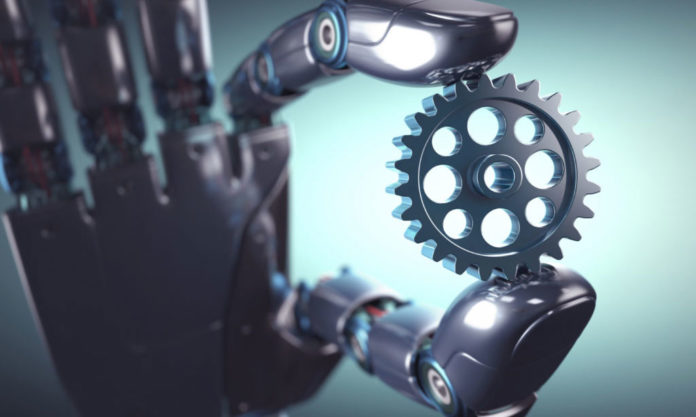 In the "Magic Quadrant for Robotic Process Automation Software" Leaders quadrant, Gartner evaluated 18 vendors that shed light on the leading players and key trends in the fast-growing technology segment.
The purpose of Gartner's RPA Magic Quadrant is to inform companies of the leading players on the market that are evaluated on two fundamental criteria: their ability to execute and their vision completeness.
RPA is about using artificial intelligence and machine learning software to handle high-volume, repeatable tasks that previously required human performance. These tasks may include requests, calculations, and maintenance of records and transactions. RPA software relies on robots capable of imitating a worker by logging into an application, entering data or calculating and completing tasks, and then logging out once the job has been completed.
The technology is supposed to save vast amounts of time and money for companies, so it's not surprising that Gartner estimates the market for this type of software will reach $2.4 billion a year by 2024, from just $850 million today. Gartner also said that RPA is the fastest-growing sub-segment of company software it tracks, with an annual growth rate of 63% in 2018.
In this post, we will look at the top robotic process automation softwares evaluated by Gartner.
1. Another Monday
Another Monday, a leading provider of intelligent process automation, has implemented more than 6.000 robots and handled 1.000.000.000 processed transactions successfully as to date. The company creates new services and products, instantly leading to increased revenues, improved quality, and higher customer satisfaction. An expert in creating a demand-driven RPA & AI solutions, Another Monday achieves higher-than-average automation and efficiency rates from 80 to 99 percent.
2. AntWorks
AntWorks ' solutions enhance companies with accurate insights through an integrated, intelligent, technology stack that automates and learns independently. As the first and only Integrated Automation Platform (IAP) in the world, ANTstein SQUARE digitizes every piece of information for a variety of industries. Using Data Curation and Digital Workforce Management in a unique low-code / no-code environment, ANTstein SQUARE innovates far beyond traditional RPA to automate complex processes and provide straight-through processing.
3. Automation Anywhere
Automation Anywhere is a robotic process automation platform that uses software bots that work side by side with people to do a lot of repetitive work in many industries. It combines sophisticated RPA, cognitive, and embedded analytical technologies. More than 2,800 customer entities and 1,600 company brands use this AI-enabled solution to manage and scale business processes faster, with near-zero error rates, while dramatically reducing operating costs. Automation Anywhere provides automation technology to leading global financial services, insurance, healthcare, technology, manufacturing, telecom, and logistics companies.
4. AutomationEdge
AutomationEdge is the leading provider of Cognitive Robotic Process Automation (RPA) and IT automation solutions. AutomationEdge helps organizations automate their mundane, repetitive, rule-based tasks across verticals, whether in the front office, middle office, or back office. Founded in 2015, the company is listed on leading marketplaces such as Salesforce AppExchange, BMC Marketplace, ServiceNow app store and operates globally through its offices in the United States, the Middle East, and India.
5. Blue Prism
Blue Prism is a UK-based software company and a leader in the emerging global technology category of Robotic Process Automation. Blue Prism's connected-RPA offering provides enterprises with an intelligent digital workforce (software robots) capable of self-learning and continuous improvement, empowering users to automate billions of transactions while returning hundreds of millions of hours of work back into the business—freeing up employees to do more. By pairing a digital worker with an agile, up-skilled workforce, companies can keep their initiatives cost-effective, streamlined, and sustainable.
6. Datamatics
Datamatics provides intelligent solutions for data-driven businesses to increase productivity and enhance the customer experience. It has products for Robotics Process Automation, Advanced Analytics, Business Intelligence, and Automated Fare Collection. Headquartered in Mumbai, Datamatics serves over 500 customers worldwide across banking & financial services, insurance, healthcare, manufacturing, international organizations, and media & publishing.
7. EdgeVerve Systems
EdgeVerve Systems, a subsidiary of Infosys, develops innovative software products and offers AI-enabled Business Applications, leveraging the Infosys Nia Platform with capabilities across the automation. Its AssistEdge Discover, a unique tool aimed at increasing the success rate of automation implementations at the enterprise level through process discovery, automates processes sans human bias that oftentimes lead to automation implementation failure.
8. HelpSystems
HelpSystems aligns IT and business objectives to help organizations build a competitive edge. Their software and services monitor and automate processes, encrypt and secure data, and provide easy access to the information that people need. More than 13,000 organizations around the world rely on HelpSystems to make IT life more comfortable and keep business running smoothly.
9. Jacada
Jacada is a software company that offers products and services that focus on developing both voice and digital channels. It helps companies significantly reduce the costs of their customer service operations by deploying automation solutions and contextual bots. From guiding contact center agents and automating their manual tasks to fully automated self-service solutions, Jacada automates interactions while enhancing the customer experience.
10. Kofax
The Intelligent Automation software platform from Kofax helps organizations transform information-intensive business processes, reduce manual work and errors, minimize costs, and improve customer engagement. They combine RPA, cognitive capture, process orchestration, mobility and commitment, and analytics to ease implementation and deliver dramatic results that mitigate compliance risk and increase competitiveness, growth, and profitability.
11. Kryon
Kryon is a leader in enterprise automation, offering the only platform on the market that includes both Process Discovery technology and Robotic Process Automation (RPA). This full-cycle solution maximizes ROI and reduces implementation time by 80 percent. Powered by proprietary AI technology, Kryon Process Discovery automatically generates a comprehensive picture of business processes, evaluates them and recommends which processes to automate. Kryon offers attended RPA, virtual-machine-based unattended RPA, or a hybrid combination of both.
12. NICE
NICE is a leading provider of cloud and on-site enterprise software solutions that empower organizations to make smarter decisions based on advanced analytics of structured and unstructured data. NICE helps organizations of all sizes deliver better customer service, ensure compliance, fight fraud, and protect citizens. Over 25,000 organizations are using NICE solutions in more than 150 countries, including over 85 of the Fortune 100 companies.
13. Pegasystems
Pegasystems is the leader in customer engagement and operational excellence software. Pega's adaptive, cloud-based software–built on its unified Pega Platform–empowers people to quickly deploy and easily expand and change applications to meet strategic business needs. Over its 35-year history, Pega has delivered award-winning CRM and Digital Process Automation (DPA) capabilities powered by advanced artificial intelligence and robotic automation to help the world's leading brands achieve business performance.
14. Servicetrace
For 15 years, Servicetrace has been successfully developing innovative robotic solutions in the areas of Robotic Process Automation (RPA), Test Automation (TA) and Application Performance Monitoring (APM). With automation solutions from Servicetrace, organizations can start their Enterprise Automation Journey safely, quickly and easily. Many global players across all industries trust the multi-patented technology, including many of Europe's 2,000 largest companies.
15. Softomotive
Softomotive is one of the world's leading providers of Robotic Process Automation (RPA) solutions, trusted by more than 8,000 companies worldwide. Both attended, and unattended RPA are delivered through powerful, robust RPA technology, from desktop installation to server-based software that is quick to deploy, easy to use, and provides the best value for money.
16. UiPath
UiPath's robotic process automation platform offers reliable development tools, intricate process automation, enhanced control, cloud and on-site deployment, robust governance, and multiple robots on a single virtual machine. UiPath also provides UiPath Studio that visually models automation, UiPath Orchestrator that manages critical enterprise duties, and UiPath Robot that performs processes. It provides finance and banking, insurance, healthcare, telecom, manufacturing, BPOs, and shared service organizations.
17. WorkFusion
WorkFusion's AI-driven automation and RPA software provide global enterprise-wide intelligent automation on a scale. Forward-thinking enterprises and leading enterprises across the business spectrum choose WorkFusion to reduce their total costs, upgrade their workforce, and gain a competitive edge. WorkFusion is headquartered in New York City with operations across Europe and Asia.