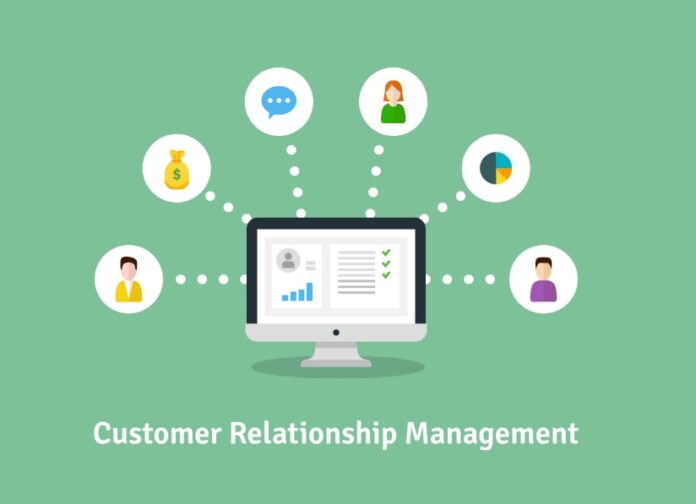 Customer relationship management (CRM) software is a tool used by businesses to improve communications between customers and their business teams. It augments customer relationship management by automating all forms of interactivity between the brands and their customers in the customer journey, starting from the first interaction and understanding customer preferences to their past behaviors and propensities.
The early examples of automated CRMs were mere auto responders, generating automatic notifications. But with the advancement in Artificial Intelligence (AI), CRMs are becoming more sophisticated, enabling machines to do much more than what humans can do in terms of customer acquisition, retention, nurturing, engagement, etc.
Beyond automating business processes in the overall management of leads and sales, modern CRM integrated with AI can provide an astonishing experience that customers expect, connecting with them on all devices and channels, analyzing their data to get to know them better, and being able to anticipate and predict in order to better serve them.
They boost CRM's efficiency and usability and can even simulate human intelligence and carry out tasks without involving any humans at a cost that is affordable to small and large businesses. They improve the ability to target profitable customers across channels with personalized marketing messages and customized products, services, and even pricing.
Benefits of integrating AI into CRM
AI has the power to transform CRM. It empowers the CRM to help every business be smarter and more predictive about their customers. With CRMs, powered by machine learning, deep learning, predictive analytics, natural language processing (NLP), and data mining, brands can tap into the power of data to:
Understand what customers need and when they need it
Predict each customer's likelihood to convert
Predict the best next action for every customer
Recommend a solution before a customer asks
Offer cross-sells and upsells at the right time.
Reach out to the customers at the right time with perfect content
Prioritize leads and respond faster to high-value opportunities
Let's now take a deep dive into how AI-powered CRMs can open up businesses of the future, today.
1. Improved Data Acquisition and Organization
AI in CRM helps the business team to connect with customers on a more fundamental level and make more informed decisions that are mainly based on up-to-date data. AI-powered CRM analytics helps leverage predictive lead scoring and classifies customer accounts based on their chances of conversion. This is the future of artificial intelligence in CRM. It helps in the identification of more serious customers and helps build better connections with them by tapping into similar leads and data from their past interactions with the business.
2. Analyze Sales Calls
Sales teams can use AI call analytics software to record meetings, calls, obtain transcripts, and highlight references to particular interest phrases such as pricing, budget, next steps, and so forth. Users can identify best practices, trends in phone calls, and combine the analytics with CRM data to be able to make comparisons with historical context.
3. Improved Customer Satisfaction and Confidence
Quality service, together with personalization, enhances the general satisfaction of customers. AI helps in building user-friendly strategies that help businesses to create positive feelings among teams about the brand. This way, customers are served in a better way, and their satisfaction rate is improved. The use of facial recognition in AI-powered biometrics builds trust with customers. Therefore, customers become more confident with the brand as this implementation improves the protection of sensitive customer data.
4. Saves Money and Time
Artificial intelligence eliminates tedious tasks such as data cleaning, which in turn saves time. The high level of automation provided by AI-powered CRM helps employees reduce the time spent inputting customer data into the system. By automatically keying lead data, filling out forms, or even signing up newsletters, integration of CRM system with AI saves employee time, saves the company money, and improves efficiency.
5. Qualify, Nurture and Follow Up with Leads
Its better understood that AI is not replacing human intelligence yet. However, some businesses are already using AI assistants and reporting success with it. These assistants can engage, follow-up, and nurture or even cross-sell. By integrating with CRM, these assistants can obtain customer phone numbers, establish the right time to call and understand the purchase criteria and the feedback they get through email.
6. Reduces Volumes of Tickets
AI shapes the future of business by sparing your teams the large volumes of tickets. By learning from past ticket solutions to identify ensuing similarities with existing ones, AI helps the business by automatically prescribing steps that lead to solutions, tracks its performance, and can redirect more challenging tickets to teams for human intervention.
7. Automation of Operations of the Service Desk
Digital service agents can seamlessly automate simple tasks as well as common field requests through service desk software. With the ability to handle basic operations like registering new customers, opening accounts, answering questions or processing claims, service agents can emulate natural languages. A digital employee who works day and night in seven days a week, AI continuously improves service and supports businesses with high personnel costs and is, therefore, key for a successful business with CRM.
8. Acts as a Consultant
Many businesses find it challenging to find and employ the right employees. HR teams, therefore, have to ask many questions about the employees before hiring. AI integration with CRM software improves the customer data management system and is the future of business as a consulting software.