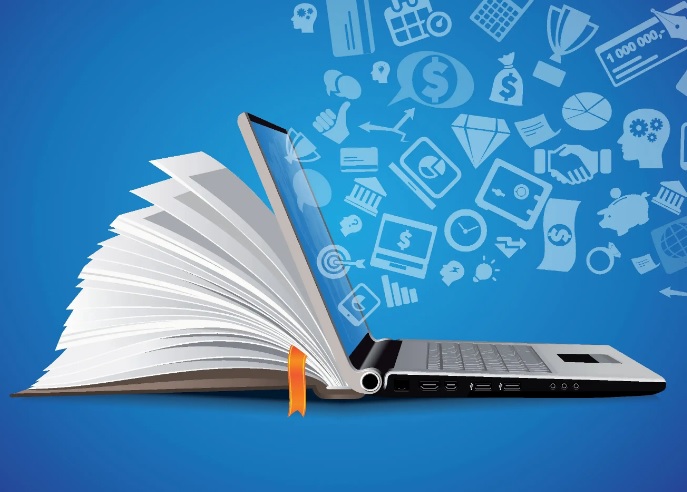 Many business owners and managers are familiar with companies' online learning tools to deliver a constant learning and training environment to their employees. Nonetheless, eLearning is living through a massive shift – organizational training is becoming more consumer-centric.
While both the Learning Management System (LMS) and Learning Experience Platform (LXP) exist primarily to support learning and professional development, understanding which advantages and capabilities make each eLearning system unique will help you decide which one is better for your organization.
With LXP entering the market, business entrepreneurs and specialists faced many questions: What is LXP? What are the primary features of LXP? And more importantly – how LMS and LXP diverge from each other? What would they benefit from for their business? In the blog, we will give answers to these questions for sure; just keep reading!
Before we discuss a new type of eLearning platform, let's refresh our knowledge of LMS terms and their key capabilities.
What is LMS?
LMS – is a software product that is constructed to generate, manage, and hand out educational content. Its ultimate aim is to upgrade the learning process, make it more agile, beneficial, useful, and valuable. Moreover, LMS gives learners 24/7 access to the lessons while team leads and instructors can track their progress.
Key features of LMS
The market presents many LMS's that vary big-time in costs, quality, and capabilities. Having that in mind, organizations need to think carefully about the objectives of their learning program before investing in any educational platform. Only then choose LMS with features that fulfill their needs. Here we give you an overview of the main must-have LMS features:
1. Content management
Content management is an essential and significant LMS feature. High-quality LMS:
handles all contemporary standards of eLearning, such as TinCan/xAPI and SCORM;
facilitates transferring already existing papers, tests, videos to the web content received from other sources;
permits to organize curriculum into a purposeful and efficient learning path;
allows sharing the learning content and results between system paths.
2. Reporting and tracking
When thinking of learning management systems, pay attention to reporting capability because it is a crucial part of the LMS features. Take notice of such records:
records on learning pieces that show which students have passed the learning piece and which students are still working on it;
records on learning paths that let organizations track students' progress;
records on exams and tests. High-quality LMS helps estimate learners and their progress and the learning system itself to guarantee efficient exams.
3. Integration
Another key LMS advantage is the ability to distribute data across other organizational systems. So LMS must integrate with:
HIRS;
payment system;
CRM;
talent management system;
ERP and others.
4. Assessment tools
High-quality LMS will provide effective assessment tools to help teachers evaluate learners' progress. Let's take a look at some of the LMS assessment tools:
Exercises. Learners do exercises to use their freshly learned knowledge in practice, and teachers can grade these exercises;
Quizzes, exams, and tests. Unlike traditional tests, eLearning tests and exams are randomized and personalized;
Face-to-face checkpoints. Teachers can have an audio or video meeting with learners not only to evaluate them but also to help with problematic pieces of the training course;
Reporting. The valuable capability of a sound LMS is reporting on learners' progress presented in the form of diagrams, charts, and other schematic figures.
What is LXP?
Currently, businesses utilize LMSs to provide employees with compliance training. However, business owners, company managers, and L&D specialists started suspecting that some essential capabilities are missing here. That is when a need for a more divergent, vigorous, and recipient-centric educational system appeared. The learning experience platform (LXP) is a learning software product built to create the utmostly individual learning experience and help learners discover new learning practices and opportunities. Powered with AI, LXPs can distinguish learning goals and desires and build learning strategies to satisfy those desires by creating an exceptionally personalized learning milieu.
Key features of LXP
LXP represents a new product in the learning market that rotates around the learner, making learning maximally personalized, easier, more accessible and smoothly navigated. With the rapid propagation of LXPs, we determined the main features of learning experience platforms:
1. Multiple content forms
When considering LXP, organizations need to focus on their content capabilities:
counseling, when organizations value the features that allow searching, sharing, and recommendation of the content based on skills, competencies, and preferences of the employees;
contextualization, when LXP delivers proper content in the appropriate form at the appropriate time;
generation, when learners can produce and share content in the course of their learning;
multiple content forms from the internal depository and external sources (webinars, YouTube videos, MOOCs, etc.).
2. Learning paths
One of the most fascinating LXP benefits is the ability to promote learning and career paths. L&D specialists distinguish the need to provide employees with a clearer understanding of their career prospects and opportunities. With that in mind, LXP covers this task by authorizing employees to develop their individual learning paths, share knowledge, collect experiences based on their fascinations and preferences, and manage their own progress.
3. Social integration
One of the most valuable advantages of LXP is the capability that allows employees to turn to other experts directly. Here we mean both in-house experts and experts that work outside the company. LXP users get in touch, collaborate, and create connections with each other and specialists in the field they are interested in. The mastery of learning experience platforms to boost workers' social integration and engagement is the feature to focus on for any organization.
4. Smart interface
Like Netflix or Google, LXP provides content utilizing intuitive smart interfaces. With AI, LXPs deliver highly adjustable learning practices and experiences based on studying past performance, skills, competencies, preferences, interests, and learning needs of each employee. The convenient, adaptable, intuitive, and Netflix-style interface of LXP is the feature that is worth appreciating.
LXP vs. LMS: Unpacking the Differences
The inequality between these two software products is somewhat blurry for L&D specialists and managers, but it should not be. Here we will point out typical contrasting differences between LMS and LXP solutions:
Content
LMS focuses on internal content, but it can utilize someone else's educational materials in some cases. LXP, on the other hand, easily uses content from in-house and outside sources. It can be a webinar, a training game, or a MOOC – LXP, powered with AI, reaches the content that satisfies any learner's personal needs. Moreover, when LMS is used, only the facilitator controls the content. While LXP lets users operate content and post information they consider to be valuable.
Learning paths
LMSs do not allow users to alter already created learning paths. Basically, the learning map is already created. All the learners are supposed to do is just take lessons, pass exams, receive reports on their performance, finalize milestones, and make it to the finish line. LXP, on the contrary, is focused on personalization not only content itself but also the way this content is handed over. LXP lets learners develop their learning and career paths, which makes them more engaged in the process of learning. For instance, LXP allows learners to look through the content already available and decide what is interesting. The self-led learning of the data you want to absorb and apply is what individualization and personalization actually mean.
Theory or Practice
If organizations aim to give their employees theoretical knowledge about the concept they might use in practice or might not, LMS will work correctly. Nevertheless, due to the 70/20/10 model, 70% of learners gain their knowledge from the experiences closely linked to their job. So, organizations want their employees to absorb more knowledge and apply it in work, they should consider LXP. Basically, when learners are allowed to choose the content, develop their learning paths, and use the knowledge in their work, they learn while working, which is the greatest combo.
Bottom Line: LMS or LXP, which one to choose?
When organization leaders decide to apply eLearning for their employees to develop and grow professionally, they should analyze their organization's needs and take a product precisely tailored to them. LMS suits better for formal, compulsory learning when learners must follow strict instructions and take fixed steps to obtain their knowledge.
When LXP is utilized, learners are the creators of their learning content and paths that make the educational process as personalized as possible. Which one is better for your organization is up to you, but in any case, best-customized LMSs and LXPs are created by professionals. After deciding what product of these two to choose, the next step should be turning to specialists to build one for you. Can organizations have both? Sure, they can! Some companies prefer a mandatory style of training, but at the same time, they allow their employees to choose the materials or content form to engage them in the learning process. If this sounds like you, both LMS and LXP products might be of use.
About the author: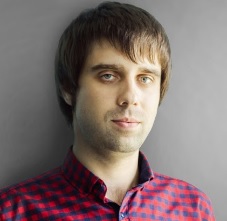 Alexey Kutsenko is the Head of Digital Marketing at DDI Development company. He is experienced in the development of marketing strategies for companies in different industries. He knows how to do the right marketing and watches all current marketing and industry trends.