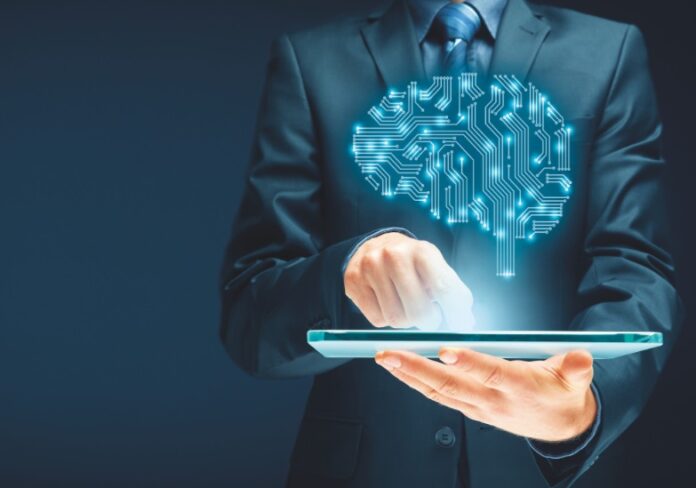 For decades, experts looked for ways to revolutionize education with technology. In 2016, schools spent over $160 billion on technology, or ed-tech, experimenting with the idea of using gamification of materials and expanding access to massive open online courses. Private investment in ed-tech grew 32% annually, rising to $4.5 billion globally from 2011 through 2015.
Studies have not yet estimated AI's share in ed-tech, but AI plays an integral part in education since the technology is best suited for achieving crucial objectives, such as improving teaching and learning efficiency, providing education for all, and developing the skills essential for the 21st century. In this post, we will look at some of the key areas where AI can revolutionize learning as well as teaching.
Filling the skills gap
Many countries in the world suffer from considerable skills mismatches, mainly due to the inability of their education system to accurately reflect the demands of employers. A recent survey conducted in 10 developed and developing countries found that only half of the students in their colleges have adequate employability. As a result, over a third of employers are finding it challenging to fill their entry-level vacancies.
Artificial intelligence plays a crucial role in better connecting education systems with the demand and opportunities in the job market. A recent study by MGI estimated that by 2025, online talent platforms would help as many as 60 million people find jobs that more closely suits their skills or preferences. It will reduce the cost of human resources management, including recruitment, by as much as 7 percent.
Notably, companies have already started to take advantage of the current opportunities in employment-to-education settings. In 2015, profession-oriented social network LinkedIn acquired the educational website Lynda.com, to use AI in employment-to-education settings, and to leverage AI to offer a personalized online class selection for members who are considering a new job or career.
Pattern recognition, powered by machine learning and employee data, can improve recruitment results even further. It can enable hiring companies to pinpoint the specific skill sets and personality traits that would allow someone to be successful in a job. AI can also detect promising candidates with less conventional credentials and free recruiters from using the school reputation as a proxy to assess the potential of the candidates.
Using AI, governments can forecast job-market demands more accurately and steer educational institutions to adapt their curricula and approaches accordingly. For instance, Saudi Arabia is currently exploring machine learning as a tool to reduce unemployment and guide students toward an ideal course best matched to their abilities.
Attracting students and keeping them
Finding students with higher potential, abilities, and traits has always been challenging for educators, offering professional courses. Choosing the right courses is not only necessary for students to flourish academically but for institutions to help them find meaningful jobs.
With personal, academic, and professional data integrated with machine learning, educators can identify people best suitable for a given course. Better targeting benefits institutions to attract the most appropriate individuals and improve learning outcomes.
Some schools and colleges are already exploring AI applications to improve student retention. Some are testing advanced analytics and machine learning to identify students in trouble and offer them support before they drop out. Civitas Learning and Salesforce, for instance, collaborate on a service for universities that identify and engage with students at risk of quitting.
By tracking eye movements and expressions, computer vision can easily identify signs of students' disengagement in the classrooms. In the UK, some institutions experimented with AI technologies to better understand students' learning difficulties and preferences, incorporating novel data types, such as students' social media activities.
Personalized learning
The biggest transformation, which is happening right now in education due to AI technologies, is in learning itself. For decades, efforts were made to tailor learning to each student. But it is only now with AI that institutions are possible to address the limitations of conventional classroom teaching by personalizing lessons that meet the student's existing knowledge, learning preferences, and progress.
Rather than delivering one lesson to the entire class, which can leave behind struggling students or disengage fast learners, adaptive learning aims to provide the right content, at the right time, in the best way for each student. Companies like Knewton and DreamBox Learning are some of the key players in adaptive learning to provide personalized learning in schools in North America, Europe, and Asia. Their solutions can identify factors of successful learning for each student that was previously not possible to capture.
In addition to monitoring students, computer vision and deep learning can look at data such as mouse and eye movements, and sentiment analysis, and deliver some deeper insights on the student's performance, confidence, mindset, and cognitive ability. It could put an end to traditional testing, which measures students' academic skills and achievements.
Adding more value to teachers
AI redefines the role of teachers today. It can free teachers from time-consuming administrative tasks, such as supervising and answering routine questions, enable them to spend more time to mentor and coach students.
A virtual supervisor can support teachers by answering students' routine questions or acting as tutorial supervisors. A few years ago, a Georgia Tech professor created a teaching assistant, which responded to students' online questions for nearly five months without the students noticing.
Online classes by Coursera rely on machine learning to alert teachers when a large number of students make similar mistakes on an assignment, suggesting possible gaps in lectures or course materials provided by the teachers.
AI solutions can also leverage voice and facial recognition to supervise an entire classroom or group. Companies like Collaboration.ai use AI to highlight each student's specific potential, break down preferences, and recommend group formations best suited for their learning objectives.
Virtual teachers
UNESCO estimates that by 2030, the world will need 24.4 million teachers in primary schools and 44.4 million in secondary schools. AI could be one part of a solution to this challenge. With a broader reach, AI-assisted virtual teachers can have a significant role to play in coaching and assessing. A European Union project called iTalk2Learn has developed an open-source intelligent tutoring platform to help primary school students learn mathematics. The tool is already able to respond and interact with a student's speech throughout a tutoring session by using a combination of machine learning, user modeling, and natural language processing.