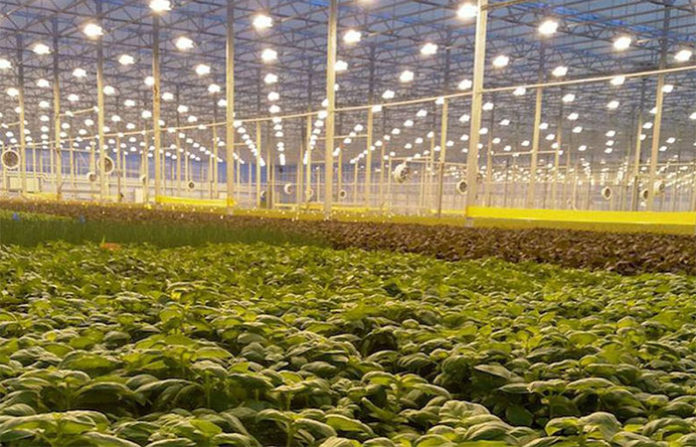 Agriculture touches everyone's life like few other industries. Farming is central to every nation's well-being since food and water are basic necessities. Whether the highly industrialized row crop farmers in the U.S. or Brazil, medium-sized cereal growers in Europe, or small subsistence farmers in India and China, our global economy relies on basic food security.
As a result, farming is vitally important, which explains its political clout and enduring influence in developed economies. In today's environment, modern agriculture, however, faces many challenges.
First, the agricultural sector needs to ensure sufficient food for a still-growing global population. According to a recent UN estimate, 7.6 billion global population in 2017 will grow to 8.6 billion by 2030 and 9.8 billion in 2050 — an increase of 13% and 29%, respectively.
While the population continues to rise, the availability of arable land is decreasing. According to the Food and Agriculture Organization, soil destruction due to chemical-heavy farming, deforestation, and global warming is proceeding at an alarming rate. Since three centimeters of topsoil take 1,000 years to develop, our current rate of replenishment is unsustainable.
Given the population growth rate, the amount of arable, and productive land per person by 2050 would equal only a quarter of the total available land in 1960. Doing more of the same, therefore, is clearly not an option. Besides, farmers find it increasingly difficult to find and keep labor to support them in the field. Farmers understand the current challenges.
Of course, there is no silver bullet to address the challenges we face in agriculture. There is no magic wand to ensure everyone has bountiful, nourishing food on the table. In fact, solving today's challenges will require the application of many levers.
The rapidly growing precision agriculture definitely plays a role in significantly improving yields and farmer livelihoods, reducing input costs, and ensuring sustainable food production.
Precision agriculture is a crowded field. The opportunity to have a hand in sustainably feeding the world and earn a return is highly motivating for agricultural equipment manufacturers, agrochemical companies, suppliers, technology providers, startups, venture capitalists, banks, and universities. Picking the winner or winning solution in such a dynamic environment is difficult, if not impossible. There are, however, clear leaders in precision agriculture.
Currently, large OEMs are entering the farm management space through soil mapping, yield mapping, pest and weed detection, and precision technology. Various imaging technologies have been adopted with different levels of maturity. At the moment, autonomous technology is being pursued by only a few large OEMs.
Global OEMs' current focus centers around fleet management solutions to improve equipment productivity through services such as machine health monitoring and preventive maintenance.
For instance, John Deere boasts a large number of connected, big data solutions that include fleet management, drone data management, yield mapping, soil monitoring, seed monitoring, and yield quality monitoring.
Kubota is another manufacturer that has significantly invested in precision agriculture. Driven by a contracting and aging Japanese population, especially in the farm segment, the company has a strong focus on automation and autonomy. Kubota is currently focused on relatively smaller tractors (60 HP), operating in a swarm, reducing tractor operators' need.
Interested in precision agriculture, automotive supplier Bosch partners with startups to develop sensor-based solutions for agriculture and differentiate itself from hardware and software integration capabilities. Their current applications include sensor technology to track soil moisture and weather, disease prediction systems for greenhouse applications, wireless tree sensors to determine optimal irrigation plans, and autonomous farm robots for weed management. Bosch also collaborates with Bayer to develop smart spraying solutions for sustainable weed control.
Similarly, agrochemical suppliers such as Bayer have invested heavily in precision agriculture. Adding to its existing biological edge, Bayer has acquired companies like Precision Planting (hardware/ software for accurate planting), The Climate Corporation (data for weather forecasting/insurance), and Solum (software-based soil measurements). In turn, BASF, Corteva, Syngenta, and FMC are all expending significant resources to catch up with Bayer's early lead in precision agriculture.
Technology companies such as Trimble and Topcon focus on bringing "full service" solutions to the market. These companies provide complete hardware and software packages for autonomous solutions, precision agriculture, and overall farm management based on a significant scale across various industries. As service organizations, they understand outcome-based business models potentially more intuitively than either agrochemical companies or agricultural equipment players. Taking their success in other sectors, these companies will likely play a central role in shaping the future of precision agriculture.
Unsurprisingly, technology heavyweights such as IBM, Amazon, and Microsoft are also taking precision agriculture seriously. For instance, Microsoft has released a beta platform called "FarmBeats" that intends to be the "underlying plumbing" of the precision agriculture world. FarmBeats solves the farm connectivity problem using TV white spaces (the frequency of unused TV channels) to connect the farm to the cloud.
Based on the Azure platform, FarmBeats offers a ready-to-use set of algorithms, including sensor fusion, machine learning, and edge computing, that application developers can easily access via API (application programming interface). What's more, Microsoft is building a data repository of publicly available data and provides this data to members in its open ecosystem. Member data remains the property of the application developer or farmer.
On the small but fast-growing side, startups focus on specific offerings in the alternate farming space and differentiate themselves with impressive data processing, algorithms, and AI capabilities. Several startups are actively trying to disrupt established patterns and business models.
For example, Indigo is headquartered in Boston's biotech hotbed and has developed a microbes-based technology that improves crop drought and disease resistance and reduces the need for fertilizers. To minimize the risk to farmers and facilitate adopting their technology, Indigo gets paid a percentage of the incremental yield that their solution has generated for a farmer. Such outcome-based models are attractive to farmers and could well point the way to the future.