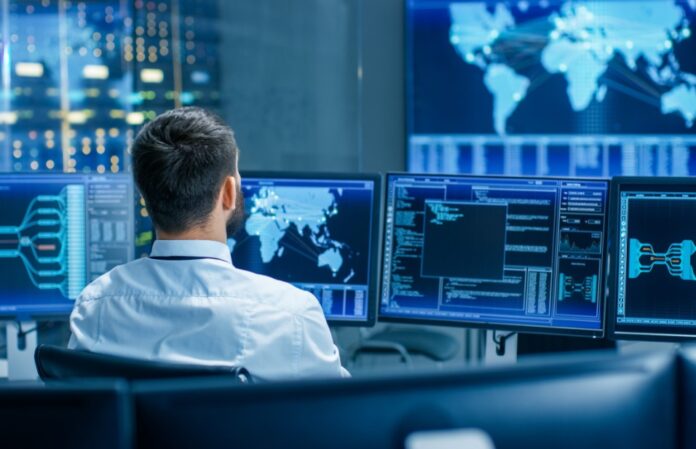 Managed Security Service Providers (MSSPs) may be better qualified to manage security services. Yet, they might not be as successful in implementing solutions tailored to all clients' needs.
An MSSP might not always be aware of the new services and modifications that your company implements, in contrast to an in-house IT team. Additionally, MSSPs are lucrative targets for cyber attacks because a service provider's breach may result in the simultaneous exposure of a large number of client's personal information. Understanding how the provider protects your networks and data from a compromise of the service provider itself is crucial.
When you work with an MSSP to safeguard your company's data, you entrust external parties with your security while ultimately bearing the risk. MSSPs run the risk of offering their clients too generic of a solution. The client's staff is occasionally better at finding the best solution.
As a result, an organization must approach the potential action as a decision to share risk mitigation. No matter what part an MSSP plays, the client deals with the effects of a materialized risk. The client must constantly be equipped to handle and address risks as they arise.
This article will discuss some counterarguments and issues to consider when weighing the risks against the benefits of engaging an MSSP.
Trust
A major obstacle to outsourcing security services is still developing a positive working relationship and trust with an MSS provider. Any MSSP has access to details about the security posture and vulnerabilities of the client and sensitive client information. The client may suffer severe losses if such information is purposefully or accidentally made public. In the latter stages of contract negotiations, a signed confidentiality agreement may be implemented to help reduce this risk.
Dependence
A company can become operationally dependent on a single MSSP and be significantly impacted by the MSSP's ability to sustain its business, as well as by its other clients and business alliances. Outsourcing to multiple providers is one risk mitigation strategy, but it also comes with extra costs and management oversight responsibilities. An organization must carefully review the provider's proposal to determine whether and how tiered providers are used. Organizations must ensure that tier-based provider performance is subject to the contractual checks and balances between the client and provider.
Ownership
Regardless of the extent of services offered by an MSSP, a client retains ownership and liability for protecting its critical assets and securing its infrastructure. Due to the "out of sight, out of mind" mentality, an organization may begin to disregard urgent security issues after assigning this worry to the provider. The client is responsible for making sure that the contractual and service-level agreement language supports this and that it maintains the necessary competency to carry out its obligations. Making information security the primary responsibility of one or more employees and managers and holding frequent user security awareness and training sessions are risk mitigation techniques.
Shared Environment
More risks than an internal environment in the shared operational environment that many MSSPs use to service numerous clients. Sharing a processing environment (like a general-purpose server) or a data transmission capability (like a shared network) among several clients can make it more likely that one company will have access to sensitive data belonging to another.
Implementation
Beginning a relationship for managed security services may call for a difficult transfer of personnel, operational procedures, hardware, software, and other assets from the client to the provider or from one provider to another, all of which may increase risks. The business and IT environments may call for new service delivery interfaces, methods, and expectations. It's common to redefine roles and duties. Clients should request a high-level implementation plan and a timeline for implementation as part of a provider's proposal.
Partnership Failure
One of the biggest risks is insufficient, imperfect planning and infrequent client-provider communication and review. At any point, this partnership could fall apart. Any business relationship needs to be given careful thought and attention.
Hidden Costs and Impacts
Some costs are disregarded because they are challenging to quantify. Before hiring an MSSP, an organization must consider these in its risk analysis and decision-making procedures. Below is a list of some potential issues and hidden costs.
Costs of losing control of crucial resources and security technologies (experience, knowledge, and skill development related to this).
What happens when the contract's term expires? What if the contract is recompeted and the original provider no longer exists, performs poorly, or is more expensive? How much does it cost to change providers?
Would an MSSP perform the work as well and completely as an organization would for itself?
How are multiple clients' needs met, services offered, and how does the MSSP prioritize them?
Legal Issues
In the event of a security incident involving both parties, an organization and an MSSP should assess and discuss any potential legal concerns. When engaging provider services, the client must be aware of the jurisdiction in which the provider conducts business, the applicable laws, and regulations, whether or not they apply to them, and, if they do, whether or not they are acceptable to the client and compatible with the client's operations. This also applies to providers with tiers.
Your organization's obligation to the MSSP is to reduce the risks of using contracted security services. However, by law, your company is required to defend its network and information systems and protect its data, including any personal information. If your company chooses to outsource its cyber security, you should communicate openly with the MSSP and learn the steps they take to protect their operations and services. To ensure that the security strategies are being reviewed and updated as needed by your changing business priorities and systems, it is crucial to maintain constant communication with the MSSP.