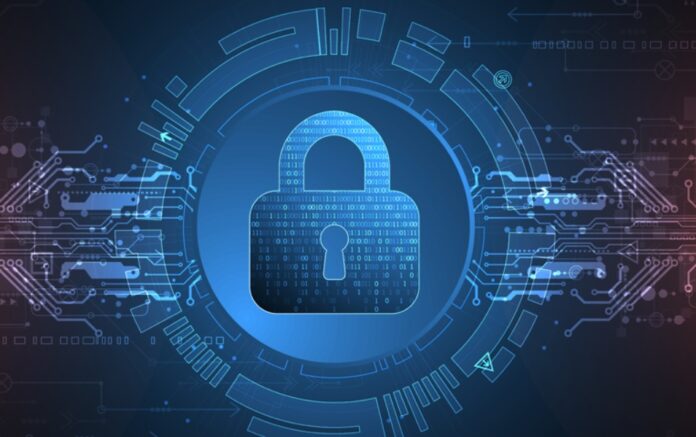 In today's digitalized world, companies of all types and sizes need to protect their critical data assets against breaches and intrusions. Unfortunately, most don't have the time, money, or resources to monitor their environment. That is where a Managed Security Service Provider (MSSP) comes in.
A Managed Security Service Provider (MSSP) is an outsourcer that delivers full cyber security protections – including the requisite infrastructure, software, people, and processes – to organizations. The MSSP oversees all aspects of cyber security for its customers while ensuring client access to help desk support through a 24/7/365 Security Operations Center (SOC) or SOCs. The enterprise, in other words, is never left to fend for itself.
In essence, the MSSP delivers the necessary defenses against cyber security risks an organization needs, including real-time threat intelligence, for the client. The customer does not need to deal with a talent shortage or with having to hire or retain employees. This approach alleviates overhead for the enterprise and allows existing staff to focus on their unique areas of skill and generate revenue.
Key benefits of MSSPs
Do more with less – An MSSP is used by businesses to accomplish more with fewer resources—less time, manpower, and anxiety. Long to-do lists can be difficult for security or IT teams to finish, especially if they are short on personnel, expertise, or resources.
Overcome hiring and retention challenges – Even if your team lacks sufficient personnel or technical expertise, MSSPs make sure your business runs smoothly. Companies that work with MSSPs can protect themselves from the risks of staff turnover and maintain service continuity over time because employees frequently leave companies for various reasons.
Unburden your staff – Understaffed Team members are forced to do more work than their fair share, frequently without the necessary skills and training. Seventy-four percent of organizations have experienced the negative effects of having an understaffed team, including overworked employees, poorly developed security programs, and fewer opportunities to coordinate security practices with other business units. You and your team will have more time to work on the strategic objectives on your lengthy to-do list if you use an MSSP.
Leverage outside expertise – Companies gain from the cumulative knowledge of their MSSP, which has supported dozens, hundreds, or even thousands of other businesses with comparable issues and objectives in the past. Efficiency gains that a dedicated in-house team is less likely to make are made possible when working with an MSSP specializing in IT and security. Everyone on the team can feel secure knowing that their security program is in capable hands and throughout the entire organization.
Pass the audit – The ability to do more easily pass audits is a significant factor in why organizations choose an MSSP. Many teams find audits intimidating, and failing to comply can result in significant fines. However, preparing for and passing an audit can take a lot of time-consuming work that your team might not have the resources to handle. An MSSP can help you navigate the audit process, saving you time and worry and reducing your stress levels. Additionally, since some auditors bill by the hour, using an MSSP to expedite the process can cost you less overall.
How to evaluate an MSSP?
You must thoroughly understand your organization's objectives when outsourcing certain security functions. Your security goals need to be identified before any decisions are made. Not all MSSPs offer the same services or capabilities, so you should choose a provider that can address your organization's security requirements. When evaluating potential MSSPs, consider the criteria listed below. These will help you choose a provider with the right capabilities to protect your assets and data.
Does the MSSP provide well-established and trusted sets of security standards, processes, and procedures they apply and follow for their operations?
What services does the MSSP offer around management, monitoring, response, and reporting security incidents to their customers? Do these integrate well with your organization's operations?
Does the MSSP have an experienced cyber security team with recognized knowledge of cyber security skills and capabilities? Do they have accreditations or other certifications required for their staff?
Does the MSSP understand your organization's compliance and regulatory standards related to cybersecurity requirements?
What technology and infrastructure are the MSSP using to support and deliver threat detection and response, enable change management on your systems, and provide alerts? Do these technologies/systems look to be a good fit to integrate with your operational systems? Is the service mostly cloud-based? On-premises with remote monitoring? A hybrid?
Does the MSSP adhere to an IT security risk management framework for its security planning?
Can the MSSP confirm that they have customers from your industry? Can they provide references from customers working in your industry?
Does the MSSP have a baseline service level agreement (SLA) or a set of service level objectives (SLO) that defines their commitments to response times/time to resolution and other important metrics? Ask for an example SLA and review it to see if it responds to your speed of detection, alerting, and resolution requirements.
What mechanisms can they support for alerting? Do they support emailing alerts and provide an administrative portal for reporting? Do they offer mobile alerting (short messaging service (SMS), applications, or other messaging)?
Can the MSSP integrate with your on-premises security tooling/software? Can the MSSP easily feed information to an on-premise Security Information and Event Management (SIEM) device or consume data based on your organization's antivirus/endpoint logs?
How does the MSSP protect your systems/information from compromise – where do they store their logs? How do they protect that data at rest? In transit? How do their systems/employees connect to your networks/systems/data? How is this monitored/controlled/audited? Do you have access to any of the audit data? Can the MSSP respond to your data residency requirements (if any)?
How can the MSSP help with remediation in the case of a compromise? Ask questions about performing forensic analysis and how it is supported by data/services they manage on your behalf. Do they offer mitigation support, such as emergency incident response, after an intrusion has occurred?
Can the MSSP produce a certificate of evaluation from a third party against security standards (e.g., SSAE SOCII/TYPE II, ISO 270001)?
Does the MSSP offer community-shared threat intelligence to its customers?
Is the client given access to the MSSP's systems and interfaces (dashboarding/APIs/accounts)?
Who are the MSSP's suppliers?
How much do the various services cost?
Conclusion
MSSP is a specialized subset of MSPs with a sole focus on cybersecurity. MSSP services include common features such as outsourced monitoring and management of security controls, such as firewalls, intrusion detection, virtual private networks (VPNs), vulnerability management, file integrity monitoring, log management, endpoint protection, identity access management, incident response, and others. Due to the nature of the work, most MSSPs provide a Security Operations Center (SOC) staffed around the clock. The ability to manage a wide range of security controls, a focus solely on cybersecurity, and a readiness to manage cybersecurity technologies you already have in place or later buy are the defining characteristics of an MSSP.