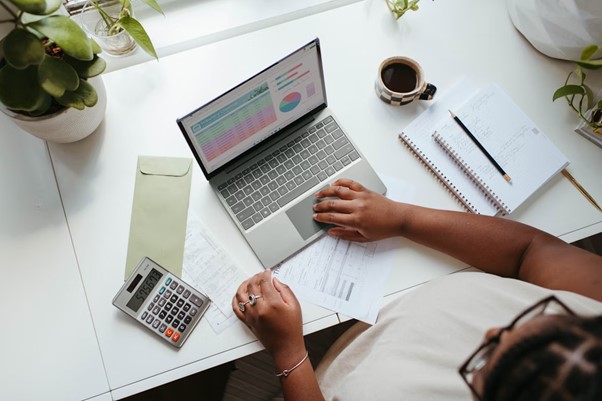 Over the years, numerous industries have been impacted by automation, ranging from ATMs and assembly lines to healthcare systems. However, the emergence of artificial intelligence (AI) and machine learning has set a new standard for automation. This innovative concept, "intelligent automation," has revolutionized the interaction between humans and machines, empowering businesses to enhance efficiency, drive revenue, and thrive in competitive markets.
Remarkably, research indicates that automation yields significant bottom-line advantages. According to the IBM Institute for Business Value, the integration of AI-powered automation is predicted to generate billions of dollars in labor value by 2023. Many companies now offer business automation services, but you can do much yourself. Let's figure out together how automation drives business growth and efficiency.
What is an Automation Strategy for a Business?
Business automation refers to utilizing technology applications that carry out repetitive tasks, allowing employees to focus on higher-value work. This encompasses business process automation (BPA), robotic process automation (RPA), and automation powered by artificial intelligence (AI).
In the past, automation necessitated large mainframes and a dedicated team of professionals for maintenance. However, modern cloud-based automation platforms have made these functionalities accessible to companies of all sizes.
Best Practices In Business Process Automation
#1 Define Your Business Goals 
Defining business goals helps identify ways automation can bring them closer to achievement. Consulting a team or strategist can aid in clarifying these goals before proceeding with automation plans. Implementing automation with specific goals, such as optimizing marketing campaigns, reducing costs, increasing sales, improving service delivery, or enhancing overall business efficiency, requires time and commitment. Setting clear goals facilitates measuring progress.
#2 Choose the Right Tool
Any initiative can achieve the desired results only when the foundation is laid correctly. In the case of an automation initiative, the choice of tool becomes crucial in determining the outcome. The market is flooded with BPM and automation tools, each claiming to be the best. However, selecting a tool that aligns with the organization's scalability needs, level of capabilities, and user types (whether technical or non-technical) is important. For example, certain tools focus on application development capabilities, while others are built for different purposes.
#3 Identify Processes to Automate
The prioritization of specific processes should be based on the objectives defined earlier. After identifying the most significant departments to the goals, automating and streamlining the processes in those departments is recommended. For instance, automating nurture campaigns and marketing funnels could be considered if the goal is to increase lead generation and conversion.
Key Areas of Your Business to Automate
#1 Marketing
Marketing automation coordinates marketing messages and orchestrates their timely delivery over designated channels. It drives an average 14.5% increase in sales productivity and a 12.2% reduction in marketing overhead, according to Invesp. Moreover, it can be utilized across multiple channels such as email marketing, short message service (SMS), paid search, display, and social advertisements. Additionally, it can be used for upselling recommendations on mobile and online purchases.
#2 Customer Service
Automation has the potential to greatly enhance customer satisfaction while also reducing costs. For instance, chatbots deployed on e-commerce websites can swiftly and cost-effectively address lower-level customer inquiries, allowing human service representatives to focus on more complex issues.
You can find many examples of automation on popular E-commerce websites like Amazon, eBay, and others. You can compare their approach to how you implement business automation. However, this is not the only approach; you can also record calls from your employees. This data will help you better understand your customers, build your chatbot more accurately, and gain valuable marketing insights. You can try Call Recorder for iPhone before implementing more complex business solutions. Call Recorder for iPhone offers the simplest way to record calls that can be used for both personal and business purposes.
#3 Supply chain
Many business processes involved in ordering, receiving, paying for, warehousing, and managing the supply chain can be partially or fully automated, even when a process involves multiple software applications.
For instance, purchase orders can be automatically completed and sent to a preapproved vendor when office supplies fall below a specific threshold. Manufacturers can automatically reorder raw materials to maintain an adequate supply for production schedules. Additionally, drug stores can automatically restock prescription medicines as needed.
#4 General Business Functions
By automating as many processes as possible, including finance, HR, and expense management, companies can enhance the insights provided to business leaders while minimizing inefficiencies, errors, and compliance issues. Use cases throughout the business include sales forecasting, customer churn prevention, employee onboarding, payroll and scheduling, business travel planning, order fulfillment, and inventory management.
Furthermore, automation is not limited to large enterprises but is equally beneficial to small businesses. They can increase upsell opportunities, for instance.
#5 Finance
The nature of finance functions is characterized by a high degree of structure and revolves primarily around numerical values. Moreover, transferring data between reports and departments is a common practice to ensure the company's financial stability. These combined attributes make finance an area that is well-suited for automation.
The creation of financial reports can be partially or fully automated, with accounts payable (AP) automation as one example. The invoicing process is frequently automated as part of AP automation, reducing costs, increasing efficiency, and fewer errors. Integration with other processes can be achieved for seamless invoice handling.
Conclusion
Business process automation is an effective way to reduce costs, enhance customer experience, and maximize efficiency. Considering the steps above makes it possible to make the most of automation initiatives. Automation should not be approached as a one-size-fits-all solution but tailored to meet a company's needs.