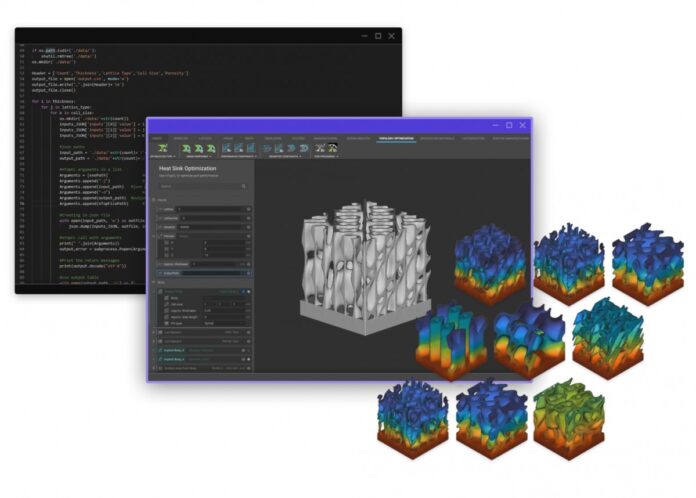 Abiding by the popular saying that "Change is the only constant.", the manufacturing industry has also been evolving consistently.
Whether everyday items like tables and chairs or items of a higher tier like cars and power tools, everything is being imagined through ever-evolving manufacturing.
Some of the most notable organizations globally, like Airbus, Stanley Black & Decker, are utilizing generative designs to solve engineering challenges and coming up with design solutions that the human mind will never be able to conceive.
But how does it impact the future of the manufacturing industry?
Why is Generative Design the future of manufacturing?
With the advent of new materials and methods of production, the manufacturing industry has started to revolutionize.
Looking at the industries like additive manufacturing or usage of carbon fiber in passenger aircraft or industrial robots helps one understand how in various ways, advanced manufacturing processes are helping the industries to build solutions that are better, cheaper, and lighter.
However, the question that arises is how do you tie all these potential methods together to have the best possible results? It is where generative design comes in.
What is generative design?
Machine learning is used in generative design to imitate nature's evolving approach to creation.
Designers or engineers enter design parameters (such as materials, size, weight, strength, production techniques, and cost limitations) into generative design software. The software investigates all potential solutions, swiftly producing hundreds or even thousands of design alternatives. The designers or engineers can then filter and pick the results that best suit their requirements.
In other words, the generative design combines your engineering and design skills with digital tools that help you swiftly arrive at the best potential solution.
Imagine a situation where you tell a computer to help you with a CAD design or drawing instead of only depending on your ideas and knowledge. The process will essentially become a lot smoother, and the outcome will be better as well.
Let's take another example where — you want to design a chair. Now, with your creative abilities and ideas, you might be able to produce ten different designs. However, now imagine having a computer and feeding the specific requirements into it, and voila! You have hundreds, if not thousands, of designs that all fulfill the required criteria.
This is the extent of potential that generative design holds. The designs that the computer would put forward would essentially be cost-effective and easy to manufacture as well.
In short, the generative design simply replicates the evolutionary approach of the natural world with cloud computing to provide hundreds and thousands of solutions to any engineering problem.
How do companies use generative design?
Airbus, the Airplane manufacturing company, has used generative design to rethink an internal partition for their A320 aircraft and came up with a complex design that reduced the weight of the section by 45 percent (30 kg).
When implemented throughout its fleet of planes, this weight reduction would result in a huge reduction in jet fuel consumed and hundreds of thousands of tons of carbon dioxide released — the equivalent of taking 96,000 passenger vehicles off the road for a year.
However, it should be noted here that generative design is not something that can only be used in product design. It can also be helpful in larger projects like building or office space development.
For instance, recently, the MaRS Innovation District in Toronto used generative design to generate a floor plan for an office setting that would have been impossible for people to construct on their own. Employee goals, requirements, and preferences for every individual's work environment were factored in via generative design.
In the not-too-distant future, the generative design will be used to build everyday products, cars, and our regular work environment structure, among other things. As computers assist engineers in generating impossible-to-conceive solutions previously, products may take on innovative forms or be produced with unusual materials.
It would be quite exciting to see what unfolds when generative design becomes the normal product development method and Artificial Intelligence (AI) becomes a part of all the production. With these two combined, we can hope for a future with more things that would accommodate the growth of the middle class where the products are better suited to the requirements of the consumers.
The best part is that all this can happen within a lesser period with less wastage of fuel and material and a lesser amount of harm caused to our planet.
How does generative design function in end-to-end product development?
Like other innovative digital methodologies, generative-design approaches have already demonstrated that they can dramatically improve performance in real-world applications.
However, the full potential of these concepts will not be realized unless firms implement them at a large scale, making them an important component of product development processes.
To unlock the full benefits of generative design, companies need to ensure that the entire commercialization process is handled by generative design. Generic algorithms can be useful at all stages of a product's development, from concept through commercialization. For instance, they can:
Help with the initial concepts like testing new geometries and shapes along with transforming the intangible ideas of the designers into something concrete and tangible
Achieve higher levels of product sustainability and performance while minimizing the cost is another help that generative design provides
Help in the manufacturing section by examining potential geometries for their manufacturability and, if appropriate, enabling and speeding up the additive manufacturing procedure
Encourage product improvement in which generative design helps massively by supporting cost-effective designs, unlocking new levels of associated value, and improving margin
The usage of generative design can also enhance the final step of procurement. It helps improve trade-offs between cost, traceability, technical abilities, sustainability, risks, and other aspects by structuring complicated tender procedures.
What should generative design not be confused with?
To make the most out of generative design, it is important to have a clear idea about the technologies that you should not be confusing generative technology with.
Generative design is software that works alongside an engineer to investigate a wide range of new options using cloud computing and machine learning. It broadens the universe of viable design solutions available to the engineer or designer.
However, any technologies that pass for generative design, such as lattice optimization, topology optimization, parametric, and related techniques, focus on enhancing an existing design rather than developing new design possibilities, as the generative design is. This confusion particularly arises because the inputs of generative design are in many cases similar to those of the above-mentioned other technologies and tools of optimization.
However, the primary difference is that generative design helps produce various new cost-effective and high-performance products and solutions instead of offering some optimization on an already known solution.
Besides offering entirely new products and solutions, another aspect that generative design stands out from the other tools and technologies is that the former considers the aspect of manufacturability as well.
This implies that the time it takes to evaluate goods and return to the drawing board is significantly reduced. Traditional optimization focuses on fine-tuning a known solution, typically eliminating superfluous material without regard for how something is created or utilized. In the end, more modeling, conventional simulation, and testing are necessary.
With generative design, the design process embeds the simulation. You can specify various manufacturing methods like CNC, additive, or casting right at the beginning. The software's results would procure would only consist of designs that can be built by your proposed methods.
You can also consider exploring the various designs for different manufacturing procedures.
Another feature of the generative design that is sometimes neglected is the capacity to combine components. Generative design can deal with levels of complexity that human engineers can't imagine, and additive manufacturing can fabricate complex geometries frequently produced by geometric algorithms. This results in the creation of single parts that replace assemblies of two, three, five, ten, twenty, or even more parts. Maintenance, supply chains, and total production costs can all be simplified by consolidating parts.
Because of having such a huge impact on manufacturing, generative design helps to leap forward in the world of practical benefits. If used at its full capacity, it can help with a major reduction in the production costs, consumption of material, the time of development, and the product's overall weight.
Conclusion
With all the details discussed above, it can be understood quite easily that generative design will shape the future of the manufacturing industry, and that too for the better.
If used to its fullest potential, it can revolutionize various industries in ways that have not been thought of before.
With the creative and analytical minds of the engineers and the technologies provided by generative design, we can hope for a future filled with innovative, cost-effective, user-friendly, and sustainable products.
Let us know how you think generative design will impact the future of the manufacturing industry in the Comments section below.
Author bio
Atreyee Chowdhury works full-time as an Instructional Designer and is passionate about writing. She has helped many small and medium-scale businesses achieve their content marketing goals with her carefully crafted compelling content. She lives in Bangalore, India, with her husband and parents. She loves to read, experiment with different cuisines, travel, and explore the latest content marketing and L&D trends in her free time. You can reach her on Linkedin or write to her for any content writing/marketing requirements.