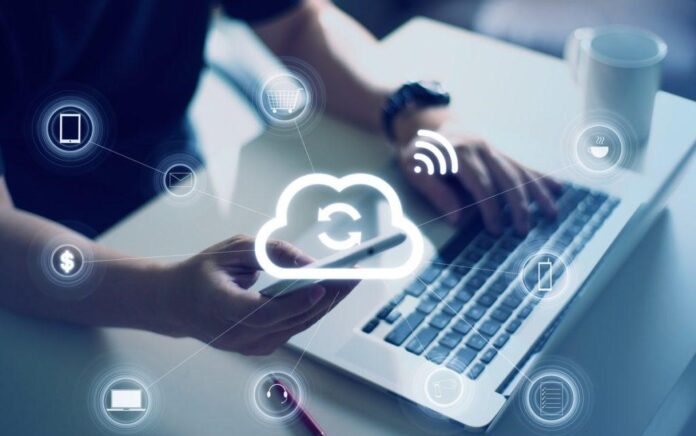 It is very much clear that the technological world is moving from the era of PCs to the Cloud, and you can see the changes when you will see the businesses out there using technological solutions. There is no denying that cloud computing services are completely new in delivering IT solutions.
Still, this new and smooth transition also represents a significant change in how applications, systems, and services are being used in the modern era. We can say that modern-day cloud computing services offer a completely new dimension to the modern world, and that's why it is considered one of the most revolutionary technologies.
You should know that the movement to the cloud computing platform is one of the most advanced technological disruptions since the transition from mainframe to client-server. Most of the technological experts say that this transition to the Cloud is here to stay for a very long period, and we only see the shift to cloud computing in a very advanced era. In the upcoming time, the Cloud is going to become much better, accurate, and effective.
Many businesses are flocking to the cloud computing platform. Still, at the same time, there are many different types of misinformation related to the shift to the Cloud or what is more popularly known as cloud migration. The misleading information in the market about cloud migration has spread so much that it has become almost impossible for most people to differentiate between what is real and what is not.
This is why, in this blog post, we are going to discuss some of the most important things that nobody told you about cloud migration.
Cloud is not server virtualization
There are many people out there who will tell you that the Cloud is just like server virtualization, and if you are going to believe in these people, you are making one of the biggest mistakes of your life. There is no surprise that there are many people out there who believe that by simply virtualizing their data center, they will be able to create a cloud platform, but that is not true. Many vendors are intentionally trying to intentionally blur that line since they are trying to convince the customers that the VCenter cluster delivers a private cloud.
If you take a look at how Amazon has built the cloud architecture, then you will be able to understand that there is a vast difference between server virtualization environment and real cloud architecture. There is no denying that Amazon starts with Xen virtualization technology. Still, the real brain of the architecture is built on a new layer of software that Amazon has built for creating a completely new control panel.
Cloud is not an island
When you start reading about private cloud and public cloud servers, you will find many different kinds of information, and you might start feeling like that enterprise needs to start making a wholesale decision on which way to move.
But the one important thing that you will need to understand here is that the Cloud is not an island, and this simply means that it is not a place where you can put all your IT services and then lose all interconnectivity and access. If you are looking forward to the right cloud strategy, then the one thing you will need to do is adopt a hybrid approach as this will allow you to easily connect to both public cloud and hybrid cloud systems.
Cloud is completely secure
If you plan to shift to the cloud platform, you might start thinking that Cloud is not safe because there are many people out there who will say that Cloud is not safe, and you may also find many articles related to the same topic. But the truth is the Cloud is completely safe. I have been using my QuickBooks Hosting on a Cloud Desktop and never had any problem. If you are looking forward to a platform that will allow you to keep your business's sensitive information safe, you should choose Cloud without any second thoughts.
There are multiple layers of security on the Cloud that will keep your data completely safe, and these security layers can't be breached even by the experts. When you choose a cloud computing solution, you will get the protection of end-to-end encryption, two-factor authentication, firewall protection, anti-virus, and even anti-malware. All these will keep your data completely safe. In addition to this, a huge amount of money is being poured into the Cloud to make it completely safe for each and every type of business.
Keeping cloud in-house is costly
There is no single cloud platform that you will have to move on to, as when you move to the cloud platform, you will get multiple options, and you will have to choose the best one according to your need. But if you are running a small or medium-sized business, then you should never forget that keeping cloud in-house will prove to be a money-guzzler for you.
For example, when you will shift to the Cloud hosting solution provided by a third party, then you will have to pay only the fee charged by the third party cloud vendor. But if you will keep the same cloud hosting service in-house through an in-house server, you will have to bear the price of managing, hiring, and training IT employees, IT infrastructure, and you will also have to pay for the updates. All these will become too costly for you, and it will surely burn a hole in your pocket.
So, instead of going for an in-house cloud server, you should always choose third-party cloud vendors, especially if you are running a small or medium-sized business.
Cloud is not a hype
If you keep tabs on the cloud world, you must have understood how important it has become for the whole world to start using the cloud computing platform, but still, there are many people out there who still believe that Cloud is something that is far off to the future. There is no denying that there are many voices in the market that are already declaring the victory with beta products and open-source momentum. Still, you need to understand that Cloud is now, and Citrix has more than 100 firms that are already running Cloud in production today.
If you are planning to move to the cloud computing platform, then the one thing you will need to do is start learning from all the other firms out there that have already moved to the cloud platform and take advantage of the advanced platform. This will allow you to analyze your move to the Cloud, and you will be able to know how to use the cloud computing platform in the best possible way.
Cloud computing is surely a blessing for all the businesses out there as it can be used in various ways. You can use cloud computing for app development, for hosting your software, for storage, for backup, and much more. But the best part is cloud computing is highly economical, and this is why it can easily fit in the budget of all the small and medium-sized businesses.
If you are running a business in the modern era and looking forward to fueling your business's growth, you can never do so without the help of Cloud. So go through the details of the Cloud mentioned in this blog post, choose the right cloud solution, and make sure that you are making the most from your cloud solution after moving to it.
About the author: Kashyapi Prajapati has been involved in accounting software, SEO, and cloud computing for a very long time. She is currently working as a lead content writer with Cloudwalks, a Host QuickBooks that offers affordable QuickBooks hosting. Cloud computing and SEO is what she eats and drinks.