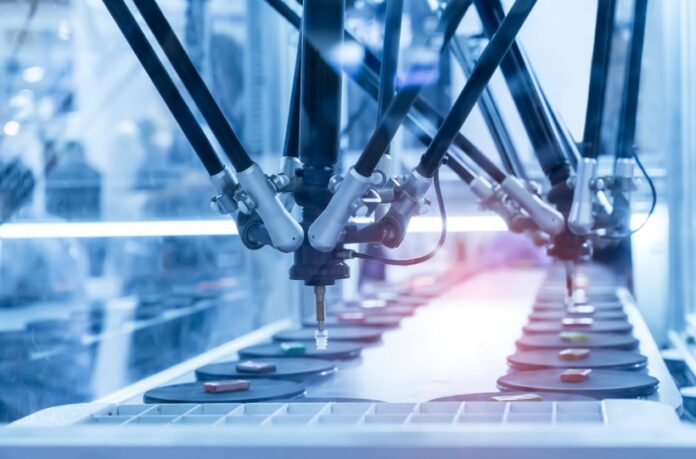 For years, researchers in the robotics industry have been addressing some of the biggest unanswered questions revolving around the implementation and ease of use of robots meant for industrial needs. Those questions include: How much torque are you willing to give to make a robot adaptable? How much adaptability would you give up to make it user-friendly?
A startup called Ally Robotics is addressing them without any "catch-22s". Their single robotic arm essentially learns from observing a person's movement and doesn't require sophisticated programming from the outset.
Ally takes the stage right on cue for a new era of robotics defined by simplicity. And industrial robotics innovators will need to follow suit for any meaningful collaboration between humans and machines to progress.
Here are some broader industry trends reflected in Ally's work.
1. Robots Are Getting Cheaper
Rolling out a new generation of robots starts with cost-effective production. Ally found a way to mass-produce their machines at a 30% lower cost than the competition. That may not sound like an immediate technological impact, but careful attention to materials and energy consumption will pay dividends down the road for the company making the machines.
2. They're Ready Out Of The Box
Soon, businesses will no longer rely on engineers to come and spend time programming robots. Ally spearheads this development with a no-code imitation learning system, meaning operators can simply show the robot a motion to perform, and the robot will perform it. Ideally, this might include anything from running a kitchen line or lifting and setting boxes.
3. Still Getting The Job Done
The two points above would be useless if the robot couldn't effectively perform a task. Ally's robots offer ease of use and versatility with double the torque at minimal velocity loss. That means it's still a strong robotic arm without sacrificing speed or agility. This will play an increasingly vital role across industries like manufacturing and agriculture, where workforces could slide by more than 52% within the next 30 years. Stronger machines could even take on more dangerous roles to protect workers from severe injury.
Ally Is Taking Investors
Ally Robotics already has over $30 million in preorders to fill restaurant roles, and this is just the beginning. The market opportunity for collaborative and service robots is projected at $114 billion, and they're getting ready to deploy these robotic arms for both industrial and non-industrial tasks worldwide.
Learn more about Ally Robotics and how you can invest.
Ally Robotics is offering securities through the use of an Offering Statement that the Securities and Exchange Commission has qualified under Tier II of Regulation A. A copy of the Final Offering Circular that forms a part of the Offering Statement may be obtained from Ally Robotics.