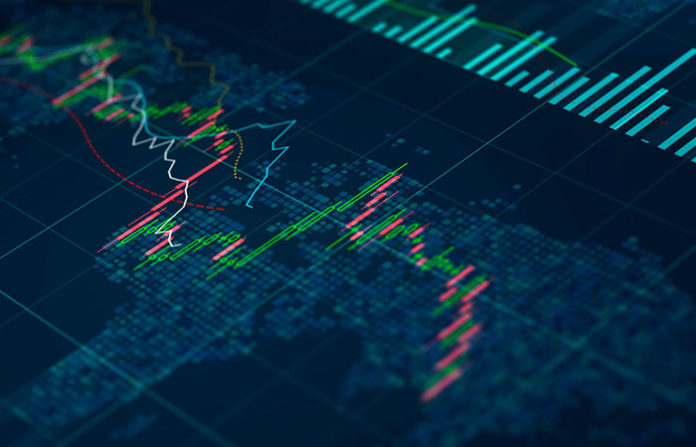 Five years ago, few investors sought the best artificial intelligence stocks to buy. Today, however, the story is different!
According to a forecast from Allied Market Research, a broad range of industries have started using AI technology to streamline and improve their businesses and their global artificial intelligence (AI) market is expected to increase by 55.6 percent annually at a compound rate between 2018 and 2025.
As more and more companies are now claiming they use AI technology, it is a bit tricky for investors to identify firms that have material revenue increase from AI and choose where to invest. So in this post, we list the top ten artificial intelligence stocks to buy in 2021.
1. Tencent (TCEHY)
Tencent, the Chinese Internet giant worth more than Facebook, recently set up an IA lab to develop a wide range of IA technologies to process all the information it collects in its ecosystem. Its AI unit developed WeChat's natural language translation tools, deep learning tools to recommend content in its news aggregator, Tiantian Kuaibao, and facial recognition technologies.
Tencent owns the country's most popular mobile messaging platform, WeChat, and WeChat Pay, one of its most popular payment systems. It's also the world's largest video game publisher, and one of China's top streaming video platforms, Tencent Music. Tencent Cloud, its cloud infrastructure platform, more than doubled in 2018. Tencent also launched a self-driving lab in 2016, and last May, the unit was cleared to test driverless cars on public roads in China. It also began recruiting engineers in Silicon Valley.
2. Nvidia Corporation (Nasdaq: NVDA)
Nvidia (NASDAQ: NVDA) is the pioneer of GPUs (Graphics Processing Units) that cost-effective data processing in large amounts. The technology was initially focused on the gaming market. Its GPU technology allows AI in cars, games, cloud, big data, and many other fields.
Since October last year, NVIDIA has impressed investors with its stellar performance in recent years. A sharp decline in the segment Gaming is a significant overhang of the company. But NVIDIA has the confidence in its strategies and growth opportunities for streamlined gaming, rendering, high-performance computing, AI and self-driving cars.
3. Microsoft Corp. (MSFT)
Microsoft (NASDAQ: MSFT) has made major AI breakthroughs in order to keep up with Amazon and Google in the cloud-centric community. They have developed AI tools for genomics and precision medicine, human language technologies, assistance robotics, medical imaging, and consumer-facing machines.
As the main AI fray entry, Microsoft acquired Maluuba. Maluuba teaches to think about machines and questions deeply. You might have known about Maluuba when it made Ms. Pac-Man's notoriously difficult arcade video game impossible, and AI used to beat. Microsoft CEO Satya Nadella says he wants to democratize AI and bring it to more industries like healthcare, education, and manufacturing. After a few battles in late 2018, Microsoft surpassed previous levels.
4. Twilio (TWLO)
Twilio Inc. (NYSE: TWLO), which offers a variety of cloud communications services, has a 144% gain, from a low price of $50.57 for one year. The company reported sales of 233.1 million dollars, up 81% year-on-year. Sales tally includes the acquisition of SendGrid from February 1. In the first quarter, the company reported a net loss of 31 cents per share with a 5% profit from the non-GAAP. The software developers use Twilio application programming interfaces (APIs) to create and get voice-to-text AI software messages.
5. Amazon.com (AMZN)
Not surprisingly, Amazon makes a list. Their machine already outstrips most competition in product search inquiries, custom recommendations, demand forecasting, fraud protection, and warehouse fulfillment. Alexa has been using AI for some time now, and their partnerships with JPMorgan Chase & Co. (JPM) and Berkshire Hathaway (BRK.A, BRK.B) will also be an AI-driven company. Nicole Martin owns NR Digital Consulting and Talk Digital To Me Podcast. She is a journalist, working in several digital marketing and strategy industries.
6. Alphabet (GOOG)
Alphabet Inc (NASDAQ: GOOGL) made the most AI purchases from any tech-based research firm Quid, which shows that GOOG made 20 AI acquisitions, including Kaggle's predictive analytics platform alone in Q1 2017. Google CEO Sundar Pichai spoke long about Google's "first AI" future. He showed Google Lens (a camera that recognizes what it sees) and AutoML at Google's developer conference. AutoML uses neural networks to build better neural networks, essentially creating a self-created AI.
AI has become omnipresent across the product line, such as Gmail, YouTube, Maps, Photos, Google Cloud, etc. The company has also developed its own assistant, connecting with over 5,000 home devices. Google also created industry standards for AI through its own language, TensorFlow. The companies that use it include Uber, eBay (NASDAQ: EBAY), and Coca-Cola (NYSE: KO). Google's a top autonomous vehicle player. According to analysts at Morgan Stanley, the company's Waymo unit could be worth $175 billion.
7. IBM (IBM)
IBM (NYSE: IBM) is not new to artificial intelligence. For many years, the company has been developing this type of technology. For example, it expanded its Deep Blue AI computer back in 1985. In 1996, chess world champion Garry Kasparov would be beaten. In 2011 IBM created Watson to compete with the best players in the Jeopardy Quiz Show!
Today, IBM has its troubles. However, investments in AI and other state-of-the-art technology have changed. Note that IBM's Strategic Imperatives, including cloud, security, analytics, massive data, and mobile, have generated $39 billion in trailing 12 months or around 48 percent of total revenues. This has helped to improve the overall growth rate of the company. IBM stock also has an attractive dividend of 4.49 %. This is one of the tech industry's highest.
8. Yext (YEXT)
Yext (NYSE: YEXT) has been among the most exciting Artificial Intelligence stocks since the company is a top data provider with more than 150 services integrated by operators like Google, Apple, Amazon.com, Microsoft, Facebook, and Tencent. Yext also added context and intent to this, enabling more accurate real-time searches.
On the latest earnings call, CEO Howard Lerman noted that today they manage more than 185 million platform facts about our customers, providing brand-verified responses in services such as Google, Siri, Alexa and WeChat to consumers seeking truth-verified information. Yext's growth was strong. Revenues shot up 33 percent to $63.8 million last quarter. The company also got a lot of traction with corporate customers. The quarter saw 130 new logos.
9. Baidu (BIDU)
Chinese Internet company Baidu Inc (ADR) (NASDAQ: BIDU), "Google of China," invested heavily in AI. This has helped personalize the search experience and improve online ads ' impact. In just 2.5 years, Baidu spent $2.9 billion on R&D, with most going to AI. The money funded a 1,700-member research team and four separate research laboratories. Crucially, Baidu has an AI advantage due to massive data from its 665 million monthly search engine users.
AI did more than bolster BIDU's own platform. The company created several third-party platforms. One is DuerOS, which has 100 million devices installed and processes over 400 million queries a month. There's Apollo then. It's an autonomous vehicle AI system. Recently, BIDU launched the first fully self-driving L4 minibus with King Long Motors.
AI efforts were paying off. Revenues jumped 27 percent to $4.1 billion in the last quarter, and the adjusted EBITDA came to $988 million— or about 24 percent of total revenues. In the past year, BIDU stock has hit, down 32 %. But at these levels, BIDU stock looks attractive for investors looking for an AI play.
10. Salesforce (CRM)
Salesforce.com (NYSE: CRM) is betting big on India's financial services sector with artificial intelligence (AI) and machine learning (ML). Customer-management software maker based in San Francisco is setting up a vertical to tap the country's financial services market. It includes rolling out its Einstein Analytics for Financial Services, a customizable analytics solution that provides wealth advisors, retail bankers, and managers with AI-enhanced business intelligence. Salesforce wants a fast-growing AI market slice. An IDC report commissioned by CRM found that AI technologies will create more than 800,000 new jobs, adding $ 1.1 trillion to global GDP by 2021. CRM also has a stable street outlook.