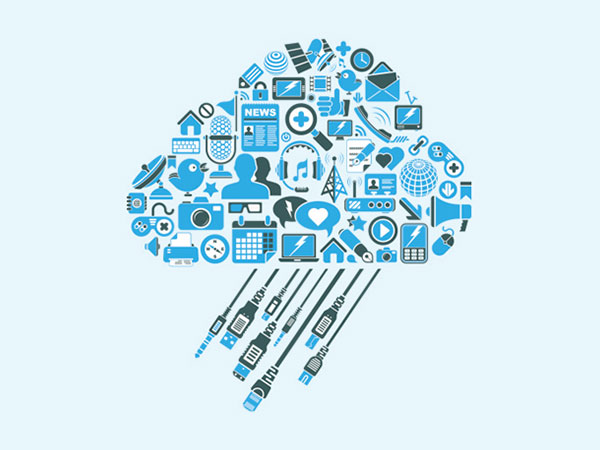 The cloud is no longer about buying individual services. Now it's about having a multi-service strategy and working together to deliver greater IT efficiency. Computer Reseller News (CRN), the leading IT and computer magazine, published "The 20 Coolest Cloud Software Vendors" on its newly released Cloud 100 list for 2019.
The list features emerging and established cloud vendors across five categories to help providers find potential partners easily, including cloud infrastructure, security, software, platforms, and storage. Here are 20 CRN vendors of cloud software. The vendors are listed in alphabatic order.
1. 1&1 IONOS (Profitbricks)
1&1 is a leading web hosting provider worldwide, offering a wide range of web hosting products, including email solutions and high-end servers in 10 countries. 1&1 offers users every available resource to create and maintain an optimal web presence easily and affordably, from domain registration to web hosting, website creation, technical support and cutting-edge technology. 1&1 introduced its distinctive approach to the US in September 2003, known for its comprehensive and affordable Internet products. Since the launch of its full product line in the US in January 2004, 1&1 has become one of the top five web hosts in the country.
2. Amazon Web Services
Amazon Web Services, a subsidiary of Amazon.com Inc, provides IT infrastructure services to government, education, and non-profit businesses internationally. Its products and solutions include Cloud Computing, Computing, Networking, Storage and Content Delivery, Databases, Analytics, Application Services, Deployment and Management, Mobile Services, Applications, AWS Marketplace Software, Web Applications, Big Data and HPC, Gaming and Digital Media, Backup and Storage etc.
The company also provides AWS management console, documentation, SDKs and tools, downloads, platforms, Java, JavaScript, mobile, PHP, Ruby, Python, Windows,.NET, developer resources, forums, tutorials and articles, whitepapers, training and certification, and AWS user groups. Founded in 2006, Amazon Web Services has locations in the U.S., Europe, Brazil, Singapore, Japan, and Australia.
3. CenturyLink
CenturyLink Technology Solutions (formerly known as Savvis) provides cloud and managed solutions primarily in consumer packaged goods, financial services, government, media, entertainment, and retail industries. It offers managed hosting, security, and cloud services including data center, developer, server, and storage. The company also provides services for co-location, network services, big data solutions, disaster recovery solutions, migration and consolidation services and infrastructure solutions.
4. Cox Business Services
Cox Business, Cox Communications' commercial division, recently acquired RapidScale, a leading managed and hybrid cloud service provider delivering secure and reliable cloud solutions to businesses of all sizes. The acquisition enhanced the managed services portfolio of Cox Business by combining transport and connectivity with RapidScale's managed and hybrid cloud offerings.
The new, enhanced cloud platform provides a wide range of technology to help businesses improve productivity and reduce IT spending. RapidScale's managed cloud solutions, including desktop, server, mail, backup and recovery, provide the most reliable, innovative and secure services complementing the IT efforts of any organization. Cox was the first national cable operator to provide business telecom services starting in 1993 and has grown this segment to over $2 billion in annual revenue.
5. DigitalOcean
DigitalOcean is an IaaS company offering developers and businesses the fastest and easiest way to deploy and scale any cloud application. DigitalOcean's on-demand, public cloud services are built for simplicity, scale, trouble-free use, and fast delivery. Developers can use a one-click deployment option to access pre-built or open-source distributions. DigitalOcean accelerates software development with a laser focus on simplifying end-user experience, so developers spend more time building features and less time managing their infrastructure. With over 750,000 registered customers and over 40,000 teams, DigitalOcean is the world's second largest and fastest-growing cloud computing platform.
6. Evolve IP
One of the fastest-growing cloud strategy companies in the world, Evolve IP provides best-of-breed cloud solutions to over 1,900 businesses and over 420,000 users. One of Cisco's earliest partners to be certified to deliver Broadcloud Calling under Cisco Collaboration Flex program. They provide cloud services to organizations such as virtual servers, virtual desktops, disaster recovery, IP telephony, unified communications, contact centers, and more. They built geographically diverse, redundant data centers based on Cisco, EMC, VMware, and Broadsoft technologies, connecting various tier-one carriers to create a private cloud. Sitting on top of this cloud-based service is a proprietary portal they call OSSmosis, a single unified portal for all Evolve IP services.
7. Flexential
Flexential is leading hybrid IT data center solutions provider. It helps organizations optimize their IT transformation journey while balancing costs, scalability, compliance and security. Flexential delivers core colocation and connectivity data center solutions and cloud to over 4,200 customers. Flexential's asset suite spans 21 domestic and international markets, comprising 41 highly redundant, connectivity-rich data centers.
8. Google Cloud
Google Cloud Platform is a suite of cloud computing services that provide service infrastructure, service platform, and serverless computing environments. It runs on the same infrastructure Google uses internally for end-user products, like Google Search and YouTube. It provides, alongside a set of management tools, a series of modular cloud services including computing, data storage, data analytics, and machine learning. It allows developers to build, test and deploy applications on highly scalable and reliable Google infrastructure. Choose your web, mobile and backend solutions from computing, storage and application services.
9. Green Cloud Technologies
Green Cloud, founded in 2011, is one of America's largest independent channel-only cloud IaaS (Infrastructure-as – a-Service) providers. Green Cloud Technologies delivers customized cloud solutions and services through Managed Service Providers (MSPs) and Value-Added Resellers (VARs) to successfully design, build, and deliver business cloud infrastructure.
Green Cloud's extensive suite of Cisco-powered, cloud-based products, services and support is scalable to applications of any size, from small and medium-sized enterprises to business-class organizations. Green Cloud also offers backup and disaster recovery solutions as well as DaaS (Desktop-as-a-Service) to provide full business solutions for large and small businesses. In 2016 and 2017, Green Cloud was included in Inc. 5000, the fastest-growing private-sector ranking.
10. IBM Cloud
IBM Cloud is an IBM cloud services suite that offers both a service platform (PaaS) and a service infrastructure (IaaS). With IBM Cloud IaaS, organizations can deploy and access online virtualized IT resources such as computing power, storage, and networking. Organizations can choose between bare-metal or virtual servers. With IBM Cloud PaaS— based on Cloud Foundry's open source cloud platform— developers can use IBM services to create, manage, run and deploy various types of applications for the public cloud, local or on-site environments. IBM Cloud supports various programming languages such as Java, Node.js, PHP, Python, and other languages. IBM Cloud Platform supports access to other IBM tools and services, including serverless computing IBM Watson and IBM Cloud Functions, and third-party vendors. The IBM Cloud Catalog lists 170 services.
11. Matrix IBS
Matrix is a leading data center and IT resource company offering customized growth, integration and technology solutions for large and mid-sized businesses. Matrix's solutions enable companies to be strategic with their IT, allowing Matrix to take on all the tactical elements. Services include IT, IaaS, DRaaS, DaaS, Help Desk and Mobile Device Management. Matrix's solutions allow users to design and implement a collection of local and wide-area computer network solutions hosted and remotely managed. Matrix takes responsibility for managing users, workstations, servers, connectivity and applications off your staff to concentrate on revenue-generating activities. Matrix markets and sells solutions exclusively through indirect channel cooperation and partnerships.
12. Microsoft Azure
Microsoft Azure is Microsoft's public cloud computing platform to build, test, deploy and manage applications and services through Microsoft data centers. It provides a range of cloud services for computing, analytics, storage, and networking. Users can choose from these services to develop and scale new apps or run existing apps in the public cloud. Microsoft Azure is widely regarded as a service platform (PaaS) and service infrastructure (IaaS).
13. NTT
NTT Communications' Global Hybrid Cloud Solution unites public, private, host & on-site infrastructure in single integrated cloud technology. NTT Communications provides global networks, management solutions, and IT services to customers worldwide. The company is renowned for reliable, high-quality security, hosting, voice, data and IP services as well as network-managed expertise and IPv6 transit technology leadership. NTT Communications includes Arcstar Global IP-VPN and Global e-VLAN as well as a Tier-1 IP backbone reaching more than 150 countries in partnership with major Internet service providers and secure data centers in Asia, North America and Europe.
14. OVH US
French cloud hosting company OVH is an innovative, hyper-scale cloud provider dedicated to delivering worldwide best-in-class technical expertise and cost-effective solutions. OVH is currently trying to transform its cloud offer into a leading alternative to Amazon Web Services, Microsoft Azure, Google Cloud and Alibaba Cloud. The company is currently working to simplify and attract new customers. The company currently has 2,500 employees, generating revenue of $488 million in 2017 (€ 420 million).
15. PhoenixNAP
PhoenixNAP is a global IT service provider offering security-focused cloud infrastructure, dedicated servers, colocation, and IaaS technology solutions. Its cloud, dedicated servers, hardware leasing and colocation options are built to meet ever-evolving IT requirements. It provides comprehensive disaster recovery solutions, DDoS-protected global network, software-based hybrid IT deployments and hardware-based security. PhoenixNAP fully supports business continuity planning.
16. Rackspace
Rackspace provides hybrid cloud-based services enabling companies to run their workload in a public or private cloud. Rackspace engineers provide expertise in addition to leading technologies developed by OpenStack, Microsoft, VMware, and others through a service known as Fanatical Support. It has over 300,000 customers worldwide, including two-thirds of FORTUNE 100 firms. Rackspace was named a leader in the 2015 Gartner Magic Quadrant for Cloud-Enabled Managed Hosting and was named one of Fortune's Best Work For Companies. Rackspace was founded in 1998, in San Antonio, Texas.
17. Navisite: Spectrum Enterprise
Navisite, part of Spectrum Enterprise, is a leading international provider of enterprise-class hosting, cloud-enabled applications and services. The company provides a complete array of customized IT-as – a-service solutions and helps SMBs reduce their IT infrastructure management costs and complexity. NaviSite operates 15 US and UK data centers, including 4 SAS 70 Type II certified centers.
18. Tierpoint
TierPoint is a leading provider of secure, connected data center and online cloud solutions. The company has one of the industry's largest customer bases, with thousands of customers ranging from public to private, from small businesses to Fortune 500 businesses. TierPoint also has one of the nation's largest and most geographically diverse footprints, with over 40 world-class data centers in 20 markets and 8 multi-tenant cloud pods connected by a coast-to-coast network.
TierPoint was formed in 2010 through a strategic mix of some of the country's most respected and innovative data centers and IT solution providers, whose origins date back to 1995. TierPoint can customize the core service with options such as managing the hypervisor past into the operating system and/or seamlessly integrating other managed services such as storage, backup, disaster recovery, next-generation firewall and other advanced security features.
19. Virtustream
Virtustream, a Dell Technologies business, is the enterprise-class cloud company that can migrate and run mission-critical cloud applications. It provides software and infrastructure for cloud computing management to enterprises, governments, and service providers. Virtustream's xStream Cloud Management Platform (CMP) and Infrastructure-as-a-Service (IaaS) meet the security, compliance, performance, efficiency and consumer-based billing requirements of complex cloud production applications, whether private, public or hybrid.
20. VMware
VMware is a software company providing cloud computing software and services for virtualization platforms. One of the first successful businesses to virtualize the x86 architecture, it was ounded in 1998 and based in Palo Alto, California. By enabling unprecedented freedom and flexibility in how their customers build and evolve IT environments, the company accelerates digital transformation. Its software helps business users to access apps and data from anywhere to do their best.