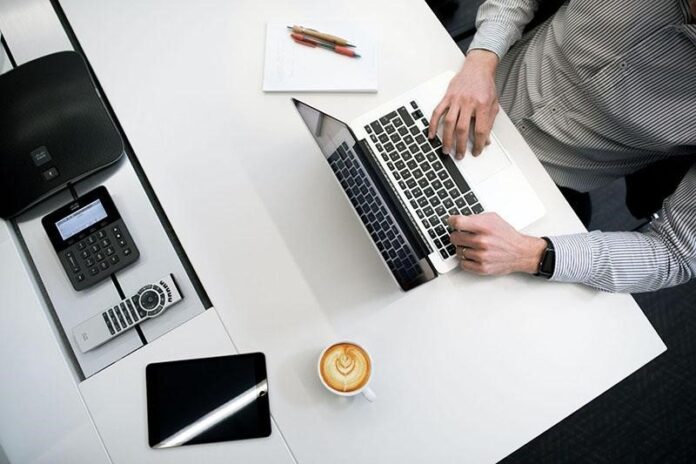 How can you save your business from all the tedious, repetitive manual tasks? Luckily, your problems can have a technological solution, and many companies are shifting towards this method.
According to a worldwide study conducted by McKinsey & Company in 2020, 66% of businesses across a wide range of sectors are either testing the automation of at least one business function or fully embracing it.
Having the appropriate resource for a given task is crucial to the smooth operation of any firm. Nonetheless, picking the best instrument for the job is no easy feat. The key is to figure out which applications work well together to streamline your company processes.
Finding the appropriate application is like locating a needle in a haystack due to the abundance of accessible options. We have compiled a list of the top business applications to save you time and effort in your search.
Why do you need business-saving services?
Businesses currently need a certain level of adaptability and organization from their workforce. At the beginning of their businesses, many business owners have the misconception that all they must do to start making money is turn on their computers or open their doors. Many small businesses fail because they don't prioritize efficiency and save extra costs.
If you take your time and methodically plot out the steps that lead to success in the corporate efforts you are pursuing, you won't face much trouble. The five business services shown here apply to the beginning stages of any form of business.
Five business saving services you should know
1. Trello
Successful tools for planning, tracking and maintaining project objectives and milestones are essential for teams and project managers.
In this regard, project management software solutions are more beneficial to organizational teams than to individuals due to their focus on facilitating the completion of individual projects.
Using these methods, project managers can track the status of individual tasks, sub-projects, and the whole project at large.
They can also utilize the project management tools to bring in outside help from the team. Trello is a well-known software package used for project management.
Trello can help you with the following:
Keeping an eye on the clock and checking off completed tasks.
Management of the project's resources, finances, personnel, and activities.
Projection of project outcomes, challenges, and funding needs.
Collaboration, file management and security, meeting deadlines, and successful project completion hinge on effective team communication.
Manually and regularly monitoring project progress is a challenging task. As a result, without proper project management software, tasks become more time-consuming, less efficient, and more prone to experience delays and detours.
2. CoverWallet Commercial Auto Insurance
There is a high potential for harm while using a commercial vehicle for work in the form of accidents and personal injury. However, having a corporate car is critical for many firms, so it's just as important to have the proper safeguards in place as it is to have the vehicle.
Here we present the CoverWallet Commercial Auto Insurance, and we'd like to tell you more about it. Within the policy limits, this insurance can assist businesses in paying for the repair or replacement of corporate cars.
CoverWallet Commercial Auto Insurance should be for every company that employs automobiles for commercial purposes. It's possible that businesses whose employees use their cars for company work won't be protected by their auto insurance policies if an accident occurs.
A car used for business reasons might not have enough coverage under the policyholder's auto insurance, leaving the business on the hook for any damages.
A specific kind of liability insurance, "CoverWallet Commercial Auto Insurance," was developed with the express intent of shielding companies against unforeseen financial losses.
Limits of liability are often far larger than those of personal vehicle policies, which helps protect companies and increases the likelihood that they will be able to stay in business.
Partnerships between businesses and insurance providers are formed via commercial insurance contracts. Insurers must make good physical damage payments following the policy's terms and within the policy's coverage limitations.
The insurer cannot immediately terminate coverage when a company claims its Commercial Auto Insurance policy.
Automobiles, vans, pickups, tractor-trailers, and semis owned by businesses can be insured under a policy known as Commercial Auto Liability.
This insurance can protect cars owned, leased, or rented by the company, depending on the policy parameters. It's also useful since it helps pay workers who are hurt on the job. Read about the five parking automation tools to help your business further.
3. Hootsuite
It makes no difference if your target market isn't Generation Z since even our beloved grandparents have an account on at least one social media platform to stay connected with their loved ones and keep up with current events.
Facebook is now the most prominent social media platform available; as a result, it is a fantastic location for companies to exhibit the products and services they offer.
Therefore, you must have a strong social media presence to stand out from the crowd. The establishment of your authority has the potential to entice more people to become your customers.
You might want to consider using Hootsuite to plan your posting on multiple social media sites, given that it is not always feasible for you to publish consistently on your Facebook page.
In addition, you would have the opportunity to choose the day and hour of the event that you feel would get the most participation for that day.
4. MailChimp
Maintaining communication with your client base; thus, sending an occasional email to market your product and services and share exciting news with them might inspire them to have faith in your company.
After some time has passed and they have had more opportunities to get acquainted with you, there is a possibility that they will become a devoted client for many years to come.
However, whoever has the time to compose personal letters to their client base when they are already so busy handling many obligations with both hands?
As a direct result, MailChimp started its services to assist small business owners who were having trouble maintaining their newsletters or email campaigns. MailChimp has a free plan. However, users should be aware that this option has certain limitations.
If you run a large-scale business, we recommend you subscribe to one of their premium plans to obtain service around the clock while still knowing that your emails will reach their intended recipients.
If you do this, there is a greater possibility that, in the long term, the sales generated by your firm will benefit from the discounts and promotions that you provide.
5. Canva
Companies' marketing techniques need to be improved to succeed in persuading customers to purchase their goods or services.
As a result, a significant amount of money is often allocated to paying for television commercials and sponsoring radio programs or magazine publications.
Because of the potential for this to be quite expensive, most new businesses, as well as some that have established themselves as leaders in their field for many years, have begun to develop producer applications such as Canva to design convincing posters, industry events, letterheads, and other materials.
Although most of the app's functions are open to members of the public, paying members are the only ones who can access some "extra" features. In your business's marketing department, a basic account can be all you need based on the needs of your business.
Because Canva has a wide selection of premade layouts, you won't have to start from anything while creating, allowing you to devote more time to addressing other pressing issues.
Benefits of business saving service
Your organization can benefit in a variety of ways from using modern solutions:
You would be able to save time by using specialized software, allowing you to focus on activities directly associated with moving your company ahead.
Tools for management might end up saving you money.
Using CRM solutions, better customer service and retention can be achieved.
Discovering more lucrative avenues for investment through a better understanding of one's cash flows via cashflow management tools.
Document management technologies can help you avoid making mistakes and losing information.
Increasing productivity by enabling you and your team to concentrate more intently on the tasks at hand without losing sight of upcoming commitments or falling behind thanks to tools for scheduling and measuring time spent on tasks.
Let the saving begin
A dizzying array of choices regarding the technologies, tools, and systems will assist you in expanding your company.
Once you know what you want to accomplish, you should prioritize thorough research to determine the most suitable opportunities for you and your company.
You will have extra time because of using all these tools, in addition to others that are like them. They can also eliminate the need for additional staff members, lowering overhead expenses. And this implies that you currently have the funds and time at your disposal to develop your business.