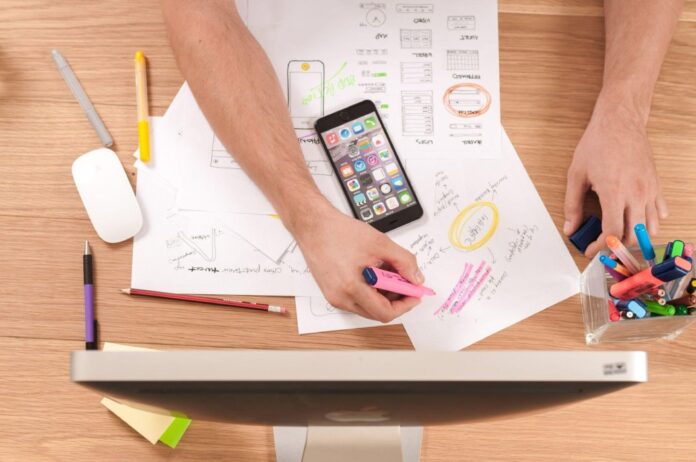 Creating a tech startup is a big step and takes a lot of investment – both in time and money. It's great to read about the companies that make it, but knowing why businesses fail can also give you some food for thought.
Around two-thirds of startups never produce a return on investment, a statistic you don't want to be a part of.
By knowing the pitfalls others have faced, you'll know what to avoid and spot issues before they lead you down the road to winding up.
Here are our top seven reasons your startup could hit the skids and how you can avoid them.
1.  A lack of vision
A business founder needs something more than a good idea, although that helps. You need a solid plan for how the product and your team will develop.
Create a solid business plan based on realistic information. You should have a strong industry insight before you even think about starting a business in your sector, so you'll know information like:
Production times for your product;
The typical profit margins in your industry;
Who your audience is and how to connect with them;
Where the market flaws currently are.
Remember that your business plan can be flexible, but you see it as a guiding document that can keep your business on track.
2. A bad product
A key step for any startup is to find product-market fit. Until you launch your product, you can't be sure if there will be demand for it.
Indeed, 35% of businesses fail because there isn't enough demand for the product. Make sure you do your market research and understand the problem your product is trying to fix.
Being adaptable and listening to prospective customers can help you find the market that wants what you want to sell.
3. Poor cybersecurity
Every tech startup needs to be acutely aware of its cybersecurity. Customer data, intellectual property, and your staff's financial information is all up for grabs when your online security isn't on point.
For example, when you face a ransomware attack, you can expect a demand for cash of around $750,000. It's a business-ending sum for all but the most successful startups.
You can keep your company secure by taking simple steps like:
Define VPN needs and find the right one for your business;
Install sufficient firewalls;
Have strong device and password controls;
Keep antivirus and anti-malware tools up to date.
Ensure your team understands the risks of being secure online as well.
4. Unstable cashflow
Most businesses aim to generate income. Cashflow can be one of the biggest challenges for a new business.
You need to balance bringing in sales with new customers and maintaining your existing loyal users and buyers. This also needs to match up with being able to cover your expenses.
While your product may be solid and your team stellar, your startup will soon start to founder if you don't have cash coming in. Have a strong grasp on revenue streams and work on building a mix of one-off and recurring transactions.
5. Insufficient investment
If cash flow isn't available when your startup kicks off, you'll need to generate investment – the money needs to come from somewhere.
Some new businesses can survive bootstrapped – relying on the resources of their founders. However, to see high-tech ambitions come to life and develop a truly leading product, cash and time are needed, and investors can offer the first, which delivers the second.
Strongly consider if you want to bring in investors and how you'll need to adapt your business plan to accommodate dividend payments.
6. Getting outcompeted
You should identify your competitors at the very start of your business journey. A startup will rarely be unique in its space – even if you're solving the problems of multiple other products.
Your competitors are successful for a reason and may have the resources and cash to work against you if they see you as a threat.
Be sure to research and understand how you can differentiate yourself from competitors. Do you have the same ideal customer? Are there problems with competitors that you truly solve? This is how you take and keep your competitors' customers.
7. Growing too fast
Being too successful too soon can sound like a death knell to some businesses. Running out of stock, not having enough server space, and running out of staff to answer phone calls and emails can all hit your reputation quickly.
Ensure that your marketing and sales strategies are on the same scale as your product availability. One viral piece of social media content could wipe out your product for months if you've not got a handle on your supply chain.
You also need to make sure you have the cash to bring in new people to support your growth and that your systems and processes don't get spread too thin. This is when the cyberattacks we've already looked at can creep in, for example.
Why do businesses fail?
There isn't one reason a business fails, but many things can bring your company down if you're not careful. Knowing what has caused issues for others in your industry will tell you how to avoid the same mistakes.