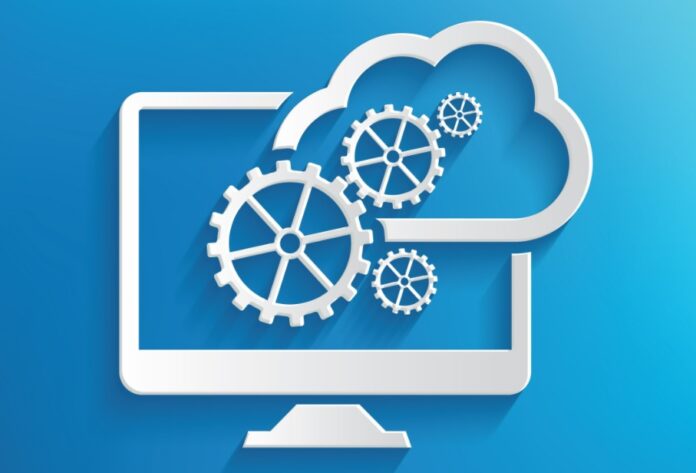 Marketing automation aims to close the gap between personalized marketing and effective marketing actions. Many potential customers can be reached with personalized messages by automating data collection, analysis, and communication.
It starts with storing existing customer data (like a traditional customer relationship management (CRM) system) and enhancing it with current information of the customers collected with each interaction.
Marketing automation software stores, extends, and changes user information and actions. Marketing automation actions directly respond to a customer's behavior based on predetermined rules. The rules can be created through various methods, including historical data, purchase behavior, and click paths. Customers can be segmented based on demographics or direct communication with the brand, such as newsletters. By automating this process, the software can respond to every customer who exhibits a specific behavior simultaneously.
Marketing automation features support marketers in three essential ways. First, by implementing automation, productivity can be enhanced by avoiding repetitive tasks. Day-to-day routines can be automated, freeing up time for more time-consuming tasks.
Second, the software's data analysis, which is more accurate and capable of identifying patterns, is used to make decisions. As a result, decision-making for new strategies or predictive segments is frequently enhanced. Finally, mass customization is an important factor that must be handled by automation; as a result, segment identification and customization can be reduced to a single customer or transaction.
This post presents the top 5 marketing automation tools for startups. Due to the challenges startups are facing, the selected tools below are limited to a maximum of $500 per year for the total cost of the software.
1. Sendinblue
Sendinblue was founded in Paris, France, in 2012 with an estimated yearly revenue of $5.5 million. Sendinblue offers unlimited contacts for all price levels. The limitation is set by the number of emails that can be sent per day, as well as limited features. The tool is affordable to the Essential level, including 60,000 mails per day, and allows the customer to remove the Sendinblue logo. Other price levels are Lite for $21 per month, Essential for $33 per month, and Premium for $55 per month. The essential plan has limited automation features. All plans include customer support over the phone.
2. ActiveCampaign
ActiveCampaign was founded in 2003 in Chicago, IL, with an estimated annual revenue of $13.5 million. ActiveCampaign is a platform with contact-based pricing. Starting with up to 500 contacts, only the Lite version meets the financial requirements. The contacts can be extended up to 2,500 to stay within budget.
The price levels are set up in four categories:
– Lite starting at $9 for 500 contacts (up to $39 for 2,500 contacts)
– Plus, starting at $49 per month
– Professional for $129 per month
– Enterprise for $229 per month
ActiveCampaign offers an additional 20% discount for non-profit organizations, and the prices mentioned above reflect yearly subscriptions. If a monthly payment is preferred, the pricing increases. The lite version has a limit of three users, the marketing automation is included, and no additional costs for training or set up are required. Support is offered through a live chat and email. A personal level of support is included on the enterprise level.
3. ConstantContact
ConstantContact was founded in 1995 in Massachusetts with an estimated annual revenue of $361.9 million. Offering two package options, the pricing increases with the number of contacts: Email for $20 per month for 500 contacts, and Email Plus for $38.25 per month for 500 contacts.
The catch here is that the Email Plus package has to be purchased for 12-months in advance to stay under budget. Non-profit organizations can save up to 30% if they choose the one-year prepay. Furthermore, the automation option is only available at Email Plus, although the cheaper subscription offers common features like list segmentation, social media, and templates. The Email option is limited to one user, while Email Plus can be set up for ten users. Both plans have online as well as live support
4. MailChimp
Founded in 2001 in Atlanta, GA, with an estimated revenue of $456 million. The free plan is limited to 2,000 subscribers per month and 12,000 emails, while both categories are unlimited for the affordable grow version. Multi-user accounts are available for free, as well as the growth plan. Again, email and chat support is limited to paying customers, and premium support are only available with the pro account. With a closer look into the automation, Mailchimp offers its features to all price levels.
5. Automizy
Automizy was founded in 2014 in Hungary and has an estimated yearly revenue of $1.5 million. Pricing with Automizy is based on the business's number of subscribers and offers three options at every 500 subscribers increase: Starter, Pro, and Enterprise. The website does not give away enterprise prices as they are on request only. Based upon the number of contacts, a Start-Up has two options to stay within the price range. For a Startup with up to 1000 subscribers, the monthly costs are $39 for choosing a pro with basic features. For more subscribers up to 2,500, the software charges $25 per month, including email marketing and marketing automation.
Considering the limitations of Startups, implementing marketing automation can be a promising solution to handle the mass of information, obtain a more holistic insight into the customer's decision-making process, and customize marketing activities. While the limited size of Startups may be a disadvantage concerning reaching a wide audience of customers, by expanding marketing activities with marketing automation software, Startups can gain valuable customer insight and leads with little manpower. Marketing automation can be a promising opportunity for Startups, and the internet offers a lot of marketing automation tools for a limited budget or even free.