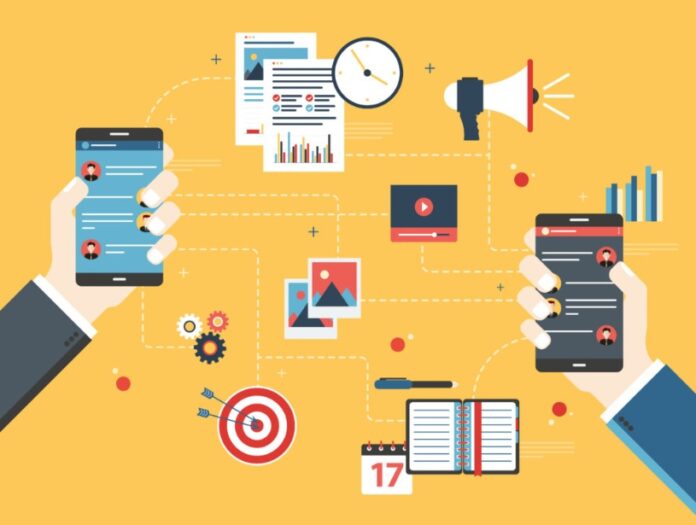 Artificial intelligence is taking over the world of advertising at every level, from automated ad creation to audience targeting to ad buying. All major ad platforms, powered by AI, are now capable of end-to-end ad campaign management without any human involvement.
They can intelligently identify and segment audiences, build ad creative, test variations, improve performance, and optimize ad spending automatically in real-time at scale. It has profound implications on a brand's competitive advantage when it comes to digital advertising.
Ad platforms fill the gaps in humans' ability to process tons of data at their disposal from CRM systems, marketing automation software, and social media channels. They provide unlimited ability to understand data and give valuable insights on what works and what doesn't, which can dramatically improve ad campaign performance. With the right data, they can detect patterns at scale, predict what changes to campaigns will improve performance against a specific KPI. It can all happen in seconds, reducing the amount of time and money you spend on staff time and ineffective ad budgets.
Let's sums up the promise of AI for advertising in a nutshell.
Improved ad performance, better personalization, and segmentation
Easy to optimize ad messages depending on the users
Reduce costs by acting on data automatically
Reduce the time spent on planning and target profiling
Provide superior insights and increase revenue
In a post we published last month, we wrote about some of the key benefits of AI in Advertising and the best AI advertising tools in the market. Today, we will see 8 top platforms and vendors who offer AI tools and solutions partially or exclusively for advertisers.
Adobe Advertising Cloud is an independent, omnichannel advertising platform that unifies and automates the management and delivery of brand and performance campaigns in display, video, native, search, and TV across any screen in any format. It gives advertisers and brands a single dashboard through which they can integrate, manage, and optimize your processes for serving up dynamic and personalized creatives across search, display, social, and video channels.
Albert is an ad management platform that combines AI and Robotic Process Automation (RPA) to manage all aspects of paid digital campaigns within and across channels like Google Ads, Facebook, Instagram, Youtube, and Gmail. The software operates along entire customer lifecycles. It can autonomously plan, test, optimize, and execute ads and produce exponentially better outcomes.
GumGum is an AI company with deep expertise in computer vision and natural language processing. It helps advertisers and marketers place their ads more strategically. Its AI technology scans videos and images across the web and places their advertisements in the exact spots where the consumers look, increasing the degree of engagement and brand recall.
IBM Watson Advertising uses IBM Watson's AI capabilities and data to unlock insights and help marketers boost their advertising results for brands through better segmentation and hyper-personalization. Its predictive models ensure the optimal combination of creative elements, performance, audience discovery, and actionable insights to help drive high engagement and conversion for a given audience.
Quantcast specializes in real-time audience measurement and advertising for brands, agencies, and publishers. Its AI-driven audience behavior platform "Q" combines predictive models and machine learning technologies to help brand marketers and agencies make data-centric decisions in targeting potential customers on more than 100 million web and mobile destinations.
Pathmatics is a digital marketing intelligence platform that turns the world's marketing data into actionable insights. The Pathmatics Explorer brings visibility into the ad performance of brands, their competitors, and entire industries across display, video, social, mobile, and native advertising. Brands and agencies get access to the creatives used by all advertisers, spend and impression data, and path from publisher to viewer. This empowers them to minimize waste from their budgets, better position their marketing, and predict the next moves of their competitors.
Sizmek is an AI-powered advertising platform that helps advertisers and agencies better understand customer data, and produce more relevant ad campaigns. It analyzes billions of data points to predict the best times, messages, and environments for optimal campaign performance and engagement across the entire customer journey. It provides insights into five dimensions of predictive marketing — campaigns, consumers, context, creatives, and cost.
WordStream is a suite of cloud-based AI tools that allow advertisers to manage their Google AdWords, Bing Ads, and Facebook Ads campaigns from a single dashboard. It is the only software solution of its type to offer both PPC and paid social management. It enables advertisers to make changes across their PPC and paid social campaigns at once. It also helps them with geotargeting, dynamic keyword implementation, call tracking and conversion tracking, performance reporting, etc.