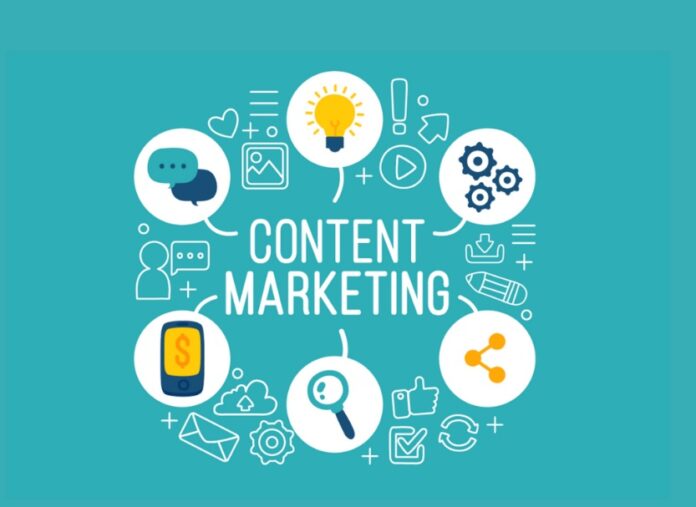 Offering the best products and services is the first step toward a successful business. But a lot more goes into making a venture prosper. To stand out in the crowd and get visibility, you have to go the extra mile to attract the right audience. This requires companies to invest in an efficient content marketing strategy.
Content marketing is a process in which you identify, analyze and satisfy customer demand using digital content distributed through electronic channels. This requires a lot of effort to plan and execute. Outsourcing your content marketing is a good idea since it can help keep your business at the top of the game ahead of your competition.
This can enable you to have a comprehensive approach to marketing your services and leveraging the right audience to visit your website. Professional content marketing services can bring a touch of professionalism and uniqueness that you may not necessarily find in your in-house writers.
Let's now explore other reasons why it is a better idea to hire a content marketing service.
Speedy Content Delivery
When you hire content marketing agencies, they will put together a team to handle all of your content requirements. You'll never have to worry about writing your content or finding qualified writers for your blog posts and online articles again! Instead, they can do everything from writing original blog posts and eBooks to converting videos to text. You'll be able to spend less time on busy work and more time on other aspects of your business's growth.
Furthermore, a content marketing agency can assist you in tracking your content usage. According to the same Upland article, only 27% of B2B marketers were able to track their content utilization metrics. When businesses include content services in their overall service packages (rather than selling them separately), they usually don't want clients to waste money on third parties instead of returning for more services. As a result, hiring a content marketing agency will free up time to focus on other aspects of your business's growth.
Increased Quality
Those with extensive experience in content marketing must only be able to draft high-quality content when it comes to quality content. A digital marketing agency's content marketing team has a lot of experience. They also usually work with various clients who assist them in determining which content marketing strategies work best for which clients.
Effective content marketing necessitates high-quality content; otherwise, content marketing strategies are pointless. Duplicity in the content posted on a brand's online platforms isn't going to help them, so digital marketing agencies make sure there isn't any.
They provide content tailored to the target audience and are very informative for the readers. Luckily, working with experienced people gives you a headstart against your competition by translating your brand into visuals, making it easier to achieve results and gain more market leverage.
Consistency
A professional content marketing agency will be consistent in its content marketing strategy because they understand that the brand's marketing goals will not be met without consistency. Organizations are often inconsistent with their content, but hiring a digital marketing agency to develop content marketing strategies will ensure that consistency is maintained and that repetitive content is avoided. A brand's reputation can be tarnished by various factors, one of which is a lack of consistency in content. It is critical to be dedicated for the marketing strategy to succeed.
Better SEO
Hiring a content marketer can help you improve your search engine rankings by allowing you to post regular content on your main website, which increases your chances of being considered "high quality." Each Google algorithm update improves the algorithm's ability to filter out content that people will not find useful (outdated content will be included in that pile!). The more new content web crawlers (which collect data for search engines) find on your website, the more frequently they will return to look for new pages. The faster your page is indexed, the higher your chances of appearing in search results are. To appreciate your content, users must be able to find it, right?
Reduced Cost
When you hire the right content marketing agency, you gain immediate access to a capable and professional team without hiring, training, or investing in any other way. It can take months or years for a tech company to develop a product, and you can't expect your sales department to go out and sell something that doesn't exist. As a result, as soon as your product is ready, you start looking for experts to handle your marketing efforts, so you don't waste time. Maintaining your competitive advantage necessitates this.
So, if you hire a full marketing team, you could end up paying 501,886 ($650,000) per year on average. Remember to factor in health benefits, paid vacation days, training expenses, and lost productivity due to sick days. There's also all the software and tech tools you don't have to buy! Hiring a marketing agency could save you a lot of money. They can provide you with a range of prices depending on the services you require. You can also scale up and down depending on your needs.