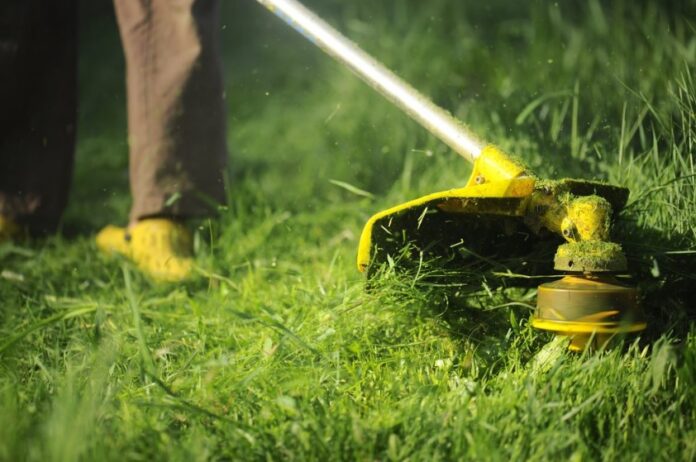 Having a beautiful, well-maintained yard and patio is lovely to hang out in all kinds of weather. Homeowners were thankful for their outdoor spaces during the pandemic crisis because it was the perfect spot for the kids to play while they worked or relaxed. Now that you're returning to full-time work hours taking care of the lawns and keeping them neat is a likely significant challenge. If you've been looking for quick and easy ways to maintain the gardens and veranda, here are some tips you might find helpful.
Adopt technology to keep the grass mowed
Cutting the grass regularly to the ideal height during the growing season takes time and effort. Depending on the turf variety you have and the growth rates, you must cut just the top one-third of the length and allow the clippings to remain for a lush look. If you're short on time, consider investing in a robotic lawnmower. Read up on the Robomo review. You'll learn that these nifty gadgets can be programmed to match the square footage and area that needs to be trimmed. You need not be concerned about the battery dying or damage in wet weather conditions. The mower is integrated with your smartphone app and will return to its charging station according to settings.
Protect your patio furniture from sun and moisture damage
Patio furniture needs to be sturdy and resistant to the sun's UV rays and moisture from wet weather. Using deep pour epoxy is a great way to cure the wood and give surfaces a protective coating. Resin is resistant to water damage and lends a beautiful finish to tabletops. You could also get creative with a combination of colors and designs to add to the aesthetics of your outdoor spaces. The exciting thing about epoxy is that you can use it to coat any exposed wooden structures.
Plant perennial flowers and shrubs
If you would like to limit the turf area that needs mowing and maintenance, your next option would be to go with perennial flowers, shrubs, hedges, and ornamental grasses. Choose varieties that stay green all through the year or are native to the location where you live. Such plants need a minimum amount of upkeep and watering while making your garden look inviting. Design the beds so that they can catch rainwater runoff and thrive. Also, look for plants with differently-colored leaves and flowers to add a rainbow of hues to your garden.
Watering and feeding your lawn
Your lawn needs to be fed and watered to grow well and maintain that verdant look. Look for watering solutions like sprinkler systems, pre-timed soaker hoses, or microtubes to divert water to individual pots and flower beds. Put down a layer of mulch to prevent weeds and invest in organic fertilizers to provide nutrients to your plants.
With a bit of smart thinking, it is possible to divert the minimum of time and effort into maintaining your patio and garden and have it looking fabulous for spending time outdoors.