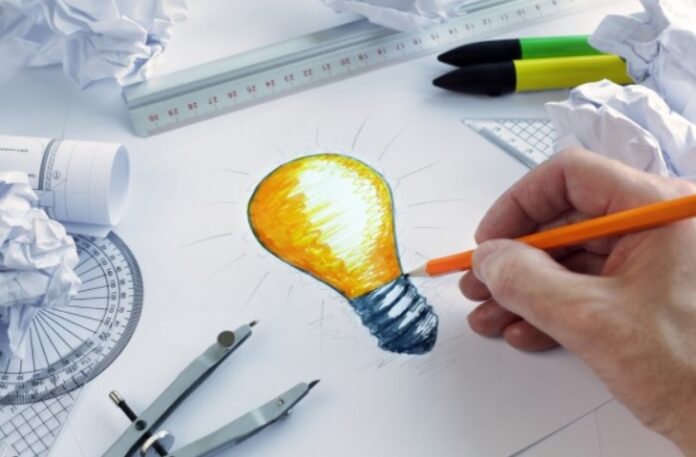 A device's transformation from an idea to a finished product is complicated and dynamic rather than linear and easy. How do creators match initial concepts with medical regulations and avoid medical product design mistakes? This process is impacted by several variables that may be of many types, such as technological, environmental, or connected to human interaction and perception, according to Paweł Zieliński, Marketing Manager of Consonance.
Why is it important to avoid mistakes in medical product design?
A novel idea can be successful from a scientific or clinical standpoint, but it does not imply that medical device development and commercial acceptance will follow. When Med-tech firms don't begin the medical device development cycle with a comprehensive vision, unexpected issues might derail the process. Initial modest issues may evolve into larger ones that may lead to product rejection, delayed release, poor adoption, or even life-threatening and regulatory recalls.
When you think of a medical device, do you see anything admirable, likable, or wanted? Sadly, there hasn't been a relationship between design and medical devices for years. Instead, technological developments have taken precedence in medical technology, with less attention paid to product designs and their potential to improve patients' mental health. This is currently progressively changing. An increasing number of medical companies think that thoughtful design may improve their meticulously crafted products.
Medical design is the use of design concepts in the medical profession with the aim of, in certain situations, enhancing patient pleasure as well. The field of medicine appears to be the one in which design would be more crucial or beneficial.
Design, as opposed to cold technical apparatus or antiseptic environs, may help to ease fears and encourage acceptance. It will create more products that are simple to use, occasionally demonstrating function via the form. The psychological benefits of medical architecture improve patient-doctor relations. Last but not least, patients are more at ease, raising the medical standard.
Top 5 mistakes to avoid in the design process
The creation of a medical device is assigned to a specific process, the avoidance of which is a general mistake that inexperienced people happen to make. I think the best idea would be to analyze this process and assign errors that occur in specific phases of the design work to it.
Most common mistakes in medical product design:
Ignoring the needs of the customer.
Missing Requirements.
Going to an R&D without a technical feasibility study and inexperienced team/consultants.
Engineering work that is missing medical device regulatory compliance.
Project management, which leaves development phases and planning on a siding.
Expert tips for avoiding common design mistakes
Idea and concept generation
Any medical device has highly distinct requirements, and even before the first draft of the specifications is generated, the customer's demands must be recognized.
You shouldn't ask someone what they want while creating a novel gadget. You need to be aware of your client's problems. What would make them purchase a new item even if they weren't convinced it would function?
If you have no experience with this, you might think about hiring consultants who know about understanding consumer needs. Working together is the focus of the initial stage. A medical product development company should work with a client to understand how the device is supposed to work and how it will address a specific issue. All factors – risks, benefits, and practicality – should be considered. If not – you're about to experience another mistake of this stage, which usually impacts the next stage.
There is one more important piece that needs to be addressed. Keep in mind that each medical device requires a certification strategy. Typical deficiencies here are:
absence of processes for implementing corrective and preventative actions
evaluation of equipment failures
noncompliant hardware
failure to comply with paperwork
Specification development
Engineers are now creating the mechanical, electrical, and software specifications needed for the device. A simple gadget like a scalpel needs a mechanical component, but more complex ones require all three.
At this stage, precision is essential to avoid costly errors later. The design team must clearly understand how the relationship between the device's structure and function works. This will help them choose the right materials and spot any possible weaknesses.
Design and development
This stage is divided into two segments, which help define design inputs and outputs and plan the development process. A medical device's performance and physical attributes are both influenced by design inputs. So you are missing these qualities – you fail. For instance, the design must take special account of the weight and size of the medical equipment if portability is required. Additional traits include functions, performance, physical features, safety, maintenance, regulatory requirements, human factors, labeling and packaging, and more. Mentioned puzzles should be translated into outputs which can be described as the final design outcomes to cover device specs, diagrams, drawings, user manual, study results, risk assessment, and more.
Design review and validation
Production of medical devices is a meticulous and costly operation. Typical problems may be solved at the pre-production stage, saving time and money. The review and validation stage is a critical turning point in the design process because it should enable engineers to answer the question, "Is this right"?
Product launch
If required, the last phase is the result of research, design process, and development – clinical trials, certification, manufacturing, and shipment. So if you are here, you have probably avoided critical mistakes in the design and development phase.
At this point, the implementation of the product-market fit process is driven by the marketing and sales strategy. Although, if any recalls occur or a product is scheduled for upgrades and investments in the future, engineers and designers are still somewhat behind. Similar to the research and development stage, this is a time when we should pay close attention to early adopters of new products who can share their experiences. Doing so could benefit both the marketing department and the engineering team by providing valuable information for improving the product's next iteration.
Ensuring product safety and success through careful design
Strategic, multidisciplinary collaboration from the outset of the process can help control or even eliminate the problems that must be overcome from concept to regulatory approval and widespread usage of the finished product. It's crucial to consider how a gadget will be used, distributed, paid for, assessed, followed up on, and updated, recognizing potential issues.
A device's successful operation is not a guarantee of success. But taking deliberate action to close the gap between concept and application lowers the likelihood of issues, boosts the chance of economic success, and ultimately benefits all parties involved.
If you require professional guidance for your upcoming medical device, Consonance – a medical device development company, helps organizations & project teams through every step of the process, from the initial stages of requirements definition and feasibility studies through medical device design, engineering, and prototyping, all the way to contract to manufacture (ISO 13485 certified).
Together, we'll develop the best plan for your project so that we may deliver your concept in the most effective manner possible.