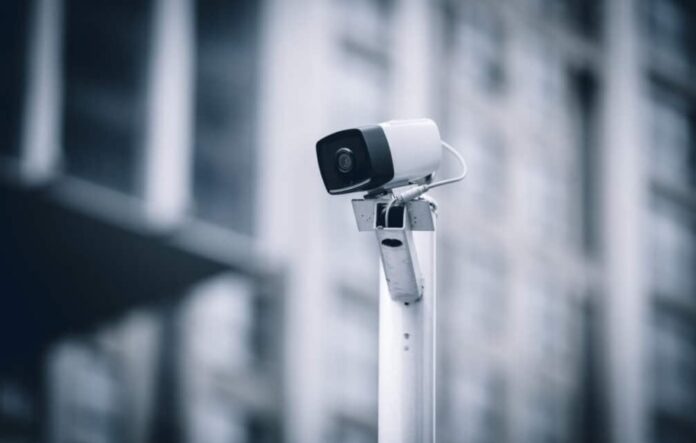 Closed circuit television (CCTV) is an electronic surveillance system for capturing video images and their transmission to another location for viewing and/or recording to increase security.
The idea of CCTV is to ensure safety & security by surveillance 24/7, creating a safe and secure environment by ensuring the detection and prevention of crimes, theft, sabotage, and burglary, the identification, apprehension, and prosecution of offenders, providing recorded evidence for any investigation, enhancing confidence and commitment to the security of premises, and providing assistance to emergency services.
The most basic CCTV system will consist of cameras, a digital recorder, and a display. If a CCTV system is to play an effective role in security, it is usually necessary for the system to be maintained properly. Proper maintenance of CCTV is also necessary to maintain it in full working order. However, 70% of CCTV evidence in court is found inadmissible due to poor quality.
CCTV camera maintenance can be performed daily and monthly, depending on specific security requirements. Most often, the problems with CCTV could be very small and simple or big and complicated. But either way, it requires a thorough technical evaluation to figure out and solve the problem. Let us have a look at some of the most common CCTV problems.
Most common CCTV problems
Flickering CCTV video due to interference, incorrect installation, malfunctioning equipment or issues with power supplies, or even bad ambient conditions.
Live feed not working due to faulty wiring or inadequate power supply.
Issues with PTZ and dome cameras, such as poor movement, blind spots, etc.
CCTV camera not working at night if the infrared light is off and not illuminating.
Faulty hard drives and recorders due to connectivity issues, USB stick corruption, software errors, and memory issues.
Horizontal lines on CCTV video because the light source is coming in the way of the camera directly.
CCTV is not streaming on the mobile app due to router problems, internet issues, and problems with the phone app.
CCTV camera's DVR not recording due to misconfiguration, shortage of storage space, and issues with DVR components.
Black and white images due to inadequate light or less power.
Camera's video is choppy due to poor lighting conditions or the CCTV settings not being set correctly.
CCTV camera shows a black screen due to malfunctioning of the firmware or some problem with the firmware.
CCTV camera footage is noisy due to electrical or RF interference.
This post will explore some preventive measures to ensure surveillance equipment is operational.
Housing
Make sure the cameras are securely fastened to the wall.
Examine camera housings for wear and tear (environmental conditions).
Housing that is clean and dust-free.
Check that the field of view is as specified during installation.
Camera Lens
Check that the camera lens is properly focused and adjusted.
Check that the camera view hasn't been thrown off course and that you can see the perimeter of your property.
Remove any dust or marks from the camera lens with a can of compressed air, and wipe down the camera casing with a microfibre cloth.
If you have motion detection sensors, make sure they are operational.
Check that the camera's functions, such as zoom and pan, work properly with your controller.
Remove any foliage that is obstructing your view.
Examine the operation of night vision monitors (Playback last night recording).
Wiring
Check for loose wiring at connectors and cable entry points.
Examine the wire for signs of wear and tear or exposed wires.
Check that the video cables send an adequate signal to the control room.
Monitors
Ensure the monitors are clear and the brightness and contrast settings are set correctly.
Check that all your switches and individual equipment are fully operational.
Clean all monitors and equipment with a microfiber cloth and a weak cleaning solution to remove dust and grime.
Check that the cables from the equipment are in good condition and that no weak connections exist.
Make sure the correct time and date stamps are set.
Examine the hard disc for any errors.
Examine the operation of the NVR/DVR cooling fans (if applicable) and clean them as needed.
Monitors have no image burn-in, distortion, proper contrast, or brightness.