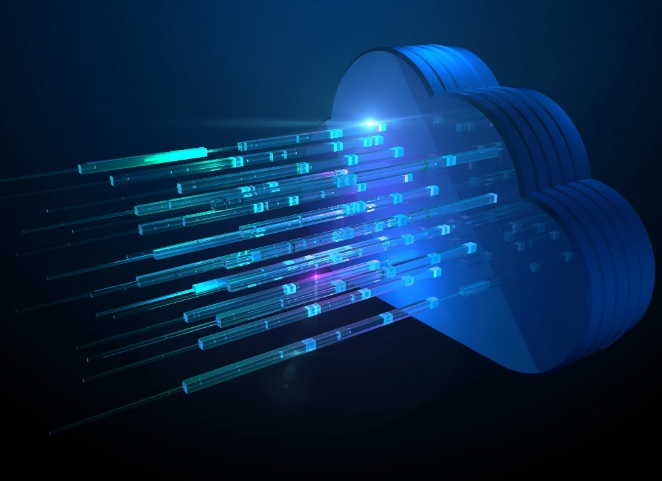 Today, there is a drastic paradigm shift in business operations. More businesses are now shifting to the cloud. As a result, the cloud market is booming as more businesses have realized the capacity of direct cloud computing and its perks.
Our dependence on technology has become more apparent. Therefore, utilization of the cloud has emerged relatively commonplace. The cloud offers authentic storage needed by your business to access vital data at a moment's notice.
Today, access to cloud storage, cloud computing, and software is now fundamental. There is an upsurge in a distributed workforce, movement, network virtualization, and the Internet of Things (IoT).
Therefore, companies must technologize and change their IT infrastructure. It should be changed with superior hybrid cloud and multi-cloud connectivity platforms. Eventually, there will be maximum productivity. Below are the primary attributes to contemplate when assessing cloud connectivity solutions:
Performance, Speed, and Availability
You cannot rely on the internet alone if you have considerable work for maximum productivity. Most enterprises utilize both multi-cloud and hybrid cloud environments.
Therefore, organizations must ensure reliable connectivity. It will help acquire these workloads and attain the appropriate application performance. Regardless of the customers, employees, and partners' locations, connectivity should be reliable for many cloud-based services.
At this point, network performance becomes a vital component of ensuring the availability of these services. However, traditional networks may not experience perfection.
Since downtime is inevitable, conventional network architectures may experience massive downtime due to forcing cloud traffic to cross paths that may not be enhanced to attain the expected performance and reliability for a particular cloud service workload.
As services go beyond various clouds and geographies, network traffic experiences massive expansion. However, service quality relies majorly on the quality of connections between components of the service.
Therefore, the lack of appropriate connectivity between clouds causes the links between services to be slow. It also becomes unreliable. Ultimately, service performance is compromised due to excessive bandwidth consumption. Also, it becomes susceptible to high latency.
Scalability and Elasticity
Cloud should have the capacity to broaden or compress the infrastructural resources on a sudden increase or decrease in the requirements. It helps to promote workload management and reduce infrastructure costs.
However, this does not apply to all kinds of environments. Therefore, it is crucial to highlight only those scenarios which entail rapid resource fluctuations. It should be for a particular time interval.
On the other hand, cloud scalability is applied where the workload is expanded. Also, where performance is required to work exceptionally with software or applications. Usually, scalability is applied where incorporating resources into effective action is constantly needed to manage the workload statically.
Today, the rate organizations are substituting core networks, and WAN-related technologies are less.
The option is compared to what is done to the internal distribution and LAN-related networking equipment, which, together with long-term telecommunications contracts for multiprotocol label switching (MPLS), limits firms' capacity to quickly increase or reduce their network capacity.
Therefore, when choosing cloud connectivity, look for solutions that offer access to a vast vendor-neutral ecosystem. Such connectivity assures versatility with a broad range of providers. Also, the connectivity should warrant a straightforward network as–a–service operating model.
Intrinsic Security and Privacy
Security and privacy are significant challenges when establishing and using numerous cloud platforms. Organizations continue to embrace cloud-based infrastructure, platforms, and application services. Therefore, it is vital to consider cloud security.
The security of the cloud depends entirely on the organization's selected connectivity. Therefore, when authenticating the security posture of the cloud providers, it is also crucial to develop legit ways of securely connecting to cloud services and infrastructure.
In most cases, organizations may tend to use the public internet because it offers a cheaper way of accessing numerous clouds at the same time. However, this will eventually compromise the cloud's performance, control, and reliability.
Also, it makes the solutions more susceptible to security risks. For instance, operating applications via a VPN tunnel over an internet connection to the cloud can conceal indicators the networks require to detect mischievous activity.
Therefore, when choosing a solution, choose one that offers freedom. It should also offer control and reinforce hybrid architectures. For enhanced security, consider direct cloud connectivity. It lets you link to the cloud using a devoted, private network from your workstation to the cloud.
Simple Provisioning and Upgrade
Network virtualization dramatically changes how organizations handle their network infrastructures. Good cloud connectivity should eliminate all bureaucracies involved.
Bureaucracies are experienced in hardware purchases, upgrades, and maintenance. It should also eradicate all costs related to labor. For instance, configuring and managing network devices, designing circuits, and others.
Creating more time for value-added activities increases employees' engagement and inventions. Eventually, exceptional business results emerge.
Contemporary software-defined network architecture additionally leads to a more straightforward network provisioning. Select a solution that provides effective provisioning and is incredibly reactive to demand. It should also technologize provisioning and configurations of devoted connections in actual time.
Automation and Orchestration
Software-defined networking (SDN) is the basis for responsiveness. Offering public cloud interoperation is a fundamental element of network orchestration.
Today, businesses take their footprint far above data centers into numerous physical and virtual locations. Consequently, there will be challenges in handling integrations and orchestrating services.
Progressively, organizations utilize infrastructure-as-code- (IaC) strategies. The option helps to optimize the cost benefits of the versatile, scalable, and elastic view of as-a-service cloud offerings.
However, it should be simultaneous with other automation and ongoing delivery processes, including DevOps, DevSecOps, and others, as-a-service.
Conclusion
There is a massive increase in interconnection and expansion. Consequently, organizations are trying to merge their complex landscapes of on-premises, cloud, and branch connectivity.
At the same time, they are looking for possible ways to reduce traffic via the public internet by designing devoted cloud connections.
All networks will require to be automated and orchestrated. It is, therefore, crucial to select solutions that provide open APIs. However, it is not logical to have one solution that regulates your business fabric.
Some portions of your network will emanate from different parties, including carriers. Due to this, you should choose solutions that provide APIs and adapters between various controllers, orchestrators, and managers.