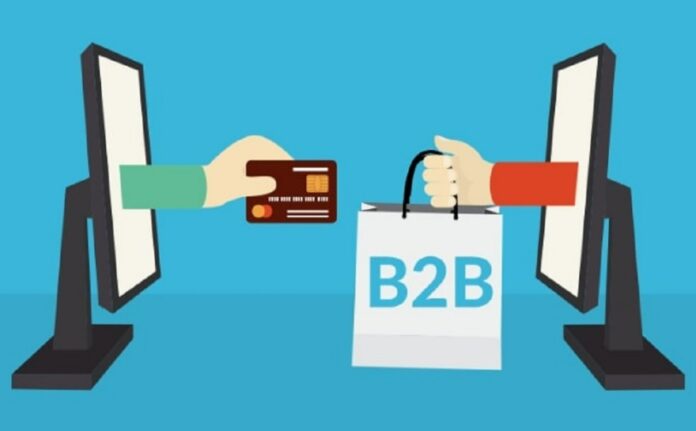 Business-to-Business (B2B) eCommerce is undergoing a period of intense transformation. Traditional B2B operations, from sales to customer interactions, fulfillment to order delivery, are changing rapidly.
Thanks to the introduction of B2B eCommerce platforms, which have a new touchpoint for companies to open new opportunities and reach and engage new customers easily and effectively.
With so many B2B eCommerce Platforms out there, it can be extremely hard to choose the best option and know where to start. That's why we put together this guide on comparing various platforms to help you choose the best B2B eCommerce platform. We've broken them down by category so you can find which one is best for your needs.
1. Magento
Magento is a popular choice for B2B eCommerce platforms due to its flexibility and a large community of developers and merchants. Magento can be used in both the B2C and B2B industries, but it's most popular in the latter. While Magento does offer many excellent services, it also has some drawbacks, including:
Expensive extensions
Limited ability to customize themes
2. SAP Hybris
Suppose you're looking for a B2B eCommerce platform to help you increase revenue, connect your entire customer journey and scale quickly with order management and multichannel selling. In that case, SAP Hybris Commerce is the solution.
With more than 6 million users in over 160 countries, SAP Hybris Commerce has been transforming businesses since 2007 by providing an omnichannel commerce platform that's easy to implement and maintain.
3. OroCommerce
OroCommerce is a free, open-source eCommerce platform that is easy to use and has many features. It's also a good platform for small businesses because it's easier to set up than other platforms, and there are fewer features to worry about.
The biggest downside of OroCommerce is that the developer community isn't quite as large as some of its competitors. However, this is an excellent option for smaller businesses since they can customize their storefront without needing expensive developers or designers on staff.
4. BigCommerce
BigCommerce is a paid-for, 'hosted' eCommerce solution that allows business owners to set up an online store and sell their products on the web. Designed for companies that want to sell through multiple channels, it is a solution for companies that want a simple, straightforward eCommerce platform created for companies that want to build their own branded eCommerce site.
5. Salesforce Commerce Cloud
Let's face it—you have many options if you're looking to launch your own B2B eCommerce platform. Salesforce Commerce Cloud (formerly Demandware) is one of the most prominent players on the market. This B2B eCommerce platform is built on the Salesforce Platform and offers a variety of features, including:
Customizable stores with flexible product catalogs
Integration with other sales tools like Hubspot, Service Cloud, and Lightning
Built-in marketing automation tools
6. Shopify Plus
Shopify Plus is a premium version of Shopify that's more expensive and offers more features. It's ideal for sizeable B2B companies that need much customization but can be overkill if you're just starting.
Shopify Plus is designed to help companies grow their sales and marketing efforts to reach larger audiences. This platform has several features dedicated to B2B eCommerce, including:
Professional-grade customer support
Multi-currency transactions
An advanced shipping feature with automated rates
7. WooCommerce B2B Solution (with plugins)
WooCommerce is a free and open-source eCommerce platform for WordPress. It enables you to set up an online store, sell physical products and accept payments without worrying about product inventory, shipping, and other logistics.
Woo is one of the most popular eCommerce plugins on the web today. It's used by over 40% of all WordPress users and powers over 1 million active sites across the globe – including popular brands like Tesla Motors, The New York Times, Samsung Electronics, and Nestle Purina PetCare Company.
This flexible plugin was built with developers in mind, so it's easy to install, customize or update your site (if needed).
How to choose the right platform for your business
Choosing the right platform is a critical decision. It's also not easy to do. Let's break down  significant considerations into three categories:
Flexibility and scalability—how easily can you grow your business?
Ease of use—will it be easy for you to manage your store?
Reputation and security—is it trustworthy to work with?
After reading through this guide, you should have enough information to decide which B2B eCommerce platform best suits your needs.
Other features to have
1. B2B eCommerce Automation
In today's digital age, automation is critical. Why do we need to go through the same manual processes repeatedly? Why should we pay for expensive resources when technology can do the work for us? Automation will help you save time and money by streamlining your business operations.
Automated processes can be divided into two categories: repetitive and manual.
Repetitive processes are repeated frequently—for example, monthly or daily tasks such as sending emails or updating your website with new products. They're also tasks that need to be done regularly but don't require high levels of creativity or complicated decision-making; they're usually just a matter of hitting "publish" on an email template or filling in some fields in Excel.
Manual processes aren't necessarily complex, but they still require human intervention at one point to complete them—for example, when a customer calls up customer support after having difficulty completing their purchase online (or not being able to find what they're looking for).
2. Offer a multichannel experience
Now is the time to offer a multichannel experience. It's all about the customer, and it's all about saving them time.
Make it simple for customers to buy your products. Make it easy for them to return goods if they change their minds or don't fit properly. Allow customers to contact you via an email address or phone number displayed on your website (and don't make them wait on hold). Don't ask them to jump through hoops to speak with someone at any given moment; they'll leave in frustration and never come back.
Make sure there are no barriers between discovering your online store and placing an order—or there will be nothing stopping those sales from disappearing into thin air before reaching their final destination.
3. Data-driven insights for decision making
Data is the new gold, and it's all you need to make the right decisions.
Data-driven insights for decision-making are what will help your business grow in 2022. Data can be used to make better-informed decisions that may lead to a more profitable business model. You can use data during every step of the customer journey—from acquisition through engagement and retention—to understand customers' needs and meet them at each stage.
To summarize
With B2B eCommerce, you must play the long game. The top software platforms know this and are constantly innovating to make their products more effective. It's your job as business owners to stay on top of these trends and evaluate which ones are worth pursuing your company's specific needs.
The essential thing is to keep an open mind about how new technologies can enhance your workflow. And don't forget: no platform will ever be perfect! Whatever solution works best for your business should be considered "the one."