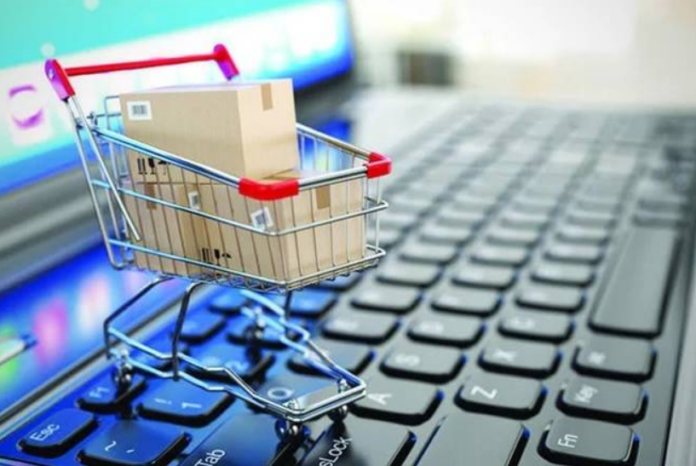 The number of people choosing to shop online has climbed steadily over the years. Statistics show there were 1.32 billion people buying things online in 2014. That figure rose to 2.14 billion in 2021. That increase has caused retailers to think differently about e-commerce fulfillment.
Various things likely triggered that trend. For starters, many people like the convenience of shopping whenever they want and have the items delivered to their doorsteps — sometimes within an hour or two. Plus, with the coronavirus pandemic still causing issues worldwide, many people prefer shopping without leaving home, believing it's safer.
Online shopping is also a game-changer for people who live in small towns or otherwise can't get what they need in local shops. E-commerce sites are often excellent resources for highly specialized items.
Here's a closer look at how robots help people get their online orders.
Increasing order completion efficiency
Besides the advantages above, e-commerce can give people another option for shopping locally. It's now possible to cut out the delivery aspect but still allows shoppers to choose and pay for items via a website. Instead of having the products shipped, buyers pick them up at nearby stores.
This arrangement would be ideal for someone who knows they need some household essentials on the way home from work but doesn't want to waste any time picking them out or receiving them. That was the idea when decision-makers at grocery chain ShopRite unveiled a robotic fulfillment system for orders placed online.
A location in New York recently became the first to offer an option where robots pick and deliver customers' entire online orders to temperature-controlled pods. When their orders are ready, people receive text messages and scan a QR code on the pod to verify they're standing by to retrieve the goods. Robots deliver the first tote of products in under one minute.
Another New York ShopRite location treats e-commerce fulfillment slightly differently, but the outcome also boosts overall efficiency. The retailer uses robots to increase the storage capacity of a compact fulfillment center by five times and improve picking processes. This approach finishes orders faster with fewer errors.
Assisting brands with rapid growth
Even well-established retailers often struggle during intense growth periods. It takes time to hire and train new team members. There's also the challenge of the high turnover rates that often accompany strenuous warehouse jobs. Using robots to help with fulfillment can ease many of those issues.
Throughout the pandemic, evo, a Seattle-based lifestyle retailer, dealt with the twin challenges of e-commerce growth stemming from COVID-19 and peak seasons that put the company's products in higher demand. Company representatives also had difficulty hiring enough temporary and seasonal employees and realized order fulfillment metrics had room for improvement.
The company initially deployed ten autonomous mobile robots to help with these issues. Later, it added seven more when decision-makers anticipated more e-commerce orders being placed soon. Those choices paid off in big ways.
Workers' average picking speeds rose from 35 to 90 units per hour, with some reaching 125. People working on the fulfillment facility floor can also control the robots through a centralized warehouse management system.
Providing an alternative option for convenience stores
Today's society is a fast-paced environment where people expect to get things quickly. One study found that 88% of people would pay more for same-day delivery. The increased availability of e-commerce fulfillment handled by robots means that even some shops that have not traditionally offered online ordering and fast delivery now can.
Convenience stores have primarily served people who purchase things in person, usually by driving to the location. However, consumers who live close enough could walk to the store. There's now a third choice. Tortoise offers remote-controlled delivery robots. It recently partnered with retail strategy brand KRS to provide bots for convenience store owners.
Dmitry Shevelenko, Tortoise's CEO and founder, explained, "Everybody's waking up to this new reality that same-day is the new normal, and it's just not sustainable on every possible front to have that consumer expectation be met with people making $20 an hour doing those deliveries. The math just doesn't work. Two years ago, for the average grocery CEO, e-commerce was maybe the eighth thing on their priority list. Right now, it's No. 1 for everybody."
KRS would purchase the Tortoise bots for around $5,000 each, then lease them to interested convenience store owners, most likely bundled with other services. Shoppers could order products via a web portal. They'd then get a text message asking if they want a robot to deliver the goods.
If so, people will get unique text message links to unlock the robot's container once it arrives. The Tortoise robots work best for trips of three miles or less. However, they can go a couple of miles more than that in a pinch. This real-world example shows how it's possible to substantially minimize the human interactions required to move products by pursuing supply chain digitization.
Enabling brands to stay competitive with technology
Many decision-makers initially boost e-commerce fulfillment with robots due to a few driving factors. However, they often realize that choice resulted in other notable advantages beyond what they originally hoped to achieve. When that happens, e-commerce brands have more opportunities to become competitive or retain existing resilience in a demanding marketplace.
Such was the case with Booktopia, the largest online bookshop in Australia. Leaders primarily invested in robots to improve efficiency. The machines they purchased are mobile robots that can carry totes and cartons plus handle multiple cases when bringing them to pickers. Workers could then complete multiple orders at each pick station, vastly improving their overall output.
This approach caused a 300% increase in efficiency.
Booktopia CEO Tony Nash commented, "By deploying this innovative robot solution, we have doubled our capacity and significantly improved our picking and put away rates. This gives us the confidence we need to continue to serve our customers."
In another case, the e-commerce brand JD.com, which already had a strong presence in China, expanded to The Netherlands. It opened two locations where robots pick and distribute orders that people place through an app. The product assortment reportedly includes everything from food to furniture. When people arrive at the robot-centric facility, they scan a code that tells the machines which products to retrieve for them. Alternatively, people can opt to have products delivered to their homes.
The company plans to build two more stores in The Netherlands. Its growing influence there could eventually put pressure on Amazon in that market.
Empowering humans to work safely alongside machines
Even as other companies try to compete with Amazon, the e-commerce giant will be hard to catch. After all, it has invested heavily in robots for e-commerce fulfillment, too. Amazon had over 100,000 such machines to help with that task as of 2019.
While speaking of the robots, Tye Brady, a robotics chief technologist at Amazon, said, "Our three principles  — lower prices, wider selection, and enhanced customer experience — will not scale up by manual labor only. They keep accelerating and growing only if we augment and supplement human intelligence with machine intelligence."
He explained that some tasks are done most effectively when humans work side by side with collaborative robots. However, other duties are separated solely for robots or people to tackle.
In one fulfillment center task, robotic arms stack product totes to limit the repetitive lifting humans do. Elsewhere, mobile robots bring people bins of items to put away, count or sort. Team members assigned to those jobs wear vests that signal robots and tell them where the humans are. The bots take that information and use it to steer away from certain areas or slow down in crowded parts of the warehouse.
Amazon is certainly not the only company exploring the boundaries of what robots can do as they safely work around humans. However, it's a market leader that other businesses can follow and use as a source of inspiration.
Taking eCommerce fulfillment to greater heights with robots
The online shopping boom isn't going anywhere, especially now that people worldwide have experienced the advantages of shopping through the internet. The examples here show that robots can play vital roles in helping e-retailers ramp up their operations and keep customers content.
About the author: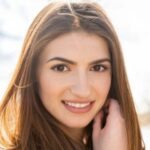 Emily Newton is the Editor-in-Chief at Revolutionized Magazine. She regularly covers topics on robotics and automation as well as trends in the industrial sector.