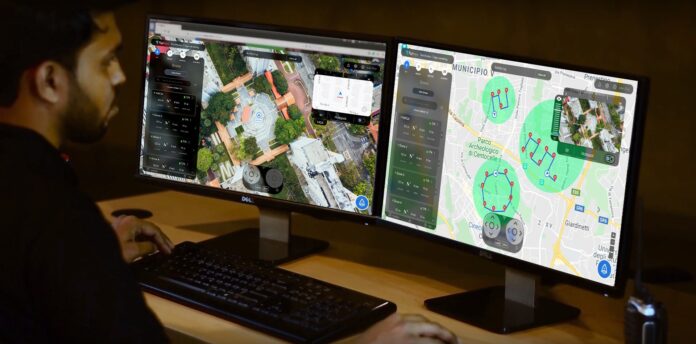 The drones are incredible. When it comes to technology-led revolution, they bring in new ways to conduct many business operations.
Commercial drones are challenging the industry status quo every day, with the likes of Amazon launching innovative services like Prime Air, the first e-commerce drone delivery service, and Google developing the Wing drone delivery system for the delivery of medicines.
Any commercial drone application requires the effective management of fleets involving numerous drones. In theory, fleet management is how you manage a large number of assets from their acquisition and use through maintenance and disposal. In practice, it is a key lever to maximize your return on investment in technology. Effective drone fleet management makes the deployment of a large number of drones effortless while ensuring that business objectives are fulfilled.
How to manage and scale a fleet of drones?
Managing and scaling a fleet of drones requires reliable hardware and intelligent software so that drones can be flown autonomously and safely, without flouting any regulatory norms. To build a system to manage a drone fleet effectively, the following components are required.
Drone Hardware: This refers to the actual drones. There are drones available off-the-shelf, while others are based on open source autopilots like PX4 and Ardupilot. The drone's flight and payload capabilities depend directly on the physical design, and the onboard accessories, sensors, and battery. Selecting the right hardware is the first step to ensure that your drones can fulfill all operational requirements.
Here are some drones suitable for delivery operations:
DJI M600 Pro: It is a drone meant for industrial applications that can lift moderately heavy payloads.
DJI M210 V2: A simple, rugged drone that can lift modestly heavy payloads.
FOXTECH Great Shark 330 VTOL: It is a fixed-wing drone that can fly long distances.
Here are some drones suitable for surveillance and inspection operations:
DJI Inspire 2: It has integrated HD video transmission.
DJI Mavic 2 Enterprise Dual: A small and highly maneuverable drone with a built-in thermal sensor.
RHEA 160 Hexacopter: A super-strong drone built on a carbon fiber frame that can sustain long flight time. It can carry a wide variety of payloads.
Here are some drones suitable for public safety and emergency response operations:
Drone Fleet Management Software: Intelligent software is at the heart of every enterprise drone operation expected to scale to a large fleet of drones. Having the right fleet management system ensures the presence of necessary automation, fail-safes, user interfaces, and third-party integrations required to scale your drone operations seamlessly.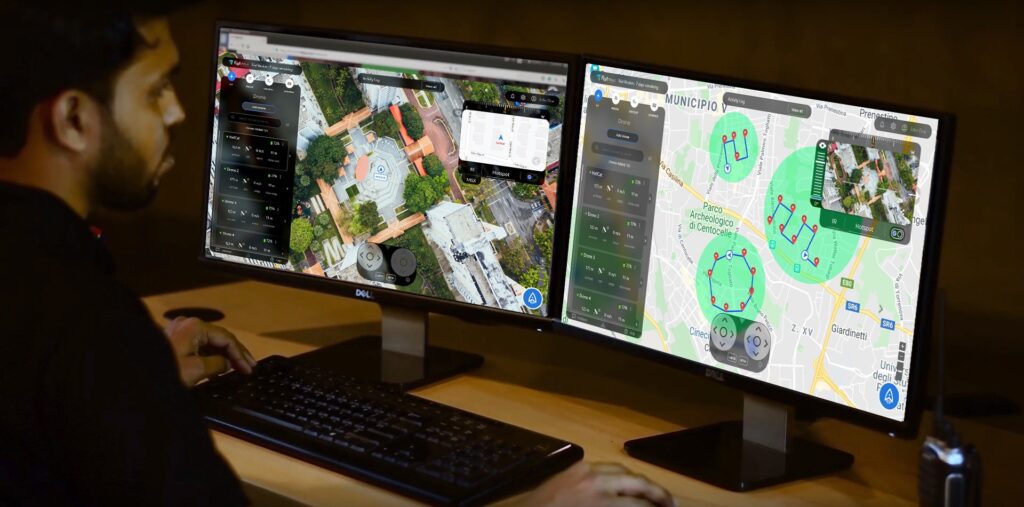 There are fleet management solution providers like FlytNow, Kittyhawk, DJI Flight Hub, etc. offering a cloud-based solution to manage a fleet of drones. Generally, they provide aweb-based dashboard that the drone program manager, and other stakeholders, can use to manage and scale their operations by:
Remotely controlling a fleet of drones over radio waves or a cellular network, which is crucial for BVLOS flights.
Live streaming video feed from each drone, which is useful when using for surveillance purposes.
Creating geofences to restrict the movement of the drones.
Integrating with UTM service providers like Airmap, DigitalSky, etc. so that BVLOS flights can be conducted without violating airspace norms.
Integrating with land-based hardware like docking stations and charging pads, to enable missions over long hours or even 24×7.
Onboard Drone Software: If the fleet management software is the heart of such systems, then the onboard software is akin to the brain. All drones are equipped with flight controllers that provide essential capabilities like point-to-point flight, hover, land, etc. However, to make drones truly intelligent, a companion computer (e.g., Nvidia Jetson Nano, DJI Manifold 2, Raspberry Pi 3B+/4) with an operating software has to be integrated with the controller, so that they can be controlled from the fleet management system, and the drones can send back telemetry & high-quality video feeds.
Ground-based Hardware: Managing a large number of drones in a fully autonomous fashion requires ground-based support in docking stations and charging pads. This allows the entire cycle from launch & operate to dock & charge to be automated. Most popular fleet management systems can be integrated with third-party charging pads and docking stations from leading providers such as Airscort, Skysense, WiBotic, etc.
UTM Integration: Outdoor commercial operations of drones (whether VLOS or EVLOS or BVLOS) must abide by airspace norms, a strict regulatory requirement. UTM service providers, such as Airmap, offer such airspace intelligence, which can be integrated as a third-party service into a fleet management system; for example, FlytNow supports integration with Airmap.
Payload: Drones can be equipped with a range of attachments (camera, sensors, sirens, lights, sprayers, etc.) depending on the nature of the operation. Selecting and integrating the right payload is essential for successful deployments, such as thermal cameras that provide video feeds to conduct night-time surveillance.
Where is drone fleet management used?
Drone fleet management has a variety of use cases – the four below can have a significant impact in terms of savings in time & costs, improvements in human safety, increase in worker productivity, and ease of scalability.
Security and Surveillance
One of the most common uses of commercial drones is for aerial security and surveillance. Drones, powered by a robust fleet management system, can perform automated patrols over residential, commercial and industrial premises.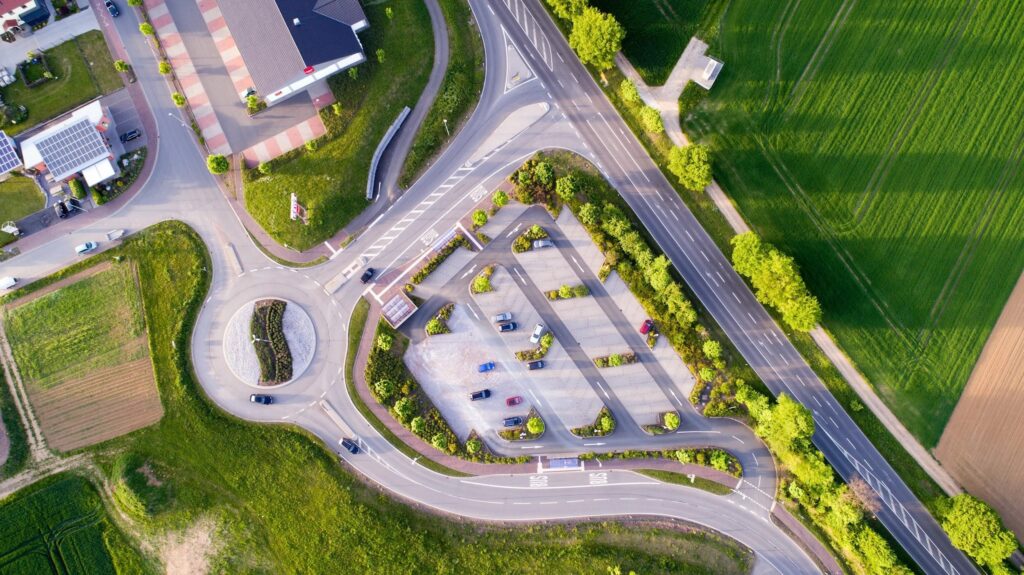 Multiple drones can cover large areas much faster than humans or fixed cameras and provide better situational awareness compared to traditional surveillance systems.
Drone Delivery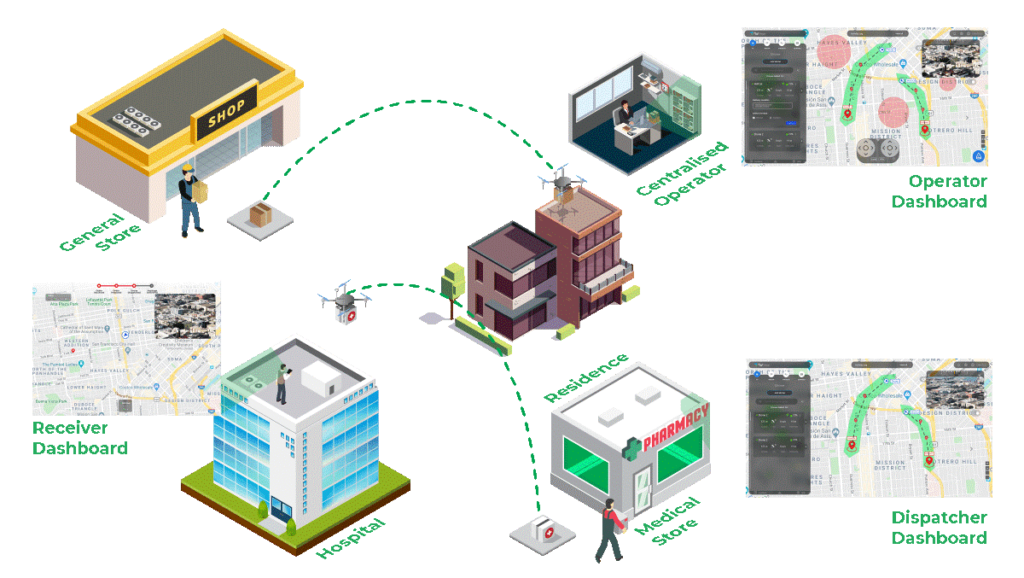 Drone delivery is a rapidly growing use-case for commercial drones. Such operations tend to be technically complex and have to overcome many regulatory challenges. Besides drones that are large and powerful enough to carry packages, a fleet management system is a crucial component of a successful drone delivery system.
Asset Inspection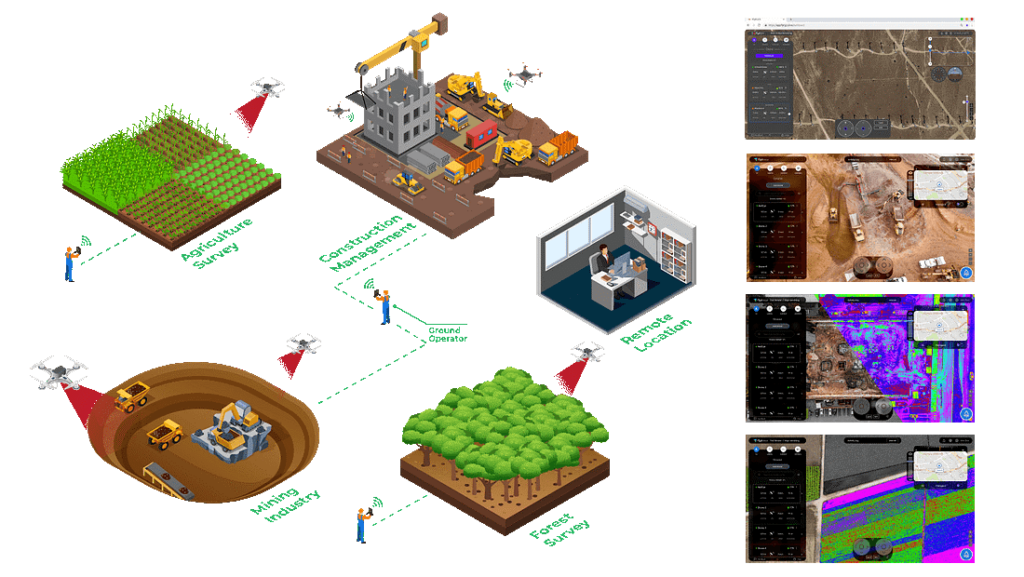 A fleet of drones is an effective tool to inspect structures that are hard to reach for humans but require periodic inspection and maintenance. Drones equipped with IR sensors are used to inspect high-value structures for damages, as part of regular and urgent maintenance in the following industries:
Construction
Oil and Gas Refineries & Pipelines
Telecommunication
Renewable Energy Generation
Power Distribution
Public Safety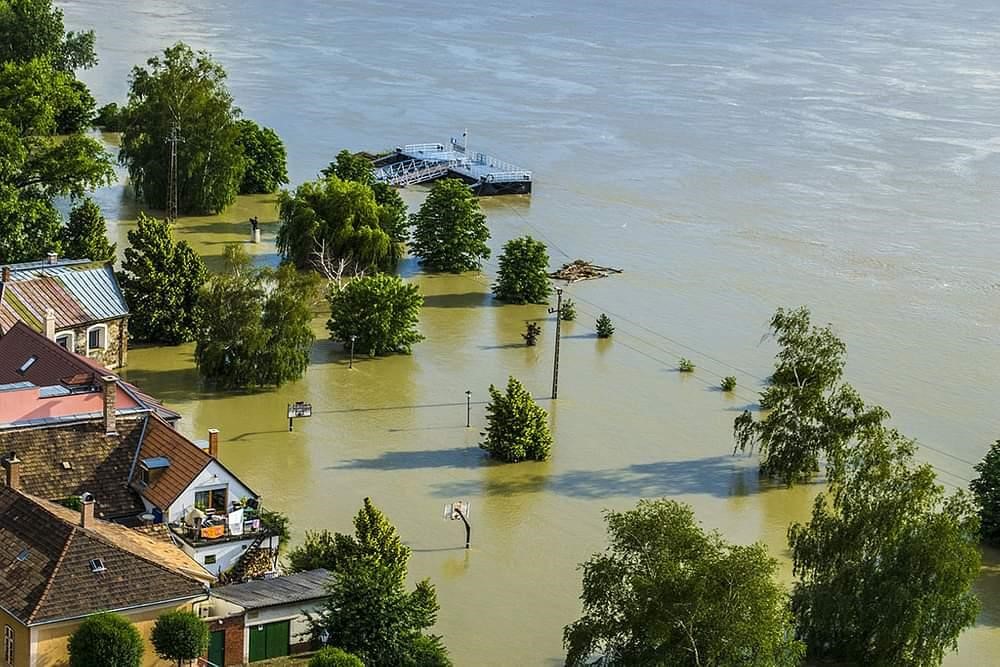 Drones are the perfect 'first responders' in the event of an emergency. They can reach the incident site much faster than humans and send high quality, low latency video feed to the command center. With aerial monitoring, emergency officials can better assess a situation before sending human responders and fire/rescue/security equipment.
The way forward
Managing a fleet of drones is an evolving, high-growth business need – it will play a crucial role in the automation and scaling of enterprise drone applications. With the right, reliable hardware and intelligent, easy-to-use software, drone fleet management can be made an integral part of operations across industries, use-cases, and geographies.