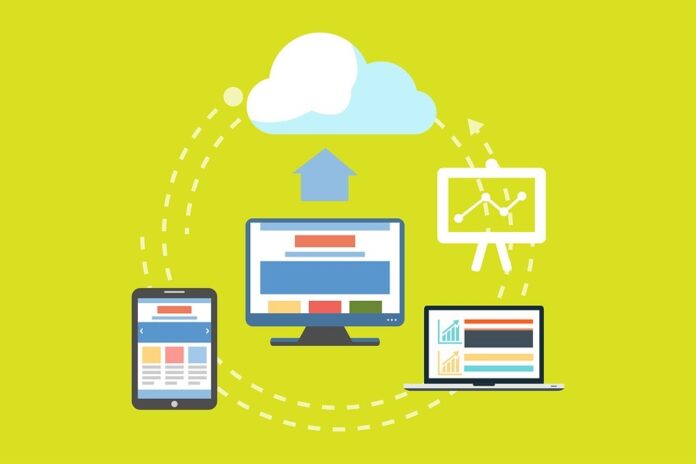 Data management and storage have come a long way. Take a minute to search for the evolution of data storage facilities over the years. Think about the days when organizations needed rooms to store files.
Then came hard disk drives, floppy disks, CD drives, and memory cards. We loved the technologies because, at that time, they were lifesavers. But anyone who's had to use some of these storage facilities knows how they can let you down.
A fire or flooding incident can damage the physical files. A scratch on the CD renders it useless. We will not even go into how much data you could store due to insufficient space allocation. And, to get the information to other people required physical movement from one location to another.
But now, cloud storage has changed everything. You get security, flexibility, and data centralization that makes sharing and collaboration easy. And it does not matter whether you're using it as an individual, small, medium, or big business.
Cloud hosting companies provide space to clients. You don't have to worry about installing or maintaining hardware because all these come from the service provider.
Our article explores some of the best end-to-end cloud storage solutions for small businesses. So which ones are they?
Microsoft is a front-runner in computer software and packages. Cloud-based Office 365 is quite popular. The office suite comprising packages like databases, spreadsheets, and word processing commands about 38% of the global market.
Amongst all the services of Microsoft is OneDrive. It is the file hosting service of Microsoft that allows users to store documents safely in the cloud.
OneDrive is one of the most popular cloud storage services today as Microsoft is a gateway to other helpful business tools. Microsoft serves as a one-stop shop for all applications used in businesses. This provides convenience, especially for small businesses which lack resources.
For example, most businesses use Excel and its features, such as the VLOOKUP formula. The VLOOKUP formula is popular with small business owners because it helps them navigate through big sets of company data.
The VLOOKUP formula makes it easier for organizations to look for a needle in a haystack of data. So, using this feature and storing the data through the same service provider such as Microsoft OneDrive is preferable.
Since OneDrive is a cloud-storage service, it also provides users with syncing, storage, and sharing functionalities.
Some of its additional features include:
Free sign up that comes with 15 GB storage
Integration with Windows. You can also use it on iOS, Android, and Mac.
Support for third-party apps
One drive for business pricing ranges from $5 per month for 1 TB storage.
Users also love the search capabilities. Artificial intelligence helps to organize files, projects, and folders, thus easier access.
Technical support is also outstanding and is available 24/7. Dealing with technology may not always be a breeze, so being offered customer support whenever needed is important.
The downside is offline access is mostly available on desktop applications. Existing integration options are also a bit limited.
What makes Google Drive so popular is that it is easy to use, beginner-friendly and intuitive. It allows for easy collaboration and has some excellent productivity features.
15 GB free storage. Do note the space is also for all other apps, including Drive, Gmail, and photos.
Secure vault for additional security of confidential business documents
Integration with third-party apps like Outlook, Google Chrome, and MS Office
Pricing ranges from $2 per user per month to $299.99, depending on the package. They offer a 30-day trial period when signing up for the paid packages.
Editing documents is easy on Google Drive. Users have access to slides, sheets, Google Docs, and other workspace apps that allow easy creation and collaboration among team members.
You can store any type of file and view them directly from the cloud. Paid packages come with additional benefits like sharing controls, 24/7 support, and advanced reporting. The Google One app allows for backing up data from your mobile device.
3. Dropbox
Many individuals use Dropbox to store files and pictures. But, even small business owners can benefit from what it has to offer.
The cloud-based facility is fantastic for sharing, syncing file storage, and backup. File sharing is possible, even with those who do not have an account.
Some features include:
The free basic plan with 2 GB storage
Microsoft 365, Zoom, and Slack integration
Business packages range from $16.58 per month for 3 TB storage. Users are offered a 30-day free trial period.
Centralized administration, monitoring, and audit records around user activities, controls, and sharing
Dedicated customer support for business users
Dropbox is easy to use and has fantastic security settings. You can also track and recover earlier versions of files when you need to. It can be a lifesaver if someone accidentally saved over existing work.
The remote wipe features allow you to remove files from PCs that others have compromised or lost.
Automatic syncing of the latest files is possible with the Smart Sync function. The downside to Dropbox is the lack of private key management and online editing features.
Mobile scanning is also not possible. Dropbox does not have the OCR (Optical Character Recognition) feature to identify missing text.
IDrive also makes it to our list of excellent cloud solutions for small businesses. It is affordable and offers excellent remote management features.
You can use it on mobile devices, network-attached storage or NAS, and PCs. The supported operating systems are Microsoft Windows, Mac, and iOS. Linux users must use scripting or a web console to enjoy what IDrive has to offer.
The cloud storage solution offers end-to-end encryption for your data. This makes it ideal for remote teams, distributed workers, or office use.
Some of the features include:
No limit on the number of devices it supports
A system that supports cloud versioning
Courier recovery and disk
File sharing and syncing features
Pricing – free signup that comes with 5 GB storage. Paid subscription starts at $5.79 for 5TB per month. The IDrive Team comes in at $99.50 paid annually. It supports 5 users/computers.
When you sign up to IDrive, you get a hybrid cloud and online storage and backup solution. The pricing is a strong selling point when you consider the features you get.
You may want to check out the selective sync feature. It allows you to exclude large files that may take up a lot of bandwidth and time.
The downside to IDrive is they do not offer a trial version. You may also want to improve your ransomware and anti-malware. This particular cloud storage solution is a bit weak in its offering when it comes to excellent security features. Microsoft 365 email is available as an integration, but only on the business plan.
Final thoughts
We have looked at 4 of the best cloud storage options available to small businesses. But that is not all; there are tons of other options. Such include Box and Amazon Web Services.
Determine your business needs and then go for what provides maximum value. There is no point in paying for packages you will not use.
Also, take the time to learn the fantastic features that may not be apparent upfront. We have hinted at VLOOKUP that you can use it on the cloud-based Office 365 Excel.
But do you also know that if you exhaust the 3 TB in the Dropbox Business plan, you can ask for more? And, the best part is you don't pay anything for the extra space allocation.
Articles such as this are an excellent resource to start the learning and research process. But, do read customer reviews as well. You get a lot of information that can help guide the solution you choose.