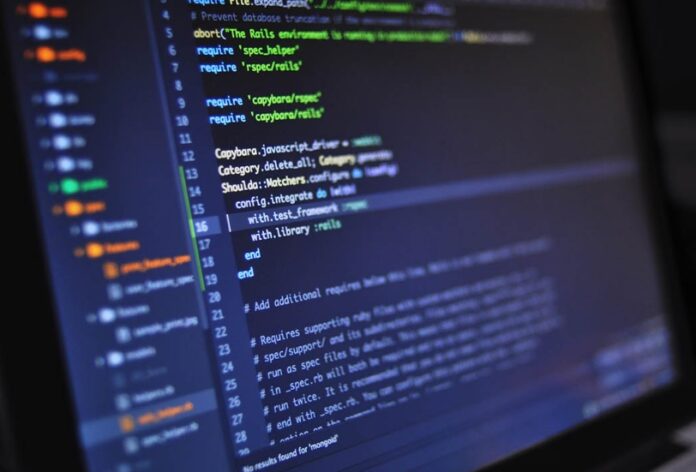 We are only scratching the surface of the huge upward curve in jobs and earning possibilities yet to come. Those who gain the required skills and qualifications now will be the forerunners of the future.
One of the underlying reasons for this impending boom is the increasing dependency of every industry on information technology. Be it healthcare, manufacturing, software, insurance, banking, automobiles, or space technology, and systems now run on software. Futuristic technologies such as IoT, machine learning, AI, and cloud also require people with software skills.
According to the Bureau of Labor Statistics (BLI), the demand for software engineers will grow 21% between 2018 and 2028, which is faster than the average demand in all other occupations put together.
Apart from software developers, companies also need testers, software maintenance engineers, cybersecurity professionals, database architects and developers, network engineers, and web developers. The possibilities are huge. However, the COVID-19 pandemic is making students skeptical about the future.
Is it possible to become a software engineer despite the pandemic? Let's take a look.
Impact of coronavirus on students and job market
Coronavirus pandemic has taken all of us by surprise, and uncertainty about the future is understandable. Especially since 27% of first-generation college students come from households with an income of $20,000 or less. Some of the ways it has impacted students are:
University campuses are shut because close proximity among students can spread the virus. The very foundation of the traditional campus ecosystem is impacted.
International students are forced to return. Students who live on the campus have had to go back home.
Students whose families may be struggling financially cannot afford to keep paying for the hostel facilities or labs if regular classes are not conducted.
Online studies have become a new normal, but many students and their families are new to this and may require regular technical support.
The pandemic has added to the emotional and mental stress among students, where many may or may not reach out for help.
The health and economic crisis have impacted the job market too:
The sudden slowdown in the economy and vacancies due to businesses cutting their costs.
Many businesses are running with limited operations and staff, thereby impacting the deliveries.
Tech conferences and recruitment fairs are canceled due to a ban on group gatherings and travel restrictions. For example, Apple has canceled its WWD conference. Facebook and Microsoft have also canceled developer meets. Many companies are switching to online events.
There is a disruption in supply chains due to other small businesses being temporarily shut.
The future is still strong for students and job market.
This is a time of great social and economic change, but the situation is better than it seems. The IT sector is still resilient to the impact of coronavirus. In fact, certain niche sectors, such as cybersecurity, continue to grow during the pandemic. The software companies are choosing to keep the talent on board!
"For students aspiring to be software engineers, there is no reason to panic."
It is a privilege to be a software engineer. They create new systems to solve people's problems and make their lives easier. Every industry, including critical ones such as healthcare, defense, banking, automobile, and insurance, depending on software engineers. In fact, many companies are even hiring.
The Greater Nashville Technology Council surveyed 195 member companies representing over 120,000 part-time and full-time employees. 86% of the companies haven't seen any change in the employee number. Actually, 31% are hiring new employees to gain a competitive edge. According to a survey by CareerExplorer, a platform to seek jobs, only 5% of software engineers have lost jobs as compared to 20% in all other industries. This is primarily because developer jobs can be done from anywhere.
To complement this trend, universities are aligning themselves with remote learning environments to help students continue their studies despite the pandemic. Universities are using online course management systems such as Canvas that allow professors to post grades and assignments online. Software such as MS Teams and Zoom are being used to conduct online classes. With no dearth of high-speed internet, this is easily possible.
The faculty and support staff are helping students adjust to the new ways of learning online where the classes run as per a schedule just like they do on campus:
Universities have already switched to an online learning model, while also conducting remote-learning boot camps.
Institutions are offering a stipend to students for internet access and laptop rental or purchase in case they don't have one. They are even purchasing laptops and Wi-Fi hotspots in bulk and giving them to the students on an affordable loan.
Internet and telephone service providers across the US have signed the FCC Keep Americans Connected Pledge and are providing data services with no upper cap to help online learning.
Universities are connecting students who are struggling with lower income and availability of house and food to social service organizations that can help in social, emotional, and human needs.
Campuses are partnering with mental health professionals for tele-counseling services for their students and faculty.
Create forums where the faculty can share best practices for online teaching and help improve the overall quality of learning.
Universities are investing in preventing any cyber-attacks and ensuring security and data privacy during online classes.
Provide adequate cloud storage for recorded lectures and assignments.
Professional associations in software engineering: Additionally, students can be a part of associations that help further the learning process. IEEE Computer Society, Association of Software Professionals (ASP), and Association for Computer Machinery (ACM) give students access to online discussion boards and forums for special interest groups in the software engineering industry.
Skills required to become a software engineer
Apart from the technical qualification, software engineers also need the following skills:
Problem-solving and logical thinking ability
Skills to work in small or large cross-functional teams
Excellent verbal and written communication skills
Ability to work on a pre-defined schedule and sticking to the timelines
Continuous learning in new technologies
Educational qualification to become a software engineer
For beginner level opportunities in software engineering, it is essential to set yourself on the right career path. An Associate in Science Degree in Software Engineering and Web Development can help you gain hands-on experience in programming, software applications, network management, and administration. High-tech computer labs help you work on programming languages such as Python, JavaScript, ASP.NET and PHP, and data analytics languages such as PowerBI and Tableau.
Once you complete the basic level, you can either go for industry experience or opt for an advanced Bachelor's Degree Program in Software Engineering from the New England Institute of Technology. This program builds upon the associate degree and gives you exposure to object-oriented programming languages, database design, development, and implementation.
Network and cybersecurity have gained much importance during Covid-19 and will continue to garner popularity in the future due to remote working models. An Associate Degree Program in Cybersecurity and Network Engineering can help students apply theory to real-life cyber incidents and issues. Students will be prepared to take Microsoft MCP, Microsoft Technology Associate (MTA) Security Fundamentals, CCNA Cyber Ops, and the CompTIA A+ exams.
Career prospects for software engineers
As we mentioned before, the career prospects in software engineering are on the rise despite the pandemic. The IT sector has proven to be more resilient as compared to other jobs. Therefore, there continues to be an upward demand in software engineering courses and jobs alike.
An associate degree in software engineering can help students apply for jobs such as:
Software developer
Computer programmer
Computer and information systems manager
Programmers help create the software. Developers, on the other hand, help with software designing too. Although in the real work environment, both roles tend to overlap.
Advanced bachelor's degree courses in software engineering can help students apply for jobs such as:
System developer
Analyst
Programmer
Database specialist
Software engineer
Web programmer, planner, and developer
Specialist programmers and developers have a very focused work area where they work on software programming, testing, and maintenance to ensure the software runs smoothly. They could be working on specialist web development languages such as PHP, JavaScript or ASP.NET, or other programming languages such as Python, C++, C, or MySQL.
For students who wish to specialize in cybersecurity and networking, the following opportunities are available –
Computer network architects
Network and computer systems administrator
Computer systems analyst
Students can further pursue a master's degree in software engineering or a bachelor's degree in cybersecurity and network engineering. They can also specialize in AI, IoT, and machine learning, which will significantly increase their career prospects and market value.
Conclusion
Even though the coronavirus infections are on the rise with no sign of a vaccine visible, there is no reason to worry. As we have seen, universities have already adapted to online learning and updated the course material accordingly so that students can continue learning without interruption.
Sooner or later, we will have a vaccine, but the new normal of online learning is here to stay, possibly in tandem with face-to-face campus classes in the future. We will continue to grow to be able to meet the 21% rise in demand for software engineers by 2026.
Author Bio: Carrie Weisman is an experienced journalist and content creator. She has worked across different business verticals and specializes in creating well-researched, in-depth articles for Fortune 5000 companies.