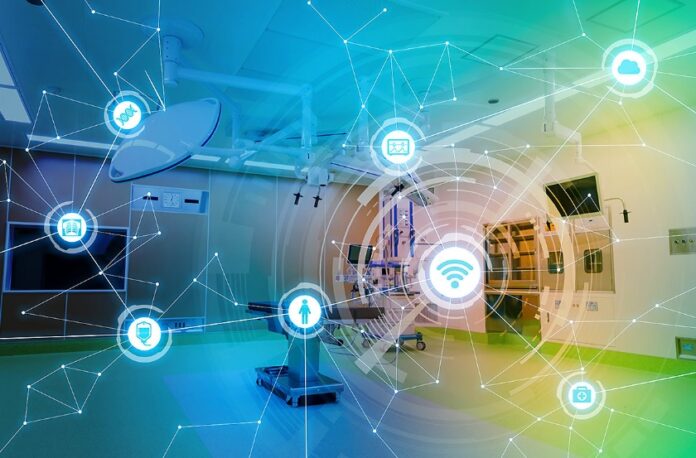 According to estimates, the medical device industry will grow steadily, with global annual sales rising by more than 5% per year to nearly US$800 billion by 2030.
As lifestyle diseases become more common and economic development unlocks enormous potential in emerging markets, particularly China and India, these projections reflect increasing demand for innovative new devices (like wearables) and services (like health data).
In a few years, the competitive landscape for medical devices is poised to look completely different from today, thanks to new and non-traditional entrants, disruptive technologies, and players with global ambitions emerging from high-growth markets.
With exciting new developments emerging at a previously unimagined pace, technology has the potential to both propel and disrupt the medical device industry. In the coming decade, the following five technologies will help embed intelligence into the portfolio and hence be widely adopted by winning companies: wearables, smart device apps, IoT, cloud-based data and analytics, and blockchain.
The following are some of the many exciting ways in which technology impacts the medical devices sector.
1. Innovative surgical interventions such as autonomous surgical robots and intelligent balloon catheters will improve the outcomes of complex surgeries and open the door to new types of minimally invasive procedures. Given its strong orthopedics focus, Stryker has made significant investments in this area. With its Mako robot system, the company launched a robotic-arm assisted total knee arthroplasty application in March 2017. The technology is the first of its kind for total knee replacement and was approved by the FDA in 2015. It is now available for use in the United States.
2. DNA, nanobots, and Artificial Intelligence (AI) will be used in innovative diagnosis and imaging to speed up diagnosis, imaging, and, most importantly, subsequent care decisions. Some of the newcomers will be at the forefront of integrating artificial intelligence into healthcare delivery. Google is already experimenting with deep learning, an AI branch, to recognize patterns in many digital representations of images to detect cancer signs in breast cancer biopsies. Although the technology is still in its early stages of development, it can have a significant impact on the imaging industry.
3. Drug delivery and patient monitoring will personalize and minimize the invasiveness of drug delivery through devices like bio stamps and smart inhalers. Several pharmaceutical and technology companies are working on connected inhalers at the moment. These smart devices will send medication reminders to patients (improving adherence) and transmit data to their doctors, allowing for more personalized and proactive care. Novartis has teamed up with Qualcomm Life to create the next generation Breezhaler, an internet-connected inhaler that sends data to a cloud-based big data analytics platform that healthcare providers can use to treat patients with chronic obstructive pulmonary disease (COPD). Following manufacturing, testing, and regulatory approval, the Breezhaler will be released in 2019.
4. Assistive care and therapy services – like the biohybrid kidney – will minimize the need for certain services (e.g., dialysis) and reduce many of the patient's risks associated with today's systems. The first prototype of an artificial implantable kidney the size of a coffee cup has been developed by researchers at the University of California. It contains silicon nanotechnology-based microchip filters and living kidney cells powered by the patient's own heart, ensuring that there is no risk of organ rejection.
New technologies do not only produce efficiency, savings, and better outcomes for providers and patients; they also help medical device companies play a wider role in the care journey through improved prevention, diagnosis, treatment, and care.
Over the coming decade, we expect the care journey for most medical device categories to be fundamentally altered by introducing numerous innovations. Treatment protocols will significantly evolve, enabled by advances in 3D printing and Augmented/Virtual Reality, and the launch of several 'smart' devices. Developments in areas such as AI will result in improved diagnosis and care options, driving down healthcare costs. Ultimately, as time spent in the hospital is reduced, the focus will shift to preventative technologies – an area with exciting promise for the future.
Top innovative medical device technologies
Autonomous surgical robots
3D printed surgical planning models and instruments
Augmented reality assisted surgeries
Intelligent balloon catheters
Photorefractive intrastromal cross-linking
Thread-based diagnostic devices
DNA nanobots
Eye imaging visual systems
Miniature retinal scanners
Biostamps
Smart inhalers
Nanodiamond based drug delivery systems
Contact lens-eyeglass combination
Leadless pacemakers
Neuroprosthetics
Bio-hybrid kidneys
Deep brain stimulation
Ultrasound therapy
Implantable bionic lenses/Advanced bionic eyes
Smart contact lenses
Virtual reality devices