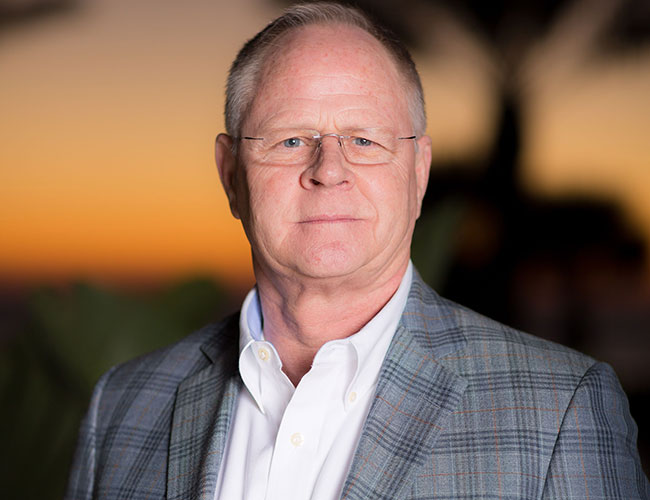 While the Outdoor Power Equipment Institute (OPEI) is all set to release the first-ever standard for robotic, battery-powered, electrical lawn mowers, its President and CEO Kris Kiser has agreed to give us an interview and talk about how the new standards will play an important role in everyday life, ensuring that the consumers get the best robotic mowers in the market.
Kris is an attorney and Managing Partner of GIE+EXPO, the industry's annual international trade show. Prior to joining OPEI, an international trade association representing the manufacturers of outdoor power equipment, small engines, utility vehicles, golf cars, and personal transport vehicles, Kris served for 15 years in two major, Washington, DC trade associations representing automakers and the forest products industry.
He was Vice President, State, and International Affairs for the Alliance of Automobile Manufacturers and Vice President, Governmental Affairs for the American Forest & Paper Association.
Before joining the private sector, he spent a decade as a staffer in the United States Senate and House of Representatives as a special assistant to noted international affairs expert Congressman Lee Hamilton. Hamilton served as Chairman of the Foreign Relations, Intelligence, and Joint Economic Committees during his tenure as well as Co-Chair of the 911 Commission and the Iran-Contra investigation.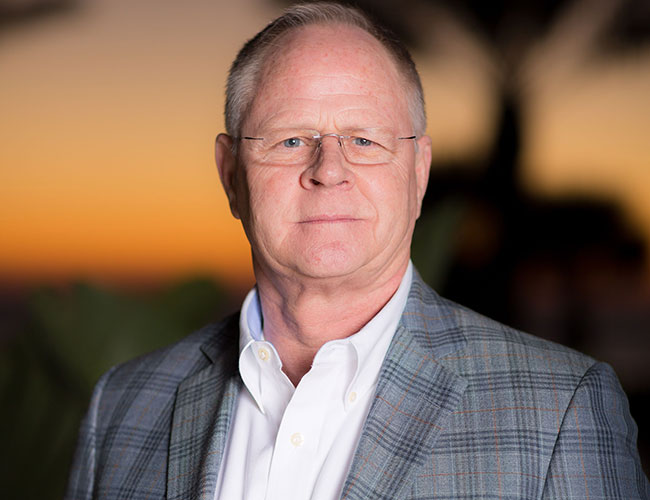 You can read the complete interview below:
1. Can you give us a quick overview of the reasons why the American National Standards Institute (ANSI) is now releasing the first-ever standard for robotic, battery-powered, electrical lawn mowers?
The typical consumer probably doesn't realize that safety standards impact the hundreds of products they use every day — from toasters to outdoor power equipment. Standards keep products working safe by setting a benchmark for the product. Manufacturers have been meeting the global IEC and CENELEC standards (the European system for technical standardization) for robotic lawnmowers for years. The ANSI/OPEI publication incorporates both the first and second editions (pending 2020 release) of the IEC standard to ensure alignment of the latest global modifications.
2. The global robotic mower market is expected to see impressive double-digit growth in the coming years and today's customers are looking for next generation of mowers driven by improved safety and environment-friendly features, such as low noise emission, low air pollution, solar power, autonomous, anti-theft system, GPS, etc. What is the impact of the new standard in the current market?
When the new standard is issued, it opens the door for manufacturers to offer more products, innovations, and more choices for the consumer.
3. The outdoor power equipment industry continues to innovate and improve products, but safety is a common concern. Not all products meet the same stringent safety levels, and apparently, guidelines for safety and performance vary by region. How do we address this?
Safety has and always will be the utmost concern for our members. OPEI is recognized by ANSI as a Standard Development Organization for outdoor power equipment standards and will continue to advocate for safe products.
4. What are the new trends and technologies that play a major role in the industry right now?
Consumers have more choices in their outdoor power equipment today more than ever before – from "smart" technologies to various power sources. They can choose the best equipment to fit their abilities and the job at hand, powered by a wide array of sources. We are seeing major innovations around the battery and electric equipment, propane, solar, hybrids, and more efficient gasoline-powered equipment. It's a very exciting time to be in this industry.
5. Tell us about the Outdoor Power Equipment Institute (OPEI), its mission and contributions.
The Outdoor Power Equipment Institute (OPEI) is an international trade association representing power equipment, small engine, utility vehicle, golf car, and personal transport vehicle manufacturers and suppliers.
OPEI is the advocacy voice of the industry, and a recognized Standards Development Organization for the American National Standards Institute (ANSI) and active internationally through the International Standards Organization (ISO) and the International Electrotechnical Commission (IEC) in the development of safety and performance standards.
OPEI is managing partner of GIE+EXPO, the industry's annual international trade show, and the creative force behind the environmental education program, TurfMutt.com. OPEI-Canada represents members on a host of issues, including recycling, emissions and other regulatory developments across the Canadian provinces.
6. OPEI plays a big role in GIE+EXPO, the largest showcase of outdoor power equipment technology and software in the country. What is special about this year's trade show?
GIE+EXPO, which takes place at the Kentucky Exposition Center October 16 to 18, is the leading industry trade show for landscape contracting, outdoor power equipment and hardscaping professionals and retailers, and the newest and most advanced solutions in equipment and technology will be on display, including low-noise zero-emission products, battery, and electric powered products, robotic mowers, and more. The show's twenty-acre demonstration area features over 1,000 indoor and outdoor demonstrations where attendees can get their hands on new equipment and even try out most of it.
This year, there also will be professional tree climbing arborists and climbing instruction sessions. Arboriculture is a traditionally male-dominated profession, but women are making huge strides, and the women in the arboriculture program will be there to demonstrate tree climbing skills and techniques by scaling a fifty-foot, live tree on-site in Freedom Hall.
GIE+EXPO and OPEI also co-host its annual, national dog adoption event, Lucky's Mutt Madness, where dozens of dogs from the Kentucky Humane Society will be available for adoption. Thousands of show attendees drive to GIE+EXPO, making it possible for many to take home a dog in need of a forever home.