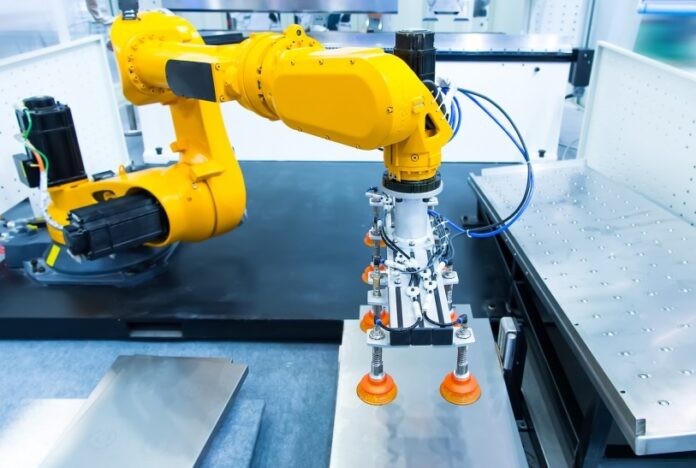 Robotics as a service (RaaS) is a new and innovative business model that robot vendors are beginning to invest in by offering a pay-as-you-go subscription model for their hardware and software solutions.
Similar to the Software as a Service (SaaS) model, RaaS, or robot rentals, leads to a win-win for both customers and suppliers since it makes it increasingly viable and affordable to consume smart automation capabilities.
The RaaS business model makes it easy for customers to set up and deploy robots very quickly. After the initial deployment, they can also easily scale to meet production demands.
With a properly defined service-level agreement (SLA), a contract between a service provider and a customer, that defines the level of service expected by the end-customer, the business relationship with a supplier can effectively reduce the time to acquire and deploy any robotic solution.
From a financial perspective, RaaS requires only a minimal startup investment (including installation or integration costs) and an ongoing SLA commitment. Although a RaaS solution will cost more in the long term, the costs will be more predictable and scale with elastic production needs.
RaaS brings many advantages for both the buyer and the vendor in their "as-a-service" business relationship.
For the customer, there is no requirement for large capital investment at the beginning of the deployment. In RaaS, a solution is offered as a service and paid for as the service is consumed on the basis of the vendor's key performance indicators (KPIs). This service can be either scaled up or down to deliver against elastic production requirements.
Because the vendors own the equipment, it is incentivized to maintain the equipment in prime working order and optimize its operation. In RaaS, vendors bear all of the burdens of replacing and repairing the equipment if it fails. Therefore, they get more inclined to design and build a much better and robust solution than that you might get in a capital equipment deal.
Besides, you'll get a higher-quality system and more uptime since the vendor is actively maintaining and upgrading the equipment to meet SLAs. RaaS allows remote monitoring and remote support of the deployed system, which lets the vendor track and be alerted to any performance problems to troubleshoot and repair systems and meet SLAs.
In case a particular robot does not suit your need, you can return or even swap it out without liquidating a capital asset. You can swap out equipment if you need a larger robot for greater payload or different end effectors for a collaborative robot arm.
In RaaS, the supplier is no longer isolated from the customer support relationship. Every customer incident provides the supplier with valuable performance data and continually improves its products and services. This triggers much faster innovation because the vendor has direct feedback on product and software changes.
Here, we summarize some of the potential benefits of RaaS for the customer/buyer, suppliers, and manufacturers.
Simplified return on investment (ROI) criteria
Ability to scale and meet an elastic production demand, i.e., pay for what you use.
Deployment of robots requires less capital upfront
More predictable cost model, with less risk than capital expenditure.
Higher-quality equipment
More flexibility in how you acquire robots.
More intimate vendor support
Ongoing software upgrades and support
Shortened product sales cycle
Better sales funnel visibility
Higher-touch support interaction
More precise innovation cycles