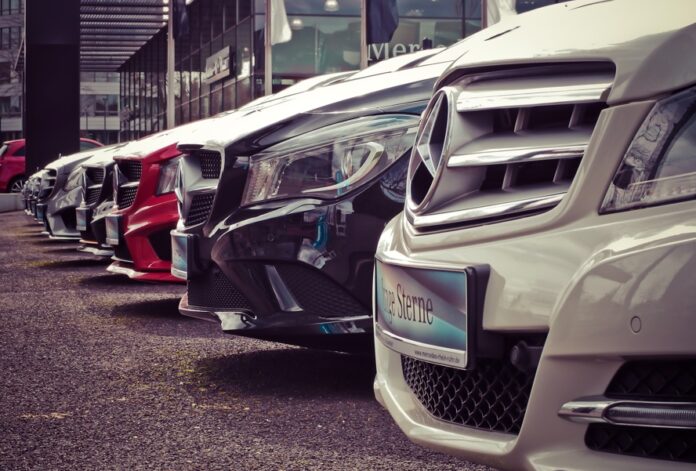 The world of vehicles is growing quicker than ever, and every notable manufacturer is doing all in their power to entice potential customers. Because of this, there are a lot of options, which can make buyers feel confused.
This post is for those interested in purchasing a vehicle at an online auction for repo cars and those feeling overwhelmed by the sheer number of possibilities available.
Repo cars are vehicles that have gone into default and are confiscated by banks or lenders. To recover some losses, these institutions sell off the seized vehicles for much less than retail value through auctions.
Continue reading as we provide a list of the top five repo cars you should search for at SCA Car Auctions.
1. Lexus LS
The Lexus LS is a comprehensive luxury car that symbolizes all a fanatic could desire. It is the pinnacle of luxury performance.
The Lexus LS is now in its fifth generation, and it is a fantastic choice for individuals who want nothing but the finest for their vehicle.
2. Honda Accord
The Honda Accord is undoubtedly one of the most well-liked midsize family sedans in the United States.
It is an excellent choice for customers seeking a vehicle that satisfies all their requirements in terms of performance, safety, fashionable appearance, and reasonable price.
When buying a car at an auction in the United States, you should keep an eye out for the Honda Accord: it has a lengthy list of cutting-edge features that are considered among the best in the industry.
3. Genesis GV80
The GV80, the brand's first sport utility vehicle (SUV), was the company's first try in the extremely competitive segment of sport utility vehicles. It didn't take the GV80 very long to carve out a niche in the market.
People who want the best performance and luxury should go for the full-size luxury SUV because of its daring look, soft leather-lined cabin, and innovative features.
People looking for the ideal combination of high performance and luxurious comfort should choose this option.
4. Toyota RAV4
Suppose you are looking for a small SUV that still appeals to families. In that case, the Toyota RAV4, recognized for having cutting-edge technology, great fuel efficiency, and a smooth ride, is a good alternative for you to consider.
Due to more and more people purchasing one of these automobiles, you shouldn't have any problem finding a RAV4 at any salvage auto auction.
5. Ford F-150
The Ford F-150 is so well-known that there is no need for an introduction. Since its first year on the market in 1975, the Ford F-150 has maintained its position as the unchallenged market leader.
Throughout its history, which spans more than four decades, it has consistently outperformed many of its competitors.
If you want a dependable workhorse, consider buying a Ford F-150.
How to Approach Purchasing a Repo Vehicle
Finding the right automobile or auction site is only half the battle because not every repossessed car is worth buying, and not all can be found online.
Take these necessary precautions to ensure your satisfaction with your new vehicle:
When you want to buy a car at an auction, it is in your best interest to find out in advance what kinds of automobiles will be up for sale there.
By proceeding in this manner, you will have the chance to research the cars for sale.
For instance, if you have the vehicle identification number (VIN) for the automobile in question, you can run a report on the automobile's history and find out a wide variety of valuable information.
Perform a thorough examination of the vehicle. Some auction houses won't allow you to test drive the repossessed vehicle before you buy it, but some will. Remember that salvage title vehicles cannot be legally taken out on the road and will have to be repaired and given a rebuilt title before driving it on a public street or highway.
You should also consider having a mobile mechanic come along with you, so they can comprehensively examine the vehicle.
Wrapping Up
In conclusion, repossessed cars are a great way to get a great deal on a car.
At public auctions, you may find incredible automobiles that are economical, dependable, and in excellent shape.
It is highly recommended that you look into repossessed automobiles.
Auto fans are living in exciting times because internet salvage auto auctions now make it possible for them to purchase their dream automobiles at affordable, unfathomably lower prices than in the past.