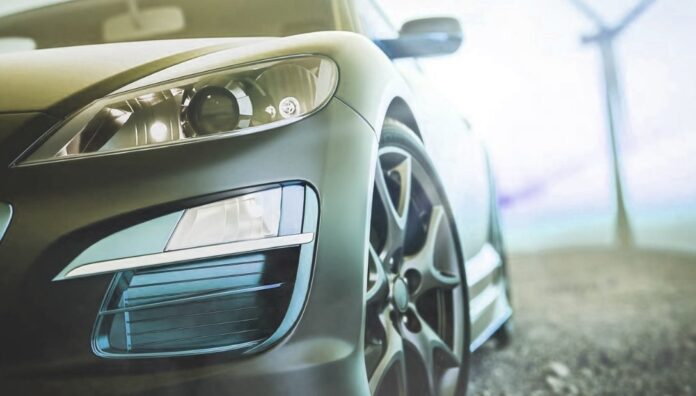 The automotive industry is one of the pioneers in implementing Industry 4.0, which has expanded the possibilities of digital transformation and increased its importance to original equipment manufacturers (OEMs), suppliers, dealers, captive finance organizations, and others working in the mobility ecosystem.
By harnessing the power of combined and connected digital and physical technologies—artificial intelligence, the Internet of Things, additive manufacturing, robotics, cloud computing, and others—companies throughout the value chain are becoming more flexible, efficient, and responsive, and reshaping how they operate their businesses, engage customers, and deliver products and services.
Automotive companies must overcome short-term obstacles and adopt an integrated organizational strategy for technology and innovation if they want to stay competitive in the Industry 4.0 ecosystem. Automotive businesses will probably need to use various cutting-edge technologies if they want to succeed in the innovation era.
This post will explore the major innovations and trends in the automotive industry.
1. Connected cars
Vehicles connected to mobile networks and offering various mobility services are called connected cars. It is a vehicle that uses onboard sensors and internet connectivity to optimize its operation, maintenance, and passenger comfort. While the overall cost of owning a vehicle for consumers may remain stable, it is predicted that the dramatic increase in vehicle connectivity will cause the global market value for connectivity components and services to increase to €170 billion by 2020 from €30 billion at present. Over 400 million connected cars are anticipated to be on the road worldwide by 2030, up from the 23 million reported in 2013. This sharp acceleration brought on by connectivity has the potential to fundamentally change the market environment. In light of the shifting market, nearly 25% of consumers in Brazil, China, Germany, and the United States already prioritize connectivity over attributes like engine power and fuel efficiency.
Given the regional variations and concerns about digital privacy and safety, accepting such cars in numerous other places is still difficult. Additionally, buyers of new cars are reluctant to spend extra money on connectivity features. The idea has already been incorporated into the systems of numerous industries. For instance, insurance costs are based on your driving style, or distance traveled (pay as you go) (Pay How You Drive). Drivers are informed and warned in real-time by smartwatches about the operation of the vehicle, traffic, the driver's biometric conditions, etc. GPS takes into account alerts and data from drivers, traffic, and infrastructure in real time. The app geolocates the nearest parking space, provides information on parking fees, etc.
2. Automated driving
The term that best describes the endpoint of the trend line in the technology sector is probably autonomy. An increasing amount of real-time decision-making is being automated. Considering that the auto industry is not an exception, autonomous driving is only a logical next step.
Autonomous vehicles are ones in which the steering, acceleration, and braking are all controlled without the direct involvement of the driver. Since autonomous vehicles operate in self-driving mode, the driver is not required to pay constant attention to the road. Radar, GPS, odometry, and computer vision are a few technologies autonomous vehicles use to detect their surroundings. Fully autonomous vehicles are currently undergoing road tests, and the market for autonomous vehicles is anticipated to reach US$ 42 billion by 2025. Autonomous driving technology features such as auto-braking, automatic parking, and adaptive cruise control are already present in cars.
3. Product lifecycle management (PLM)
The process of managing a product's entire lifecycle, from conception through engineering design and manufacture to service and disposal of manufactured goods, is known as product lifecycle management (PLM). It unifies people, data, processes, and business systems and gives businesses and their extended enterprises a foundation of product information. Breaking down the barriers between engineering, manufacturing, sales and marketing, service, and support has been a goal of PLM.
PLM will reach a higher level of integration and complexity thanks to Industry 4.0. Due to the following requirements, it will be a gradual process:
New, more impromptu, and adaptable collaboration networks.
Solutions that are quickly scalable and rely on user-centric, on-demand collaboration rather than document-centric data exchanges.
Management of IP and transparency.
Replacing all legacy solutions that are not integrated with new technology solutions that take advantage of consumer IT innovations, technologies, and industry- and organization-wide learning.
The big idea is that it might enable businesses to involve consumers more deeply in the production process and respond more quickly to shifting market demands. Another feature of the ideal factory is an automated production process that responds autonomously to adjustments or flaws and takes the necessary action. System engineering, production IT, and business systems will be elevated due to leveraging the advantages of a more tightly integrated product lifecycle management for business purposes.
4. Cyber-physical production systems (CPPSs)
Systems for integrating production, sustainability, and customer satisfaction on a large scale that serves as the foundation for intelligent network systems and processes are known as "cyber-physical production systems."
We have just entered the fourth stage, which the CPPS indicates. Industry 4.0 is made possible by the Internet of Things (IoT), built on top of cyber-physical systems and the Internet of Services. They are "enabling technologies," which enable numerous cutting-edge processes and applications as the lines between the physical and virtual worlds blur. A new realm of system functionality is produced by integrating high-performance software-based embedded systems and specialized user interfaces into digital networks.
As ground-breaking new applications, services, and value chains become feasible, cyber-physical systems are anticipated to represent a paradigm shift from current business and market models. These new value chain models may also transform other industry sectors, such as the automotive sector, the energy economy, and production technology.
5. 3D printing, computer-aided engineering, and prototypes
Creating a three-dimensional object using successive layers of material formed under computer control is known as 3D printing or additive manufacturing (AM). The design cycle, replacement parts for customer service, and even customer co-design of their vehicles could all be significantly impacted by 3D printing technology. A whole vehicle can now be printed from scratch in 44 hours, as opposed to just a few car parts being printed with 3D technology in the past. The automotive industry envisions a future in which a customer can order a new car online, have it customized to their preferences, and have it delivered to their home in less than two days.
Additive manufacturing makes it possible to produce individual parts continuously in factories, preventing losses that would otherwise occur during regular production. Another factor to consider is speed, as a quicker process results in more design and development continuity.
With 3D printing, the possibilities are much greater in terms of design flexibility. Automakers can create more specialized features like lightweight lattice structures, more elaborate geometries, parts made of more than two materials, hollowed-out structures with electrical wiring running through them, etc. As a result, auto dealers can provide a wider range of options to a constantly expanding customer base. A 3D technique uses significantly less material because nothing necessary is produced. To construct 3D cars, the automotive industry uses recyclable materials with low fuel emission rates. The carbon footprint of 3D-printed cars is anticipated to be extremely low, and the manufacturing process uses significantly less electricity than conventional methods. Without a doubt, this sector of the economy needs time to develop. But it's not difficult to imagine that 3D printing should become widely available very soon, given how quickly technology develops.
6. Seamless mobile device connected via Wi-Fi
The use of smartphone applications to track vehicle performance, perform diagnostics, check location and mileage, and even monitor fuel consumption is soon anticipated to become commonplace. Additionally, software updates and new features will be streamed directly to the vehicle via Wi-Fi connectivity. 5G Wi-Fi is one factor driving the adoption of Wi-Fi in connected vehicles. Using the newest 802.11ac standard, 5G Wi-Fi lets users quickly sync and stream content from mobile devices to the in-car infotainment system and rear-seat displays inside automobiles. LTE telematics or a hotspot connection allows high-speed Internet and cloud connectivity.
7. Near field communication (NFC)
Near-field communication (NFC) is an RFID-based technology that allows for secure data transmission between devices close to one another. Typically, it is connected to contactless or mobile payments. But more recently, it has gained popularity in the auto sector. One example of how it can be used is to make it simpler to pair the car and a mobile device, like a smartphone or tablet. Another potential NFC-based application is a digital key that could be synced with the car by simply tapping it against a built-in sensor inside the car. And this is just the start. Continental, a supplier of automotive components, is currently testing NFC on electric rental cars. By using an NFC-enabled smartphone and an NFC reader mounted to the windshield, this application makes it simple to exchange user profiles, authentication credentials, and vehicle/diagnostic data. The reader starts the engine after confirming authorized access. Users can choose a rental car, reserve a spot at a charging station, and find their car using a mobile application. Thus, it is anticipated that automakers will largely adopt NFC technology.
8. Integrated GNSS
The Global Navigation Satellite System (GNSS driver)'s assistance features have long been available to drivers via smartphones. The security device that aids in the recovery of stolen vehicles by police is powered by GNSS technology. However, standalone GNSS devices are now providing a whole new range of features for the automotive after-market, which is advantageous to the customers. These features include integrated real-time traffic routing options, audible text-to-speech driving directions, and location-based point-of-interest searches. Recent research from the Virginia Tech Transportation Institute found that GNSS navigator users were less anxious, felt safer, were in greater control of their cars, was more alert, and traveled more quickly.
9. Automotive Ethernet
Automotive Ethernet, which promises to provide high bandwidth in-car connectivity at reasonable rates and with lighter cabling than other more conventional connectivity methods, has recently surpassed Ethernet in popularity. Due to these advantages, it is particularly appealing to deploy high-end infotainment features and capabilities in a much wider range of vehicles than just the luxury class, such as surround-view parking, a rearview camera, and lane departure warning. Security is a different area in which automotive Ethernet might be very important. The need for strong network security will increase as more connected cars are on the road. Network security tools like device/message authentication and message encryption can all be used to help protect the car from malicious attacks and the installation of any non-service-approved devices by utilizing Automotive Ethernet as the vehicle's network backbone.
A new era of manufacturing intelligence and analytics is being made possible by Industry 4.0, focusing on the complete digitization of all physical assets and integration into digital ecosystems with value chain partners using a wide range of technologies globally.