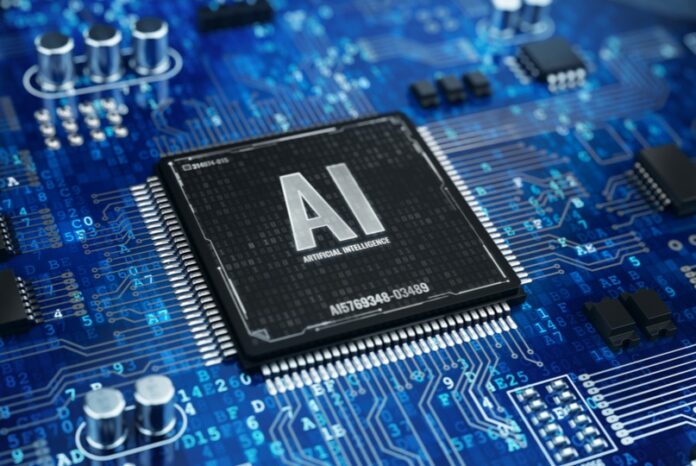 With technological innovations and evolving customer expectations in changing competitor landscapes, the insurance industry has been undergoing rapid changes in recent years.
Among all new developments, one technology stands out as particularly promising for insurers – artificial intelligence (AI) that reshapes the industry's data-hungry and mostly standardized processes and the resource-intensive handling of their customer relationships.
95 percent of insurance executives believe that the technological advancements in artificial intelligence like speech/voice recognition, text analytics, NLP, sentiment detection, pattern/anomaly detection, recommendation engine, automatic decision management, and biometrics have a disruptive role in the insurance industry and they intend to start or continue investing in AI capabilities in the future.
Unfortunately, the insurance industry is lagging behind tapping into AI's potential compared to other sectors such as life sciences, retail, and manufacturing. Still, insurers' recent efforts to implement AI applications prove to bring about top to bottom improvements in automating labor-intensive, repetitive tasks in claims handling processes, increasing customer satisfaction, and significantly reducing response time.
This post summarizes some of the potential AI use cases in the insurance value chain.
Product development
Scan and structure existing policies and product descriptions to develop future products faster and more efficiently.
Derive patterns for new products based on customer feedback analysis to create more targeted products.
Analyze customer buying behavior based on sales data following product recommendations to improve offerings.
Use feedback data based on customer conversations with a virtual service agent to improve future products.
Identify customer pain points with products through speech analytics of feedback to improve future products.
Analyze customer emotions and reactions based on customer interview videos to test a new product.
Generate new policy descriptions for new products based on past documents to increase operations efficiency.
Claims management
Generate structured data sets based on claims reports to process claims faster.
Validate claims by checking external data sources, e.g., weather reports for validation to save costs of wrong evaluations.
Recommend template for incoming claims based on historical similar claim reports to process claims more effectively.
Provide chatbots interface for claims reporting based on natural language base and historical claims data to improve efficiency.
Automatic text production of speech claims, including emotions and behavior based on phone calls to improve efficiency.
Define damage severity based on photos taken by customers during claims reports to improve speed and convenience.
Generate automatic claim reports based on structured data to optimize workload for employees.
Marketing & sales
Analyze customer feedback based on support calls & social media posts to develop new marketing campaigns.
Identify customer segments for personalization based on cluster analysis of feedback to target specific customer groups.
Provide new sales leads based on social media and purchase data to gain new customers.
Use virtual sales agents to consult and accompany the sales process to achieve higher sales targets.
Analyze customer speech – emotion detection included – based on lead calls to improve personalization.
Recommend marketing messages for promotion videos based on public video analysis to improve marketing effectiveness.
Generate marketing messages in various styles based on public advertisements to improve targeting.
Underwriting & risk-rating
Scan for ambiguities and rate risks in insurance applications based on claims to detect fraud faster.
Predict premiums based on past risk assessments to make risk assessment more precise.
Suggest risk categories for customers based on previous claims and events to prevent human errors.
Use a chatbot to lead risk-related conversations based on the natural language database to obtain specific customers' specific facts.
Detect fraud based on voice analysis of customer calls to improve security measures.
Predict risk based on image/video analysis to improve accuracy.
Generate reports and written documents based on internal reports to improve operations efficiency.
Customer servicing
Generate structured feedback reports based on customer support requests to save time & costs.
Provide automatic matching of answers to customer inquiries based on past customers' questions to automate service.
Provide recommendations to customers based on clustered historical service data to save time.
Integrate virtual agent onto customer service platform based on product and service data to improve customer experience.
Improve customer communication directly based on emotion detection during customer calls to improve service.
Analyze customer emotions during service calls based on live audio feeds to improve communication with customers.
Generate customer emails as responses based on structured input data to optimize workload for employees.
Operations
Transform process descriptions into structured data that can be analyzed to track the effectiveness of processes.
Predict process workload based on historical data to prevent bottlenecks.
Recommend suitable candidates based on social network data to improve future recruiting purposes.
Supply internal, digital personal assistant for scheduling of meetings to improve internal efficiency.
Produce automatic protocols and critical results based on the spoken word during meetings to improve efficiency.
Warn employees of workplace incidents based on security camera feeds to improve workplace safety.
Generate internal company information material and blog entries based on structured input to increase transparency.