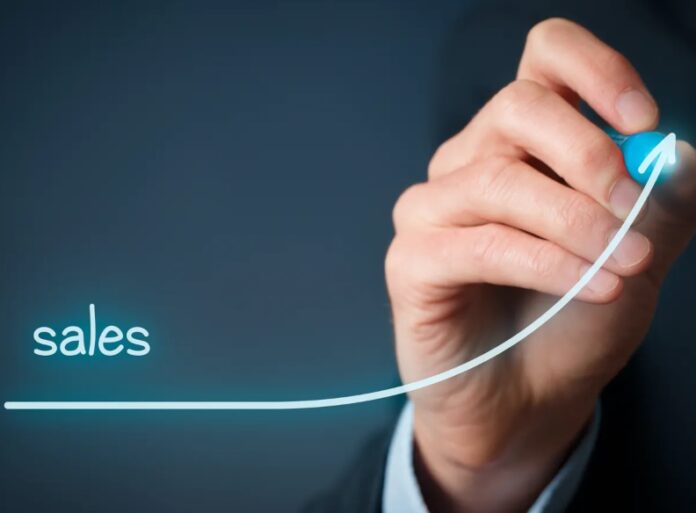 The advancements in artificial intelligence and machine learning have created a paradigm shift in virtually every area of our lives. A growing number of companies that are leveraging the power of AI indicates that adopting innovative technologies is a beneficial investment to overall business success.
Thanks to the onrush of computer science and the uprise of smart machines capable of performing tasks that typically require human intervention, businesses have had the opportunities to pick up momentum and make their sales teams more productive.
Even though artificial intelligence can't fully replace the human seller yet, it gives sales reps the needed tools and insights to work smarter, close deals faster, and establish strong connections with the clients.
From this article, you will know how artificial intelligence can help sales teams streamline their processes with all the needed information at their fingertips to become the trusted advisors their customers are looking for.
AI Takes Predictive Forecasting To The Next Level
Even though predicting the future is almost impossible, artificial intelligence can help proceed from guessing to assertions. Advanced predictive forecasting techniques leverage such forms of AI as machine learning to gather and analyze vast amounts of both historical and real-life data. This data is used to find more leads, give in-depth insights, improve customer understanding, and, consequently, sell more.
As such, with innovative technologies, sales teams can not only gather but process and organize such data as customers' order history, pages they viewed and might like as per their interests and preferences, as well as the products they might also buy along with the ones that are already in their shopping bag.
As such, let's assume that a product X and a product Y are compiled to a popular combo that customers frequently buy together. Besides, 85% of shoppers who ordered the combo also purchased a product Z along with it. Knowing this information will allow sellers to suggest the product Z to the remaining 15% of customers within their up-sell strategy.
As such, AI-powered advanced analytics solutions use a comprehensive combination of elaborated technologies, methodologies, and infrastructures to take analytic processes beyond traditional data processing. So far, more and more B2B and B2C companies have started to adopt innovative technologies and leverage the power of artificial intelligence to find out who their customers are and advise what can be done in this field to improve a scenario.
Efficient Lead Scoring
Nowadays, many successful companies prefer to invest in understanding their customers and products by using data-driven models. An efficient lead scoring system is an excellent way to optimize the volume of prospects with anticipated qualities at every stage of a customer journey. In a nutshell, the development of a powerful lead scoring model will allow both sales and marketing teams to effectively evaluate prospects and identify which ones are more likely to convert and buy something from a company. The predictive lead scoring empowers sales reps to identify the parameters which determine a lead status by creating a robust and flexible scoring model based on the funnel you have.
As such, with the help of machine learning and artificial intelligence, a sales team can better evaluate how close a prospect is to an actual purchase, as well as see where a lead is within a sales funnel. Having this information at their disposal, the employees can prioritize their time and tasks to focus on the proper group of leads and become more result-oriented.
Let's take Salesforce CRM as an example. This popular content management system provides its users with the AI-powered assistance (Einstein Lead Scoring) which leverages data science and machine learning to score your prospects by how well they fit your company's successful conversion patterns. The feature adds the specialized field to leads and analyzes your data every ten days to refresh your scores. The Salesforce Lead Score allows sales reps to sort out priorities by ranking prospects according to their similarities to previously converted leads.
Nevertheless, integrating your company website with Salesforce CRM, as well as configuring its features such as the Service Cloud and Einstein Analytics, may turn out to be quite a challenging task. In this regard, in some cases, you may need help from experienced Salesforce developers.
Sales Automation
No doubt, time management is one of the key priorities for succeeding in sales. However, the recent study proves that the average sales representative spends nearly two-thirds of their time (64,8%) performing non-revenue-generating activity while 35,2% is spent in actual selling. This is the field where artificial intelligence can help.
Robust AI-driven tools can allow your sales and marketing professionals to break free of many admin tasks such as manual data entry, paperwork, internal meetings by automating these processes with smart algorithms.
For instance, with artificial intelligence involved, one can create highly-customized templates and follow-ups with a click, manage the pipeline, schedule meetings, and so on. Such solutions can be either integrated with the existing CRM system or can act as standalone apps.
Let's take DocuSign, data-driven software, as a shining example of innovative technologies in active service with sales automation. The software delivers great value to companies looking to prepare, sign, and manage the documents and agreements critical to their business. DocuSign leverage machine learning and AI to automatically categorize clouds, extract their terms, and then use the collected information to drive workflows – for instance, to route content automatically to specific reviewers as per corporate policies and risk analysis. For the users, these capabilities mean faster and more productive agreement processes.
Advanced CX With AI-powered Chatbots
No doubt, artificial intelligence is worth much in terms of time savings and cost reduction, but there is another not less prominent field in which AI can shine – customer experience (CX). As such, the technology has already transformed the area in many ways:
By enabling self-service. The greatest thing about chatbots is their availability 24/7. So, the need to wait for a human agent to help with an issue is eliminated. Modern virtual assistants are able to cancel or take an order, deliver the information the users need, recommend an item based on the users' preferences, and the data gathered – all without human intervention.
By routing inquiries to the appropriate people. Since busy sales and support teams can receive hundreds of inquiries every day, getting them to the agent who is best suited to provide an answer is the first step in client satisfaction. Thanks to natural language processing, chatbots can see the actual need behind a user's request and can determine which of your agents to assign to the ticket.
By arranging voice, visual, and text engagements. Modern AI-powered software provides sales teams with the ability to understand customers' intentions, moods, and emotions, as well as respond to them correspondingly. As such, Cogito – the software-driven by natural language processing and artificial intelligence – takes customer interaction to the next level by providing its users with real-time analytics and comprehensive guidance. Cogito identifies and processes non-verbal cues in order to provide sales agents with hints on how to route communication and build long-lasting, trusted relationships with clients. It empowers in-call notifications that enable agents to speak, say, more confidently, gently, patiently.
Building a Strong Lead Database
List building is another area where artificial intelligence can return in investments. Creating an omnichannel strategy is a must for modern businesses that have to constantly attract new customers and retain the existing ones. Companies spend a huge amount of time looking for the right people who would be potentially interested in making a purchase. Yes, the AI capabilities in lead generation are immense.
Instead of trying to filter through and whittle down tons of leads to identify the ones that can offer the greatest value, sales teams can employ sophisticated AI solutions to do all the work at a faster pace.
Thanks to the ability of computer systems to parse huge amounts of data, smart tools can be very useful in terms of finding new leads. Hence, in order to decide whether a lead is proper or not, the tools use the information that is known about the current leads and analyze their similarities.
In other words, using artificial intelligence for sales leads will streamline and automate the processes by analyzing different channels and various databases to find people that look like your potential clients.
Final Word
In a highly competitive world, businesses don't have to disregard the capabilities of innovative technology and need to adopt them as soon as possible if they want to stay afloat. All the use cases of applying artificial intelligence in sales described above will empower your team to get back to actual selling instead of wasting time on admin tasks, which means cost savings and better efficacy for your company.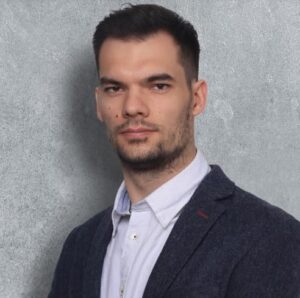 About the author: Alex Husar, a CTO at Onilab with 8+ years of experience in Magento and Salesforce. He graduated from Czech Technical University and obtained a bachelor's degree in Computer Software Engineering. Alex's expertise includes both full-stack dev skills and a strong ability to provide project-critical guidance to the whole team.