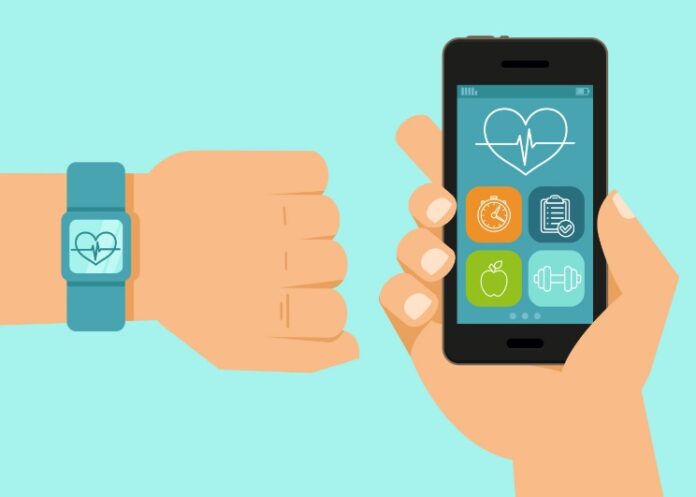 The proliferation of wearables and the data they generate have some benefits to insurers. Offering wearables to insurance policyholders presents new opportunities not previously available to insurers.
First, insurers can positively impact their members' lifestyle behaviors by continually encouraging them to increase their activity levels, which results in improved health and lower healthcare claims costs.
Second, wearables data can help insurers gain additional insight into the general fitness levels of its policyholders, providing predictive value in most health risk assessments (HRAs).
The use of wearables in medical insurance is typically centered around three main objectives:
Improve claims cost prediction using wearables data and supplement underwriting processes and pricing models.
Increase awareness about healthy lifestyle physical activity to improve members' health and eventually reduce healthcare claims costs.
Strengthen competitive position by providing the best wellness offerings.
Current use of wearables in medical insurance
Several insurers already use wearable technology in their insurance and wellness programs. For instance, Aditya Birla Health gives discounts to policyholders when they record a specified number of steps or attend gym sessions or have a health assessment.
Vitality members gain points and achieve a higher Vitality status for benefits such as gym, travel, and other discounts when they undertake all activities that improve their health status.
Offering a free Withings Pulse fitness tracker, AXA provides discounts of over $100 on their insurance policies and discounts off any Withings product purchases when the participants complete a certain number of steps.
Oscar rewards customers with gift cards when they reach their step goals, while United Healthcare rewards users with healthcare credits for reaching their daily fitness goals.
Qantas Assure policyholders achieve Qantas frequent flyer points when they lead more active lifestyles. Finally, Beam Technologies uses Bluetooth-enabled toothbrushes to reward good brushing habits with discounted insurance premiums and other rewards.
Opportunities
Here are some of the new opportunities not previously available to insurers.
Large amounts of data to track activity and health indicators of individuals in real-time.
New rating factors, not otherwise available.
Enhanced predictive power
New underwriting criteria, e.g., having credible and reliable wearables data, which is useful for classifying policyholders as a standard or substandard risk.
Challenges
The benefits of wearables in medical insurance come with potential pitfalls and additional complexities such as variability in the data coming from various devices and tracking unreliable information or manufactured data.
Although wearables encourage members to increase their activity levels, the implementation should be considered part of a comprehensive wellness offering. Many key factors that influence Health Risk Assessment (HRA) scores and (by implication) health status are not captured by wearables. Particularly, many health metrics, being considered in health risk assessments (HRAs), overlap with those tracked by wearable devices.
Even though real-time data is a big data opportunity, its use needs to be carefully considered with high potential for fraud, questionable accuracy of the data, high costs for insurers, and considerations around fairness in deciding how it translates into pricing and underwriting decisions that affect individual members.
Although wearable technology provides a stream of health-related data and potential additional rating factors to use for pricing and underwriting purposes, insurers also have to consider how they collect, store, analyze and use the data generated by wearable devices.
The introduction of games and insurance products, offering rewards for step counts, has created a market for tools that simulate steps. With new ways to the game system being invented continuously, the use of wearables, unfortunately, opens up many opportunities for members to commit fraud.
Pitfalls
Here are some of the common pitfalls of using wearables in medical insurance.
Storing and processing data can be tricky.
Risk of collecting incorrect or misleading data.
Regulatory and data protection concerns.
Complex 'black box' pricing models.
May not provide additional insights than traditional methods because the underlying science is still unclear.
Potentially expensive to incorporate.
Potential for fraudulent methods to achieve high activity levels.
The discrepancy between devices may produce different conclusions for different measures.
Lack of evidence that high levels of activity recorded by wearable devices can be associated with better risks.
The wearables in medical insurance focus primarily on improving claims cost predictions, making members healthier, and reducing overall claims frequency and amounts, while at the same time strengthening an insurer's competitive position.
However, currently, there is limited evidence that wearables can change the long-term behavior of policyholders. There is also little evidence that metrics captured by wearables today are strong influencers of long-term health. It is essential to recognize that wearable technologies alone are unlikely to drive real change in lifestyle behaviors and impact members' health statuses.