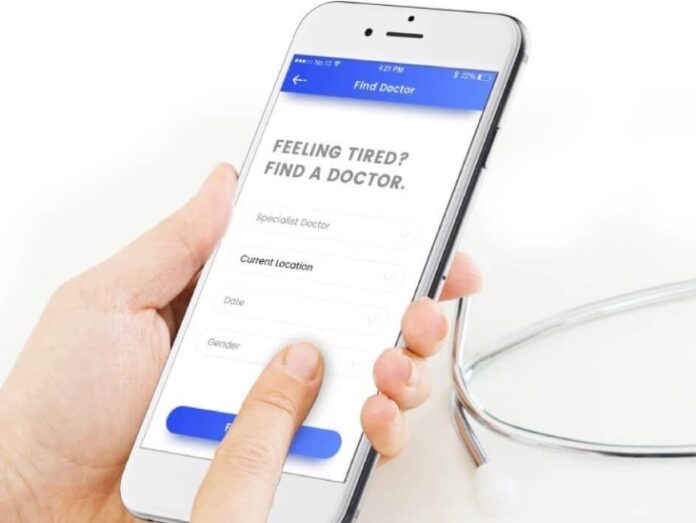 The world had moved entirely from keyboards to touchscreens years ago. It was an inevitable transition from PCs to smartphones, driven by the advent of the Android — Google's answer to the iPhone, affordable handsets, cheap Internet data packages, the abundance of free apps and games.
Smartphones have revolutionized our day-to-day lives in ways that go beyond how we communicate. More than 4.7 billion people now use these devices to order their food, play games, watch movies, follow the news, book cabs, navigate around their cities, and participate in social media. Clearly, the impact of smartphones and mobile technology on our day-to-day lives is growing every day.
Mobile technology is making huge inroads, even in healthcare. The use of mobile technology in healthcare has given rise to a new term "mHealth" typically used to indicate the medical and public health practice supported by mobile devices, such as smartphones. The benefits of these devices range from improved doctor-patient interaction through SMS alerts and reminders, to leveraging inbuilt mobile sensors or apps to capture and interpret clinical data.
Some of the key benefits include:
Better collection of chronological data and improved monitoring of patients through an array of tracking features, including the capability to monitor heartbeat and pulse rate.
Better coordination and collaboration between doctors with patients in terms of patient concerns, present conditions, symptoms, and prescription of drugs.
Enhanced physician efficiency and diagnostic accuracy, reducing prescription errors.
Faster and cheaper treatment at the hour of the need or medical emergencies.
Greater transparency and convenience in fulfilling health needs.
Cost advantages for customers in terms of promotional offers and discounts while buying medicines from competing pharmaceutical companies.
Compensate the shortage of specialists, while reducing the time-to-diagnosis for specific complaints.
Better compliance, eliminating a host of noncompliance issues including hospitalization, relapse, disease flare-ups, and possibly even death.
In this post, we discuss six must-have features you should include while developing a mobile app for healthcare, to ensure the best healthcare experience for your consumers.
1. Connecting wearable devices
A large number of people believe that wearable devices like health watches, fitness bands, and activity trackers, allow them to monitor and improve their health effectively. They are loaded with features like daily activity, heart rate, blood pressure, blog sugar, glucose, gait, tremors, posture control, physical activity or sleep patterns, and are plenty and cheaply available in the market. Therefore, to ensure the success of your healthcare app, making it more useful to the consumers, you should develop a medical app that will work or can pair together with wearable devices.
2. AI integration
If you are planning to integrate features like accurate health predictor, symptoms checker, or AI assistant to suggest precise diagnoses on the mobile app, you need AI integration leveraging machine learning algorithms. Artificial intelligence plays a significant role in extracting actionable insights from a vast and varied treasure trove of clinical data in real-time and provide earlier warnings for some conditions, which often require intensive analysis of highly complex datasets.
3. Video conferencing with telemedicine
Video conferencing with telemedicine is one of the prominent use cases of mHealth today. It refers to the practice of caring for patients remotely through video conferencing when the doctor and patient are not physically present with each other. It allows healthcare professionals to evaluate, diagnose, and treat patients remotely. For a patient, especially with mobility issues, it provides an urgent doctor consultation from home rather than going to see the doctor at the clinic or hospital. For doctors, it helps to reduce the number of empty time slots, missed appointments, and cancellations.
4. Blockchain integration
Blockchain refers to a decentralized, shared, public, digital ledger, which is used to record transactions across multiple computers in a network, making it impossible to alter a record without the alteration of all subsequent blocks. It ensures a greater security of confidential data than ever before. Blockchain-built healthcare apps ensure a higher degree of protection and privacy to the patients' data transfer, storage, and network protection against fraud. It provides better data encryption and security standards required for keeping sensitive data across the internet.
5. Cloud integration
Cloud offers many benefits to healthcare stakeholders by virtue of its flexibility, high availability, accessibility, unlimited scalability, and robust backup and disaster recovery capabilities. Supporting cloud offers a fast and integrated database of medical documents and images for patients. It can speed up and provide even seamless remote communication through your mobile app. Beyond all, cloud is a must-have if you are integrating artificial intelligence, machine learning, and advanced data analytics into your healthcare app.
6. API integration
An API is an interface that allows external software programs to communicate with one another. It acts as a bridge between two applications, allowing data to flow. API integration feature enables your healthcare to the app to implement several useful 3rd party integrations, which can dramatically improve the storage of critical documents, the virtual connection between the doctor and patient, interoperability of data from different sources, the usability of electronic health record (EHR), better data synchronization between your app, website and wearable devices. Beyond all, your developers will be able to smoothly incorporate the new technologies from companies like Apple and Google, who continuously contribute to the development of new health APIs. Some of the vital APIs, currently used with the healthcare app, include Box API, Doximity API, and Human API.