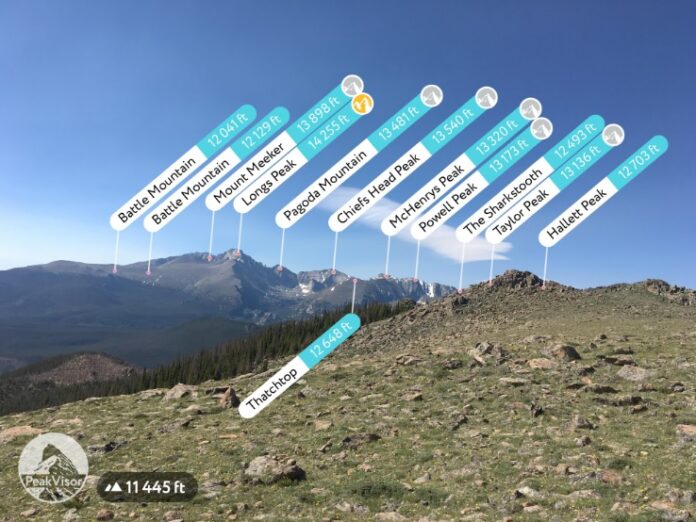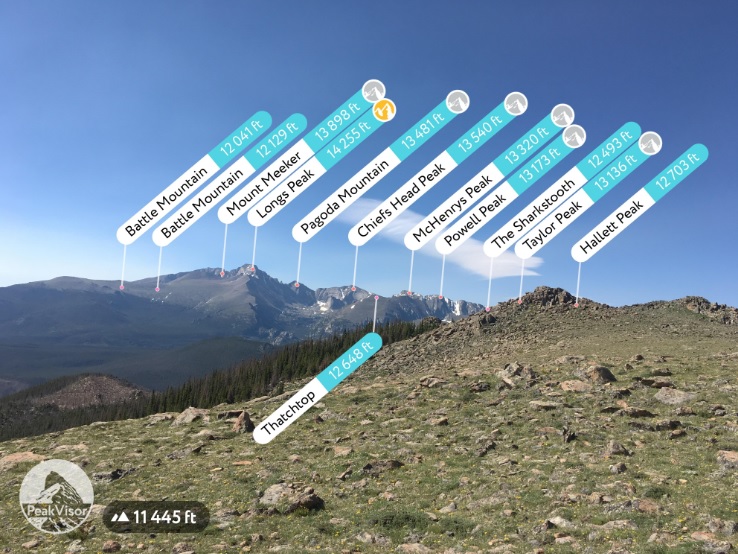 Extended reality is something people have dreamed about ever since the 90s. It has been a common theme in Sci-Fi movies, which brought up the idea that we can expand our reality using technology. The past foreshadowed the development of virtual, mixed and augmented reality, but today, these are not used only for fun.
While virtual reality is a complete immersion in another world, by completely taking over the field of vision, augmented reality (AR) only adds certain elements to the existing reality.
As a technology that enables people to interact with virtual objects overlaid in the physical environment and visible through digital screens, augmented reality has gained a lot of popularity in the last few years, brought to life by Pokémon Go. The game pushed the limits of AR and expanded the network of over one billion users, who were willing to go to the ends of the earth only to catch a rare Pokémon.
The Pokémon Go craze dispersed quickly, yet people were left with the need for more AR games. And even though video games remain 80% of focus for AR, VR, and MR, some developers have decided to go beyond the gaming industry, and use augmented reality in ways that are guaranteed to benefit humanity in the future.
The next decade will see a maturing AR industry spur a shift from today's services economy to an "experience economy," in which businesses use AR, virtual reality, and AI analytics to turn services into immersive experiences. With the advent of high-speed, low-power 5G in the next couple of years, consumers will increasingly look for content catalyzed by AR to deliver creative, self-actualized, and immersive experiences. This will only accelerate efforts to take AR experiences to the next level.
1. Healthcare
Augmented reality has the power to change the way doctors do their jobs, and students learn about human anatomy. People have already reached a level where some of the AR tools are actively used in hospitals, bringing positive results for both patients and the health industry.
Since AR is typically used in the form of 3D models or videos and can be used in real-time, it can help surgeons perform more precise surgeries. One way to do so could be by entering the MRI, and CT scans data into the AR headset and using it to overlay the patient's body before the surgery, allowing the surgeons to see the complete anatomy even before they start operating. With AR, surgeons can operate with more certainty and minimized risk of mistakes, while patients feel more at ease due to surgeons being better prepared.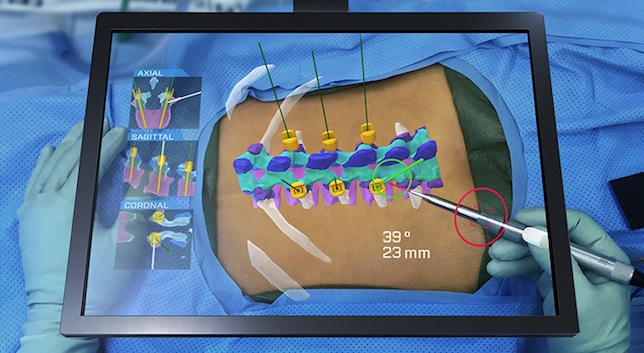 AR can help the nurses locate veins with ease, and one such project has already become a reality. AccuVein uses a hand-held device that projects the position of veins in all patients, no matter the skin tone or body type. This saves time for both nurses and patients, and it adds to the patient's satisfaction.
Aside from helping surgeons and nurses, the use of AR is perfect for medical students as well. With AR, they don't have to practice on animals or, even worse, make mistakes on real patients. AR also allows their professors and other medical professionals to track their progress and provide feedback. Medicine isn't only a theory, and with AR, medical students can practice what they've learned without fear.
Key benefits of AR in healthcare:
Surgeons can operate with more certainty
Patients feel more at ease due to surgeons being better prepared
Minimized risk of mistakes
Reduced anxiety in medical students
No need for practice on animals
Allows for remote learning
Enables professors to track progress more easily
Low costs
Minimized pain
Increased patient satisfaction
It can be used for drawing blood, cosmetics, IVs, dental sedation, etc.
Fewer punctures
2. Retail
Retailers didn't want to be left behind, so they have upped their game and enabled the consumers to test or customize what they wish to purchase via AR. And with some apps, decorating a home has never been easier.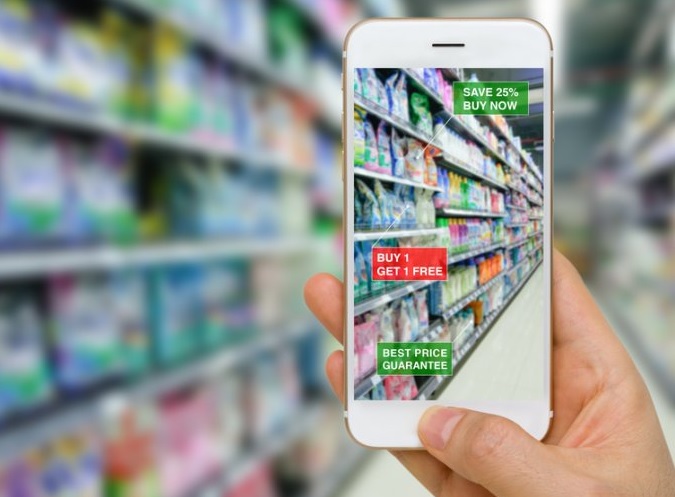 Harley Davidson has developed an app that allows people who want to purchase a motorcycle in the local store to see it in the showroom and customize its parts. In this interactive AR experience, the users can easily swap between a rusty, old motorcycle, and a brand new fully restored one.
AR shopping app is a safe way of shopping for furniture that will fit the overall décor of your home. Marxent allows users to move between product pages quickly and, at the same time, add items to cart. It is commonly used by retailers to showcase furniture pieces in 3D to their customers. Other apps, such as Dulux, let people scan their rooms and make a perfect choice of color for their walls.
Key benefits of AR in retail:
Enhanced shopping experience
Improved customer satisfaction
Improves the company's position on the market
Lets users order color testers
Works on all mobile devices and operating systems
3. Tourism & hiking
The tourism industry also decided to jump on the augmented reality bandwagon. And AR has proved to be a revolutionary tool. It helps people manage complicated airport routes, while some apps work as real-life guides that allow tourists to learn more about their location.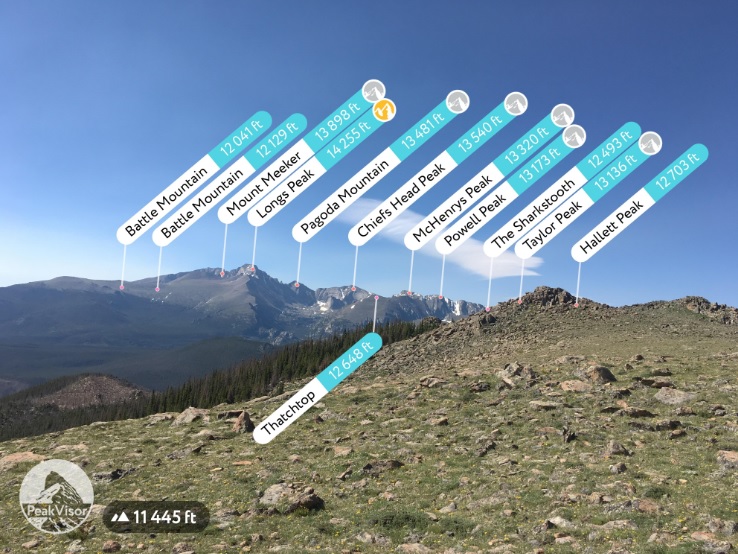 The Gatwick passenger app is one of the AR apps people can use around airports. Passengers can turn on the Gatwick app and see the lines and intuitive maps on their screens, showing them where to go. The Gatwick app also provides real-time information on flights, gates, check-ins, and security queue times. Gatwick passenger app has won numerous awards, and the company is also looking to utilize the IoT on airports.
AR can almost remove the need for a compass. Today, hikers can use the AR to scan mountains and rivers and know about the structure of the landscape like height, the area, or difficulty of hiking trails. Since the app recognizes the areas, it comes in handy as a guide map that also shows the way to the desired destination points in real-life. With augmented reality and these apps, people will be less likely to get lost in the wilderness.
Key benefits of AR in tourism and hiking
Saves passengers' time
Provides important information about flights
Reduces passengers' anxiety
Works on Android and iPhone
Gives information about the local area
Replaces maps and compasses
Minimizes the chances of getting lost
Great for geography lovers
Summary
It may seem like a lot of time has passed from the moment AR was first mentioned until the first use cases appeared, but today, humans have an additional way of entertaining themselves with it. Even though the augmented reality was primarily used for games, and most of its industry is still focused on fun, AR has found its way into other aspects of life. Medical students can practice what they learned without fear, while surgeons can almost see through their patients' bodies. AR apps allow people to become experts in interior design and help hikers find their way in nature. Still, it appears that this is only the beginning of AR. Undoubtedly, there are more ways in which we can improve our reality; they are just yet to be developed.