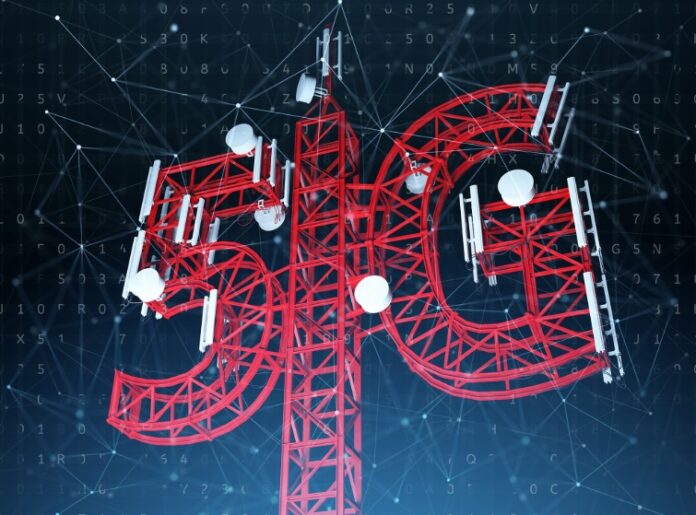 The fifth-generation wireless network (5G) is currently under development and will soon hit the market in full scale. The next era of 5G will open the door to life-changing innovations supported by faster speeds (1 Gbps), higher frequency bands (30-300 GHz), low power, and lower latency (1ms or less) for better capacity, scalability and lesser interference.
Compared to 4G and 4.5G (LTE advanced), 5G offers a significant network performance characteristic improvement, adding various service dimensions beyond the traditional voice and data through technologies like Robotics, artificial intelligence (AI), robotic process automation (RPA), augmented reality (AR), virtual reality (VR) and Internet of Things (IoT).
New business models and intermediaries are slowly emerging in the 5G value chain to cater to the need for connectivity, providing differentiated services to niche market segments as well as customers.
For consumers, 5G means not only faster mobile internet but more internet connectivity between objects and devices such as robots, drones, laptops and tablets, televisions, head-mounted displays, vending machines, connected cars, and connected homes.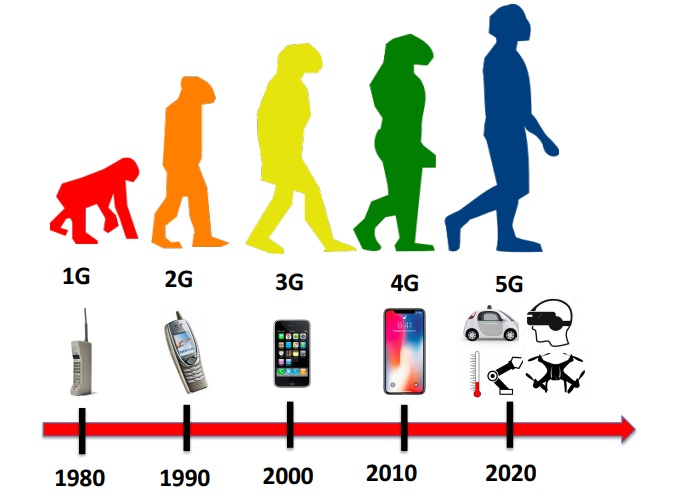 Key 5G features & benefits
1. Enhanced Mobile Broadband (eMBB)
Data speed in 5G is expected to be around 10 Gbps. With such speeds, 5G will not only provide rich user experience but also revolutionize the mobility content available online. 5G will provide an improved and uniform network experience in dense, indoor, and crowded areas, enabling the deployment of data-intensive use cases like Augmented and Virtual Reality (AR/VR), Cloud, 3-D Video/ 4K screens, HD cloud gaming, and remote surgery and examination. eMBB use cases will contribute to the expansion of the existing 4G network, network densification, and fiber deployment for the FTTx value proposition.
2. Ultra-Reliable and Low-Latency Communications (uRLLC)
Commonly known as Mission Critical Services (MCS), this 5G feature provides a highly available and reliable network. 5G network is designed for less than one-millisecond latency. The ultra-low latency based performance is expected to facilitate real-time capabilities and performance to support services that require greater monitoring and control. Hence, 5G, in conjunction with IoT, will be the key to other technologies like autonomous vehicles, drones, robotic applications, real-time industry applications, health monitoring systems/telehealth, smart grid, and intelligent transportation.
3. Massive Machine Type Communications (mMTC)
Providing connections to large numbers of devices that intermittently transmit small amounts of traffic, 5G improves the low power operational capabilities for devices and sensors utilizing both licensed and unlicensed spectrum bands through CAT–M1 and NB-IoT advancements. This can transform services and products in asset tracking and predictive maintenance, industrial automation, logistics, smart consumer wearables, and smart retail.
Current status of 5G
The United States, South Korea, and China are the countries that lead the world in building and deploying 5G technology. Telecommunications operators around the world—including AT&T Inc., KT Corp, and China Mobile—have been racing to build the fifth-generation (5G) of wireless technology. Even smaller countries like Sweden, Turkey, and Estonia have taken significant steps to make 5G networks commercially available to their citizens.
As of March 2020, 63 mobile operators launched commercial 5G services in 35 countries. A total of 359 operators are investing in 5G networks (tests, trials, pilots, planned and actual deployments).
The countries with 5G commercial services include Australia, Austria, Bahrain, China, Croatia, Estonia, Finland, Germany, Hungary, Ireland, Italy, New Zealand, Oman, the Philippines, Latvia, Poland, Qatar, Romania, South Africa, Saudi Arabia, South Korea, Spain, Switzerland, Thailand, Tajikistan, Uruguay, the UK, and the US.
Other facts about the current status of 5G as follows:
As of Jan. 2020, 5G is available in 50 cities in the United States.
South Korea has rolled out 5G to 85 cities as of Jan. 2020. Government officials estimate that 90% of Korea's mobile users will be on a 5G network by 2026.
After South Korea, China ranks second as the country with the most cities in which 5G is available. As of Jan. 2020, China had deployed 5G technology in 57 cities. GMSA expects four hundred sixty million 5G connections in China by 2025.
As of March 2020, new 5G services are live in Japan (KDDI, NTT DoCoMo, Rakuten, and Softbank) and Norway.
Brazil, Colombia, Czech Republic, India, Nigeria, Singapore, Sweden, Iran, Kenya, Malaysia, Mexico, the Netherlands, and Vietnam are among other top countries to roll-out 5G in 2020.
5G future projections
There will be approximately 340 million 5G connections in 2021.
5G connections worldwide will surpass 1 billion in 2023.
By 2024, there will be 1.9 billion 5G subscriptions, which will account for over 20%of all mobile subscriptions.
In 2024, 5G networks will carry 35% of mobile data traffic globally.
5G will cover up to 65% of the world's population in 2024.
By 2025, 2.7 billion 5G connections are expected.
Of the 2.7 billion 5G connections in 2025, 98% will be on mobile phones or other mobile data devices.
In 2025, 21% of all worldwide cellular connections, including M2M, will be 5G.