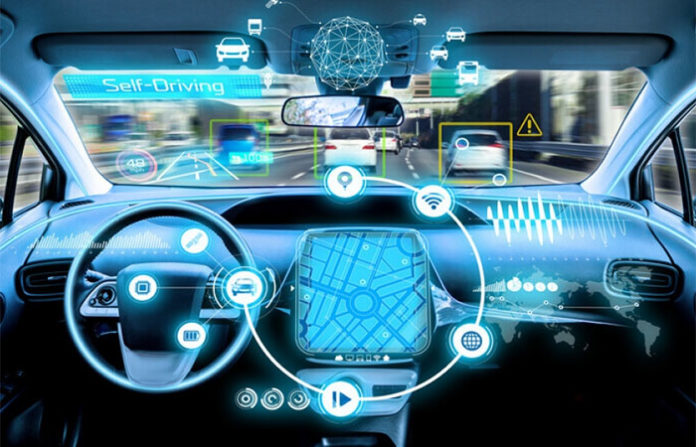 The world of autonomous cars is incredible. These driverless cars are entering our everyday life and can transform the transportation of people and goods everywhere. Investment in automotive companies and these new technologies can, therefore, be the best step in your future.
However, if you are still skeptical, here is a glimpse of what the future holds. First, we need to understand what self-driving cars do and how they work. Autonomous car technology is a combination of hardware and software that automates the task of safe and human-free access without interference to your destination. In other words, on-board computers control the throttle, breakage, and steering systems.
All the new developments stem from a decade-long effort to make cars safer for car buyers and meet consumer demands. While the motor industry is making significant advances, major technology companies have jumped in to make driverless cars a reality. In this post, we will look at six of the best stocks we can invest in, leading the trend in cars that drive themselves.
Alphabet (GOOG)
One of the most iconic autonomous vehicle programs is the Google Self-Driving Car Project. In September 2015, Google hired ex-Hyundaiand executor John Krafcik to employ the program. It later boarded a mandated lead, indicating an increased marketing focus under the new structure of the alphabet (NASDAQ: GOOG).
In December 2016, the project became Waymo. It extended its testing to Kirkland, Washington and Phoenix, Arizona beyond Mountain View. Google also found its first automotive partner in its only disclosed OEM partner, Fiat Chrysler Automobiles (FCA). In February 2017, to sell an integrated hardware and software package, Waymo unveiled its custom-designed, self-driving hardware planning. A few months later, she opened signups for the first public tests of her customized Chrysler Pacifica minivans, followed by her Lyft partnership quickly.
Last November, the fleet of Waymo hit 4,000,000 self-driven miles on U.S. public highways. The company reported running 2.5B extra miles in simulation along with over 25,000 "problematic scenarios" and 20,000 different test track tests. In Q2'18, Waymo announced the purchase of 62,000 new minivans from Chrysler Pacifica, increasing the size of its self-driving fleet by around 100x. The company launched a program in August 2018 to provide Phoenix residents with the use of the autonomous fleet to rides to bus stops and train stations.
Tesla (TSLA)
Tesla (NASDAQ: TSLA) is one of the purest space-plays on this stock list to invest in the self-driving trend. After all, the autonomous driving development of TSLA is as impressive as the leading market for electric vehicles.
Elon Musk, CEO of the company, took the wheel on November 27 when the company announced software updates for version 9. The most noteworthy feature was navigating the Autopilot. Building on the original Autopilot, navigate on Autopilot but does more: the car now suggests lane changes and changes the lane with driver supervision. It also navigates interchanges with highways, takes on / off ramps and exits the freeway. A neural network drives this technology, so the more data it gets, the better the code becomes, and the less buggy Autopilot gets.
Tesla provides the most advanced driver support system on the market, and the software will only improve as the company pushes airborne upgrades (OTA). TSLA stock does not come cheap: trading shares for the 30-fold 'analysts' consensus profit estimate for 2019. Debt-to-equity is 219 times, but if Tesla needs it, market trust in Elon Musk should not hinder the raising of money.
Ambarella (AMBA)
Ambarella (NASDAQ: AMBA) has reinvented itself through the development of computer vision ADAS (CV1, CV2) chips. Their past growth is due to the provision of GoPro camera Chip (NASDAQ: GPRO). However, the market transition was not without hiccups for self-driving cars. In 2018, Ambarella's total revenues decreased significantly year-over-year, and it was expected to do the same this year.
The company has to devote its efforts to IP security, automotive and robotic AI applications. Customers seek a flexible solution that adds value to the OEM market. Because legacy automotive chips are significantly lower— unable, consuming more power than desired limits and overcoming thermal limitations — ambarella may have a moat. Ambarella has a canal.
Ambarella's front-camera ADAS solution is a leading Tier 1 chip introduced at the end of January. The company provides a flexible clear perception platform for standalone vehicles from level 2 to level 5.
Nvidia (NVDA)
The first thing they will notice when investors look at Nvidia's stock charts (NASDAQ: NVDA) is the NVDA stock price drop from over $280 to around $170 recently. PC GPUs, the main business, have weakened.
Looking beyond the PC GPU market, Nvidia's automotive strength suggests that together with the self-driving trend, this company is poised to grow. Revenue from automobiles hit record levels in 2018.
Engagement in the production and development of autonomous vehicles is increasing. Nvidia's cockpit infotainment systems based on next-generation AI should keep their growth rates in the automotive space.
In early 2020, Nvidia announced at GTC Europe that it would include Nvidia's Drive AGX Xavier solution. The solution provides level 2 + assistance in driving. The integration of 360-degree surround perception and driver monitoring makes this possible.
General Motors (GM)
Indeed, the mass layoff announcement of General Motors (GM) on November 26 changed its strategic direction within the automotive sector.
While traditional suppliers of car parts will suffer as GM staff will be let go, GM is likely to accelerate the development of self-driving car units. The Orion plant of GM, Michigan, is a natural location for the production of self-driving cars, as electric vehicles are already being produced.
GM is committed to the trend of self-driving. GM and its car unit, Cruise, attracted $5 billion in investment between May 2018 and October 2018. GM pushed that amount ahead of Waymo, Uber, and Lyft.
The restructuring of GM could distract the company from the development of its auto. Glitches in driverless cars may also delay the market release of the company. But if management recognizes the resources needed to drive technology development, GM has an opportunity to succeed in ADAS space.
Aptiv (APTV)
Aptiv PLC (NYSE: APTV) has been awarded several customer awards recognizing the company's advanced safety, electrification, and connectivity innovations. It won a business award for its six highly scalable Level 2 + ADAS systems with a major North American OEM. Auto parts suppliers are pivoting their business towards solutions for software, computing, and integration. This transition is due to Aptiv's reservation of new business.
The Mobility and Services Group of Aptiv makes software for automated driving. Its development of high-speed central computer platforms gives a competitive edge to the company. It fits the goal of having vehicle content that is more automated and connected.
Given the forward price-earnings ratio of APTV 13.5, markets seem to have ignored this company's growth potential in self-driving cars. If investors look beyond the macro challenges of APTV stock and value the technology portion of the business, Aptiv will be undervalued.