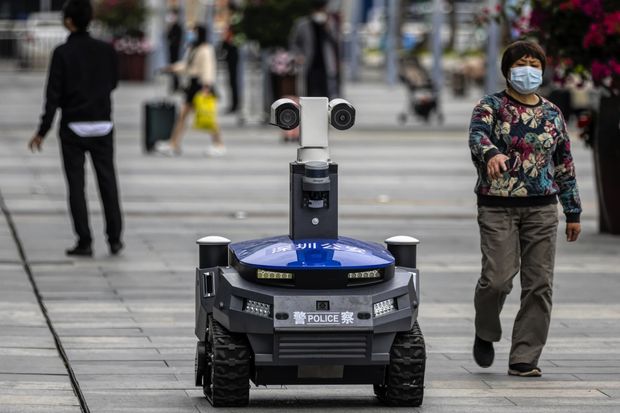 COVID-19 pandemic is the most challenging crisis we have faced since World War II. It brought the third and greatest economic and social shock of the century, after 9/11 and the Global Financial Crisis in 2008. But the virus has been a notable opportunity for mobile robotics companies to display their unmanned platforms in a range of applications – disinfection, diagnosing, surveillance, and product delivery.
Global tech market advisory firm ABI Research's new study, which identifies the short-and long-term impacts the global pandemic on Industrial, Collaborative, and Commercial Robotics, predicts that these proven use cases will propel the mobile robotics market to US$23 billion by 2021.
"Crises shift perceptions of what is possible regarding investment and transformative action on the part of both private and government actors. By the time the COVID-19 pandemic has passed, robots will be mainstreamed across a range of applications and markets," says Rian Whitton, Senior Analyst at ABI Research.
One widespread use case of mobile robots during the pandemic has been deploying unmanned mobile platforms with Ultraviolet (UV) light to disinfect facilities. Danish company UVD Robots is currently scaling up deployments of their robots to disinfect hospitals in 45 countries, while U.S.-based Germ Falcon is offering a similar UV disinfection solution for aircraft. Shanghai-based medical robot developer TMiRob is deploying disinfection robots in Wuhan. According to Whitton, automating disinfection is a key part of maintaining health and safety, and it could be a major bright spot in response to COVID-19.
Another use case is material handling and delivery. Chinese Pudu Technology is using mobile robots to deliver medical supplies and food to patients within hospitals. This will likely be tested outside of China, with mobile robot developer Aethon well-placed to see an uptake in robot shipments for indoor logistics in medical facilities. The automated material handling market for health will reach US$ 4.2 billion in 2030, up from US$ 178 million in 2019.
Meanwhile, drones have been deployed to enforce curfews and surveil areas for security purposes, and this represents a significant opportunity for drone companies to increase sales to government agencies. Notably, ABI Research expects the small drone delivery market to reach US$10.4 billion by 2030. In inspection, monitoring, and detection of the pandemic, SoftBank-backed CloudMinds has deployed a handful of mobile robots to measure temperatures in Hubei province.
There is a steep drop in robot shipments in East Asia, but mobile robot developers and drone companies are somewhat less affected due to their more adaptable business model, and flexibility to deploy their solutions in challenging environments.
For some robotics vendors, particularly larger actors in the industrial space, COVID-19 is going to add further stress to a difficult market and could force significant cutbacks in staff and expenditures, severely impeding automation. On the flip side, the crisis has highlighted the potential value of automating industrial processes to a higher degree to mitigate disruptions in the supply chain and workforce.
COVID-19 represents a disaster for robotics companies and vendors, building solutions in big markets like manufacturing and supply chain. But, for those who target markets closer to government, such as health, security, and defense, it represents a significant opportunity, the research says.
Do you want to know more about how the COVID-19 pandemic will affect your industry, be it smartphones, wearables, supply chain, VR, eCommerce, logistics, or manufacturing? Download the complete report from here.