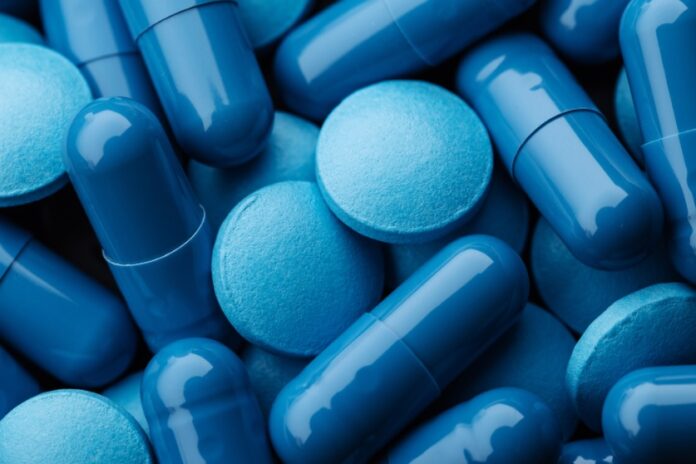 The traditional pharmaceutical environment is plagued with expensive and lengthy drug discovery cycles coupled with pricing pressure by both payers and consumers. As payers impose new cost constraints on providers and scrutinize the value medicines offer more closely, the commercial environment is becoming more hostile.
Besides, the traditional processes are not enough to simply analyze drug discovery data or increase productivity. Pharma companies face multiple strategic challenges across the value chain, from increasing healthcare spending to declining R&D returns. Delays in trial enrollment also impact trial completion timelines, which directly affects drug launches and revenue generation. Furthermore, cost-cutting measures such as price and reimbursement reductions make the pharmaceutical industry's market conditions more difficult and profit margins shrink.
Therefore, pharma companies need to shift dramatically to meet the needs of both society and patients. Luckily, pharmaceutical companies can accelerate innovation by using technological advancements. One such disruptive technology is Artificial Intelligence (AI), which provides the essential building blocks of automation to increase productivity, achieve consistent quality products and remove hazardous and heavy work from workers.
The adoption of AI allows for learning from real-time data, identifying the right candidates for clinical trials, processing real-time patient feedback, integrating data exchanges with partners, distributors and caregivers. AI can be of real help in analyzing the data and presenting results that would help decision-making, saving human effort, time, and money, thus helping save lives.
AI offers a compelling opportunity for pharmaceutical organizations, i.e., working on a new generation of computational technologies for drug discovery and development. Deep learning and natural language processing are being used by AI to understand and analyze vast amounts of bioscience data, which is revolutionizing drug discovery. It offers insights generated from real-world data to provide more accurate information on patients and expected outcomes.
Application of AI in Pharma
Early Drug Discovery – Analyzing data sets, form hypotheses, and generate novel insights, and identifying novel drug candidates; analyzing data from patient samples in both healthy and diseased states to generate novel biomarkers and therapeutic targets; predicting binding affinity and other pharmacological properties of molecules; allowing filtering for drug-like properties of molecules and reducing complexity in protein design.
Clinical Trials – Optimizing clinical trial study design and transforming diverse streams of biomedical and healthcare data into computer models representative of individual patients; delivering personalized medicine at scale by revealing optimal health interventions for individual patients; analyzing medical records to find patients for clinical trials and automating matching cancer patients to clinical trials through personal medical history and genetic analysis; improving pathology analysis and identifying patients that would benefit from novel therapies
Design and Processing of Preclinical Experiments – Reducing time, money, and uncertainty in planning experiments; decoding open and closed access data on reagents and get actionable insights; automating selection, manipulation, and analysis of cells and expediting development of cell lines and automate manufacturing of cellular therapeutics; automating sample analysis with a robotic cloud laboratory.
Repurposing of Existing Drugs – Rapidly identifying new indications for many known drugs and matching existing drugs with rare diseases; conducting experimental biology at scale by testing 1000+ compounds on 100+ cellular disease models in parallel; generating novel biomarkers and therapeutic targets.
Aggregation and Synthesis of Information – Extracting knowledge from literature and generating insights from thousands of unrelated data sources; improving decision-making and eliminating blind spots in the research; identifying competitive whitespace.
Let's now look at some of the pros and cons of AI in pharmacy.
Advantages
AI allows the pharmaceutical industry to solve previously impossible problems with simple data analysis.
AI can perform specific tasks more accurately, lowering costs while increasing productivity.
AI provides valuable insights that will significantly improve clinical trial outcomes.
In-depth knowledge of market dynamics, customer behavior, and their interactions.
Tailoring enhanced and differentiated value offerings – both tangible and intangible – to unmet customer needs.
It boosts the development of new AI algorithms and improves the performance of antivirus detection systems.
It also aids in the industry's selection of patients for clinical trials, allowing companies to detect any efficacy and safety issues with compounds much earlier.
If properly coded, AI would have a low error rate when compared to humans. They'd be incredibly precise, accurate, and quick.
In the future, robotic radiosurgery and other types of surgery will be able to achieve precision that humans are incapable of.
Deep learning and natural language processing are being used by AI to understand and analyze vast amounts of bioscience data, which is revolutionizing drug discovery.
Disadvantages
AI is primarily devoid of human touch; because it lacks the ability to think, it can only function in accordance with pre-programmed instructions.
It is capable of corrupting the younger generation.
It can first and foremost be changed to mass-scale destruction.
If robots begin to replace humans in all fields, unemployment will result.
Building, repairing, and rebuilding can be costly in terms of both money and time.
If machines fall into the wrong hands, they can easily cause destruction. That is, at the very least, a human fear.
Humans are already dependent on AI and losing their mental capacities, as evidenced by smartphones and other technologies.
AI as robot has the potential to enslave humans.