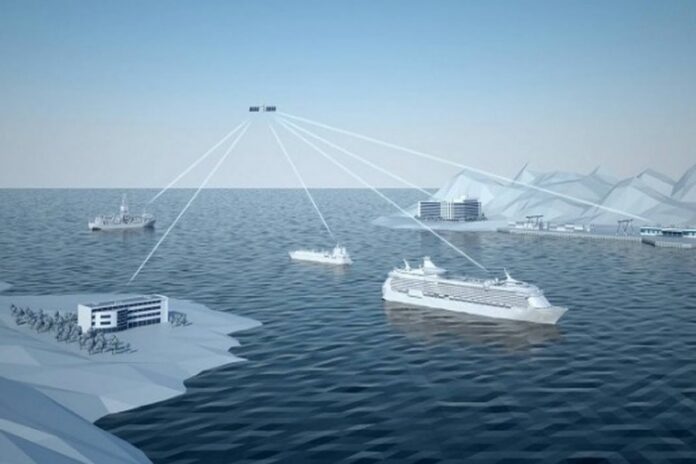 Smart sensor technologies and digitization of information are transforming the world we live today, including the shipping industry, which handles about 90% of the world's trade and transportation across the globe.
All modern ships, ports, and the ocean itself are currently equipped with hundreds of sensors and advanced monitoring systems (such as inertial sensors, ultrasonic sensors, eddy current sensors, radar, LiDAR, imaging sensors, and RFID readers and tags) for tracking various parameters of their physical environment to provide enhanced decision support and provide essential services in a faster and efficient manner.
Maritime Informatics is an emerging discipline that involves applying information systems to increase the world's capital, energy, and information-intensive shipping industry's efficiency, safety, resilience, and ecological sustainability. It handles the important dimensions of dealing with spatiotemporal data, acquisition, management, analysis, and visualization.
Applications of Maritime Informatics
Thanks to digitalization and the increased use of smart sensing devices, modern maritime transport and logistics companies, ship owners, ship agents, and port authorities are now collecting massive amounts of heterogeneous data continuously.
A ship tracking platform typically collects over 520 million AIS messages per day, which contain the position, course, and speed of ships travelling the world's oceans. Furthermore, port stakeholders and authorities are collecting various port call data related to vessel arrival, berthing, loading/unloading, and departure from ports.
Several sensors deployed at sea are simultaneously recording at least 5GB of oceanographic, environmental, and meteorological data every day. As more data is collected and stored, maritime stakeholders invest in new technological solutions for efficiently and effectively managing and processing maritime data in order to extract deep insights from the data and automate various decision-making processes.
Optimizing port operational efficiency, tracking cargo in real-time, improving fuel consumption, and preventing accidents are only a few examples of enabling key application scenarios that can substantially impact the maritime industry.
Maritime informatics takes a holistic approach to shipping, allowing for greater transparency, predictability, and visibility of all shipping-related transport operations. Some of the leading applications of maritime informatics include:
Vessel trajectory analysis and prediction recently focused on AIS and complementary sources to predict and analyze vessel trajectories.
Traffic forecasting, like port volume handling and cargo throughput forecast.
Collision prevention, analyzing the risk of ships collisions through the analysis of their navigational behavior.
Ship detection, classification, and identification analyzing videos from cameras in delimited areas, for instance, to detect small vessels or remote sensing images in larger areas.
Anomaly detection, mostly adopting data-driven methods to create normal traffic against which any irregular behavior is associated with potential threats.
Analysis of human activities at sea, such as fishing, illegal traffic (human beings, narcotics, goods), piracy.
Multi-source information fusion to reduce uncertainty in the data available and achieve better accuracy in analysis.
Dynamics of maritime transportation networks, where trajectory data are considered at an aggregated level through network abstractions designed to analyze behavioral patterns.
Maritime transportation forms the backbone of international trade. Its success remains crucial to our current global economy. As the most efficient and cost-effective mode of transport, improvements in the maritime industry's efficiency, safety, and ecological sustainability will have considerable social benefits. As a new research stream, maritime informatics studies how information systems can be used to improve the world's shipping industry's efficiency, safety, and environmental sustainability. The shipping industry's future surely depends on digitization, digital data exchange standards, collaborative decision-making, and spatial-temporal analytics.