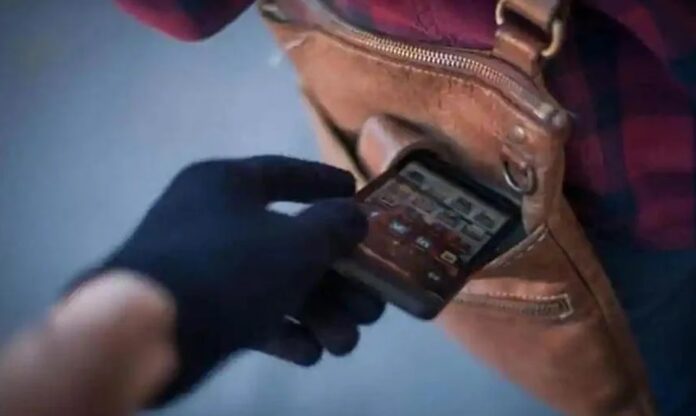 It is hard to imagine a person without a mobile phone today. Almost everyone between 14 and 64 now owns a mobile phone. As mobile phone ownership rises, so does the percentage of owners experiencing mobile phone theft.
According to a study in 2013, there were 742,000 victims of mobile phone theft in England and Wales. Nearly 100,000 mobile phones were reported stolen to the Metropolitan Police Service (MPS) in London alone.
According to a UK crime survey, pubs and nightclubs were the most commonly reported locations for mobile phone thefts in London, followed by public transportation and cafes/restaurants where people leave their phones unattended.
Women are more likely than men to be victims of cell phone theft because a phone is more likely to be lost in a bag than in a pocket. Women are more likely to keep their phones in their handbags.
Smartphones are at greater risk among mobile phones than older models since smartphones are more valuable during a potential resale in second-hand markets and provide access to more personal content, which can be exploited or sold. Over 50 percent of all phones stolen in 2014 were Apple iPhones.
Mobile phone theft prevention
In general, thieves will be more likely to steal a mobile phone if they think they can sell it or derive some other benefit (e.g., using it themselves). Making phones harder to steal without compromising their basic design benefits is very difficult, i.e., being relatively small and portable.
However, it is possible to make mobile phones less attractive to thieves by making them harder to use or sell after being stolen. It can be a primary goal and possible solution. Therefore, all leading phone manufacturers have implemented security measures like Find My Mobile, Reactivation Lock, and MPS intelligence.
Furthermore, manufacturers are increasingly providing customers with security features to protect their smartphones, such as the ability to:
Use secure login features to keep the phone safe.
Track the location of a stolen phone
Remotely wipe the phone's data
Remotely lock the phone using another internet-connected phone
Make sure that the handset's functionality is completely locked until a separate password or account ID is used to unlock it, preventing thieves from simply resetting the handset to factory settings and bypassing security features.
In addition to this, mobile phone owners can take simple steps to reduce their chances of becoming victims of mobile phone theft. They include:
In a public place, never leave your phone unattended (such as in an unattended handbag). Take extra precautions with your phone in bars, cafes, coffee shops, restaurants, and music venues, as these are common targets for thieves.
When shopping for a new phone, inquire about the security features available on the models you're considering, and use these features once you have them.
Install a tracker or a security app on your phone. If your device is stolen, it might be able to help you track it down and wipe your data. If you're unsure which app to install, ask your smartphone manufacturer for help.
Consider phones and apps that allow you to wipe personal data from your device if it is lost or stolen.
Use PIN, fingerprint, or face recognition screen locks to protect your data and prevent the phone from being used if stolen.
If your phone is stolen, notify your network and the police immediately, letting them know if you have a tracker app installed. Make sure the IMEI number is readily available for the cops. This will be provided free of charge by your network.