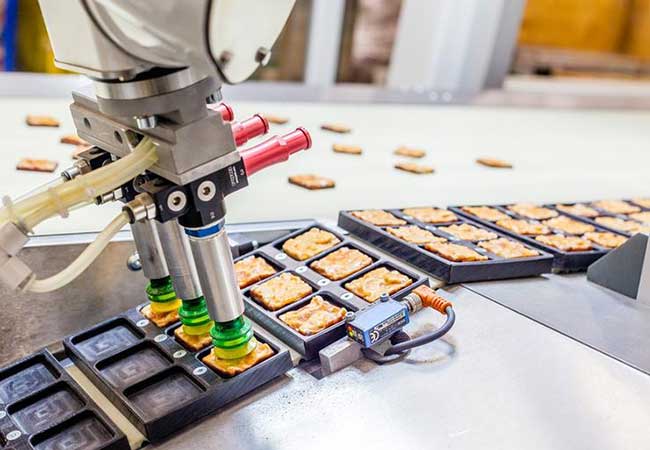 There are plenty of robotics organizations, associations, and groups in the world. Some are specifically related to industries, several to academia, and several hobbyist groups.
All these organizations have something in common – the development and promotion of robotics research and technologies for the betterment of our lives.
Therefore, they connect students, teachers, experts, and professionals around the globe and engage in an array of activities, including conducting international conferences, competitions, symposia, presentations, discussions, and publishing periodicals, magazines, and specialized scientific publications. They increase awareness, interest, and enthusiasm towards robotics by providing a hands-on and multi-disciplinary collaborative experience in designing, building, and robot programming.
In this post, you will see some of the world's top robotics organizations, associations, and groups.
Founded in 1979, the Association for the Advancement of Artificial Intelligence (AAAI) (formerly the American Association for Artificial Intelligence) is a nonprofit scientific society devoted to promoting research and public understanding of artificial intelligence (AI), robotics and their embodiment in machines. The AAAI provides many services to the Artificial Intelligence community. The AAAI sponsors many conferences and symposia each year, as well as providing support to 14 journals in the field of artificial intelligence.
One of the most recognized global organization in Robotics and Automation, IEEE Robotics and Automation Society strives for the advancement of the theory and practice of robotics and automation engineering that benefits its members and the humanity. Its objectives are scientific, literary, and educational. It provides aid in promoting close cooperation and exchange of technical information among its Members and Affiliates, and to this end, holds meetings for the presentation of papers and their discussion, sponsors appropriate periodicals, and technical publications.
The International Federation of Robotics (IFR) is a federation of members from more than 20 countries. IFR stands as a primary global resource for data on robotics, connecting the experts and professionals around the globe. Established as a nonprofit organization in 1987, it provides comprehensive market data for surveys, studies, and statistics and helps manufacturers enter new markets.
WeRobotics is a not-for-profit organization established in 2015. A group of drone enthusiasts from 6 countries across four continents, it builds sustainable robotics solutions in developing countries to accelerate the positive impact of aid, health, development, and environmental efforts. It co-creates and facilitates a network of local knowledge hubs in Africa, Asia, and Latin America to build on existing expertise in drones, data, and AI, the Flying Labs network. The goal of Flying Labs is to accelerate the positive impact of humanitarian, health, development, and environmental solutions locally. Flying Labs also expand local markets by creating new jobs and businesses that offer robotics as a service and support local ecosystems.
MassRobotics is a Boston-based, independent, nonprofit organization for engineers, rocket scientists, and entrepreneurs with a shared vision to create an innovation hub and startup cluster for robotics and connected devices. Through their programming and events, they nurture the next generation of talent and promote economic growth and innovation. They also provide workspace and resources to innovative robotics/automation startups to develop, prototype, test, and commercialize their products.
Robotic Industries Association (RIA) is a United States trade group founded in 1974 as the "central clearinghouse" for the exchange of technical and trade-related information between robot manufacturers, distributors, corporate users, accessory equipment and systems suppliers, consultants, research groups and international organizations. RIA is the common ground where these groups can come together to discuss problems and solutions dealing with the implementation of robot and vision automation technology. Headquartered in Ann Arbor, Michigan, RIA is the umbrella organization to four specialty associations:
Automated Imaging Association (AIA), which promotes the use of industrial machine vision and scientific image analysis technology.
The Association for Robotics in Hazardous Environments (RHE), which is committed to promoting the global commercialization of robotic systems for use in hazardous environments.
International Service Robot Association (ISRA), which is dedicated to providing information on the emerging field of service robots in applications such as health care, education, security, education, and space exploration.
Global Automation Information Network (GAIN)
Association for Unmanned Vehicle Systems International (AUVSI)
Association for Unmanned Vehicle Systems International (AUVSI) is the world's largest nonprofit organization devoted to advancing the unmanned systems community. It has more than 6,000 members and professionals representing more than 2,200 companies and corporations from 55 countries. AUVSI members work in the defense, civil, and commercial markets. Besides promoting unmanned vehicle systems, AUVSI AUVS sponsors an annual aerial Robotics Competition.
NASA Robotics Alliance Project is a nonprofit organization dedicated to increasing interest in science, math, and technology among the youth of the United States. The group also inspires the next generation of (NASA) engineers, scientists, and technologists. It consists of professional engineers, scientists, high school students, teachers, faculty, and parents who work together to create technical and programmatic capabilities to enable the implementation of future robotic space exploration missions.
SAE International is a U.S.-based, globally active professional association of more than 138,000 global members, including engineers and related technical experts in the aerospace, automotive, and commercial-vehicle industries. Their core competencies are life-long learning and voluntary consensus standards development. Previously known as the Society of Automotive Engineers, SAE International stands to reflect the broader emphasis on mobility and devotes resources to projects and programs in STEM education, professional certification, and collegiate design competitions.
Livingston Robotics Club (LRC) is a robotics community and nonprofit organization in Livingston, New Jersey. A part of the Healthy Community Healthy Youth of Livingston (HCHY), the club provides a community-based, experience-sharing network to introduce youth in Livingston and vicinity to robotics, STEM, and real-life scientific research. Founded in 2007, the club stands to create a town-wide, community-based organization to introduce and educate K-12 youth in Livingston about robotics design, real-life science, and engineering and related activities and studies.
Robogals is an international student-run organization that aims to inspire, engage, and empower young women to consider studying engineering and related fields. Its primary activity is interactive, engineering-based workshops for girls aged between 8-18. Robogals has chapters at 31 universities across Australia, Canada, the United Kingdom, the United States, Japan, Kenya, South Africa, New Zealand, and the Philippines. It runs a range of activities such as robotics competition, mass robot dance, robot artwork exhibition, science fair, science challenge, etc.
The Indian Underwater Robotics Society (IURS) is India's first scientific NGO dedicated to research, development, and education in robotics. It focuses on the advancement of low-cost robotics and intelligent systems research in developing countries. The society has a particular emphasis on autonomous underwater robotic technologies. IURS is developing India's first Autonomous Underwater Vehicles (AUV) and is the first non-North American team to compete at the AUVSI & ONR's International AUV Competition. IURS conducts research and imparts education to college students and professionals in unmanned systems, robotics, and intelligent systems to encourage widespread participation amongst the academic and hobbyist community of India.
The Robotics Education & Competition (REC) Foundation is a US-based nonprofit educational organization, which aims to increase student interest and involvement in science, technology, engineering, and mathematics (STEM) by engaging students in hands-on, affordable, and sustainable robotics engineering programs. It utilizes online resources, curriculum, and programs to support robotics and technology events and initiatives aimed to inspire and motivate students in STEM education. It also supports competitions conducted by the world's leading robotics platforms and organizations, including VEX, TSA, and BEST Robotics.
Open Source Robotics is a global community of people working with various industries, academia, and governments to create and support open software and hardware for use in robotics, from research and education to product development. It offers two open-source products: the Robot Operating System (ROS) and Gazebo. ROS is a set of open-source software libraries and tools that help you build robot applications, while Gazebo accurately and efficiently simulates indoor and outdoor robots. These tools are relied upon by hundreds of thousands of users and developers around the world. The group engages in a variety of projects, including simulation-based competitions for science and education, ROS or Gazebo-based projects, etc.
Foundation for Responsible Robotics (FRR) is a group that engages with policymakers at both the national and international levels to advocate the creation of policies that consider potential societal risks of forthcoming robotics and AI applications. Its mission is to shape a future of responsible robotics and artificial intelligence (AI) design, development, use, regulation, and implementation. It also addresses ethical issues in robotics and AI in terms of safety, security, privacy, and well-being.
BARA (British Automation & Robot Association) is a voice for the robot and automation industries when dealing with government, industry, financial, and academic institutions. It promotes the use and the development of Industrial Robots and Automation in the British industry, providing strong support to assist with the growth of the automation sector in the UK, as well as having a presence overseas at the International Federation of Robotics. In 2009, BARA joined forces with the PPMA (Processing & Packaging Machinery Association) to become a special interest focus group.
Society of Robotic Surgery (SRS) is a nonprofit corporation founded in 2009 in Florida to promote scientific, educational, and training activities and research in robotic surgery in the pursuit of better patient care and patient safety. Through collaborative efforts afforded by surgeons, allied health, and executives, this society tries to tackle the complex issues of robotic surgery and gives enormous possibilities in terms of multi-centric studies, database collection, fellowship training, and funding support.
Other notable robotics organizations, associations, and groups are:
Student Robotics: Student Robotics is a community of engineers and educators in England and Wales, empowering 16 to 18 year-olds to design, build, and develop autonomous robots.
FIRST Global: FIRST Global is a US-based not-for-profit public charity that conducts an international robotics challenge to ignite a passion for Science, Technology, Engineering, and Mathematics (STEM) among youths across the world.
Federation of International Robot-soccer Association (FIRA): FIRA is an international organization that conducts soccer competition (FIRA Robot World Cup) between autonomous robots, offering a challenging arena to young researchers working with autonomous mobile robotic systems.
Australian Robot Association Inc is a professional society in Australia and New Zealand that is concerned with robots, their applications and their implications, and related automation technologies. The association organizes conferences and other meetings and serves as a focal point for the Australian industry and researchers concerned with robotics and automation.
Swedish Robotics Society
Open Source Robotics Foundation
Advanced Robot Technology Research Association (Japan)
Osterreichisches Forschungszentrum
SOBRACON – Sociedade Brasileira de Comando
Robot Interindustry Research and Production Association
China Society of Industrial Automation and Automated Industries
Danish Industrial Robot Association (DIRA)
Robotics Society in Finland
Fachgemeinschaft MHI im VDMA
Association Francaise de Robotique
Hungarian Robotics Association
SIRI – Associazione Italiana di Robotica
Japan Industrial Robot Association
KIST – Korea Institute of Science and Technology
Meininger Automation bv
Singapore Industrial Automation Association (SIAA)
MVVZ Robot
Asociacion Espanola de Robotica
Swedish Industrial Robot Association (SWIRA)
Schweizerische Gesellschaft fur
Atlanta Hobby Robotics Association
Connecticut Robotics Society
Computers, Robotics and Artists Society of Houston [CRASH]
The Dallas Personal Robotics Group
LA Area Robotics and Automation Group
Nashua Robot Builders Club [NRB]
Northern New Mexico Robotics Group
Palo Alto Homebrew Robotics Club
Portland Area Robotics Society (PARTS)
Robotics Club of Maryland
The Robotics Society of America
Robotics Society of Southern California
Rochester Institute of Technology
San Francisco Robotics Society of America
Seattle Robotics Society
Triangle Amateur Robotics Club
Twin Cities Robotics/AI Group