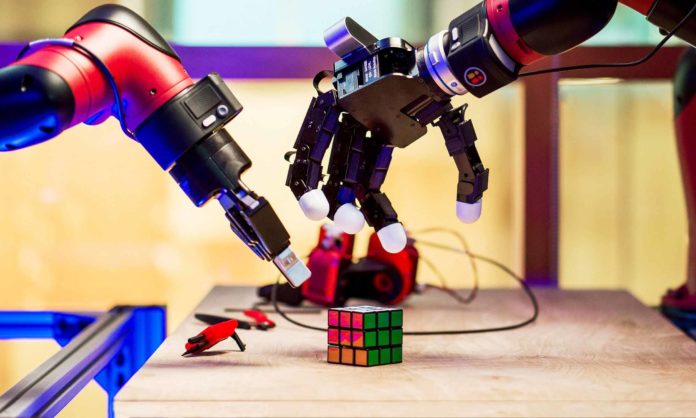 Whenever we speak about top robotics magazines, three names pop up instantly: Robot Magazine, Real Robots, and MAKE. Unfortunately, all three of them are no longer there in the market. However, while looking at some of today's existing robotics magazines, we would like to make a single mention of these three that were once very popular and inspirational.
Robot Magazine: It was a bi-monthly robotics magazine by the Maplegate Media Group, and the first issue was published in November 2003. It was run by then Editor-in-Chief, Tom Atwood, for the first several years. In 2012, Greg Vogel became Robot Magazine's editor-in-chief. Maplegate Media closed its doors in 2017, and Robot Magazine no longer exists.
Real Robots: Real Robots was a partwork magazine by Eaglemoss Publications, established in May 2001. Published in partnership with Reading University, it enabled the reader to construct a robot, "Cybot," and later a companion robot, "Tom." This series, published in eight nations, is now discontinued.
MAKE: It was another bimonthly magazine released by Maker Media, concentrating on projects involving computers, electronics, robotics, metalworking, woodworking and other fields involving yourself (DIY) and/or DIWO (Do It With Others). Make magazine was deemed a "making movement's main organ." Maker Media suddenly shut down the magazine in June 2019 owing to a lack of economic resources.
SERVO is a bi-monthly magazine dedicated to the "Next Generation of Robotics Experimenters" and committed 100 percent to robots and robotics. Designed to encourage, educate, and entertain with feature articles, interviews, tutorials, DIY projects, hacks, etc., T&L Publications produces SERVO.
The first issue was published in November 2003. It has been an active part of the robotics society, sponsoring events such as the FIRST Robotics Competition, the Robonexus Robotics Convention and the Tetsujin Robotics Competition. SERVO has a number of recurring columns that deal with different fields of robotics: editorial, hacking, electronic changes, robotics kits, combat robotics and contests, engines, batteries, issues, and QA.
IEEE Robotics and Automation Magazine publishes technical papers of concern to the international community of robotics and automation. The magazine has over 12,000 readers and is consistently ranked by Thomson's Journal Citation Reports (JCR) as one of the highest-ranking publications in both Robotics and Automation categories, with an impact factor of 3,573 in 2017. The magazine releases four issues a year: March, June, September, and December.
The magazine publishes regular technical articles that undergo a peer-review process overseen by the magazine's associate editors, special issues on critical and emerging topics, tutorial articles by leading experts, and regular columns on topics including education, industry news, technical and regional activity and a calendar of events.
Autonomous Vehicle Engineering (AVE) covers the fast-evolving field of automated and connected vehicles from end to end. In comprehensive, original articles authored by mobility-tech thought leaders, by engineers innovating in this dynamic space, and by the SAE editors, the publication examines key technologies and applications including sensor fusion, artificial intelligence, smart cities, testing, and more.
Launched in 2017, as a special supplement to SAE's flagship Automotive Engineering magazine, Autonomous Vehicle Engineering bacome standalone in March 2019, is published bimonthly in both print and digital versions. AVE is targeted to over 25,000 OEMs and suppliers who are involved in AV development and related technologies.
Automotive Engineering magazine is the No. 1 resource for engineers across multiple disciplines in the automotive industry. Published 10 times annually, Automotive Engineering engages decision makers who buy and specify product.
Each issue includes special features and technology reports, from topics such as: vehicle development and systems engineering, powertrain and subsystems, environment, electronics, testing and simulation, and design for manufacturing.
Brought to the readers by SAEINDIA and SAE International, Mobility Engineering is published quarterly and targeted to the Indian transportation engineering community. The publication compiles the best of automotive, aerospace, and off-highway engineering trends both in India and from around the world, tapping into the global content creation resources at SAE International's disposal.