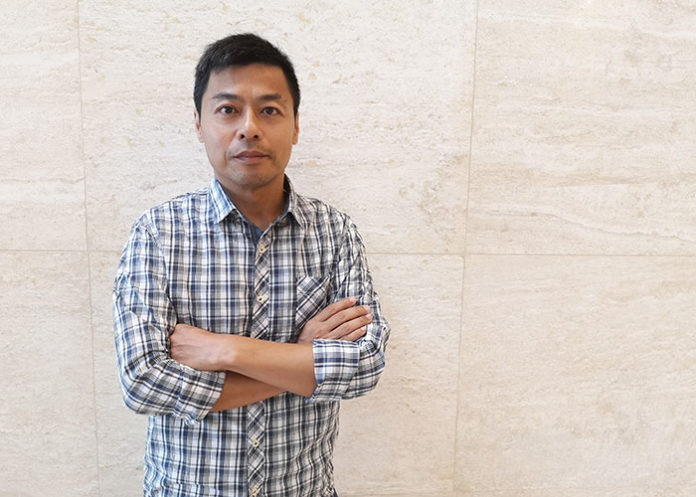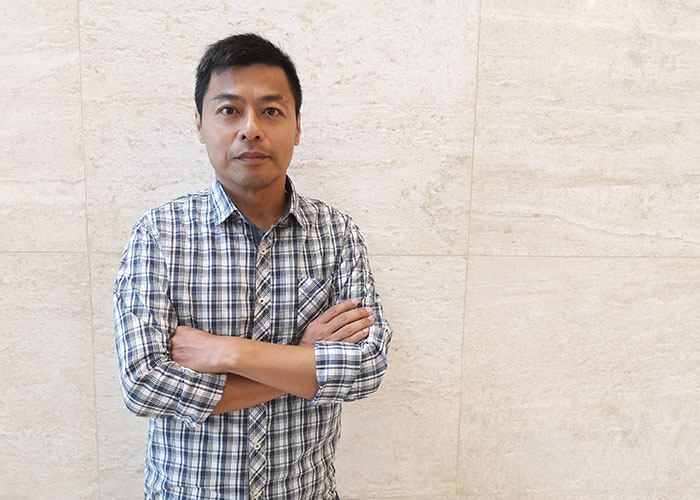 I recently had a chat with Sunny So, Chief Solution Architect of Hong Kong-based robotic process automation company NFC Touch, which recently launched the latest version of its RPA solution that improves data accuracy in the automatic identification of assets, equipment or locations. NFC Touch enables companies in the online-to-offline (O2O) industry to simplify their business operations by digitalizing and optimizing their processes. We discussed some of the key RPA topics.
Here you can read the full interview:
1. We often see many companies building Robotic Process Automation solutions to help very large business organizations. But finding one that understands the needs of ordinary people, like you and me, is perhaps difficult. You are bringing innovation to everyone. NFC Touch's NFC Business Card, for example, can transform the lives of every sales and business professional. What is the driving force behind NFC Touch's unique product and service line?
At NFC Touch, we have this general understanding within our company that "It's not how advanced the technology you're using that matters, it's how well you're using it that counts." Many companies spend a lot of money investing in AI, for example, but sometimes the value they've got back from their investment just doesn't make any sense. Then, it's a bad business decision at the end of the day. Hearing and understanding the problem of our client is the most important aspect of our business, if that fails, everything else fails. After we explore our customers' problem, we explain to our customers the intended solution that we hope to provide and so they understand how their business can benefit from our solution. Once we have developed trust and a good working relationship with our customers, we empower our customers by constantly looking for ways to further improve their business.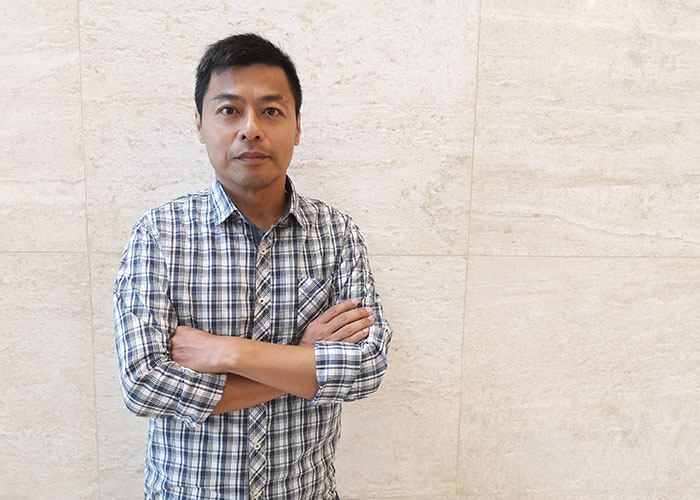 2. In a growing economy like China or India, you can see a lot of retailers facing the challenges of bringing their businesses offline to online. How do you help them? What is your Online-to-offline (O2O) business model?
The retail industry is developing very rapidly. In 2019, the total value of global retail eCommerce sales is expected to reach $3.45T. In 2019, eCommerce retail sales are expected to account for 13.7 percent of global retail sales. Nearly 85 percent of consumers conduct online research before making an online purchase. The global consumption pattern and habits are changing; therefore the business model needs to change accordingly for all retailers. As technology advances, data and AI are lethal weapons for the current business environment without which retailers can not survive. Most retailers still sell a lot of offline products, but they didn't get a lot of online presences. Many brands and retailers think just because they don't sell electrical products, their product's IoT transformation isn't an option for them. We often say to our client, "If you don't understand your client better than your competitor does, then sooner or later more sales will go to them and you'll be out of business! So it's critical to get data about your customer and make sense of it, the question is how?"And there's no simple answer, because every business is different. NFC Touch's value is that we will work together with our client to develop the most suitable O2O strategy together.
Sometimes transforming O2O into a product may be for other purposes, e.g. authentication of the product. With the weaknesses of current approaches such as hologram, QR code and the ever-increasing global counterfeit problem, there is a real need for companies to carefully examine their product authentication options and select a solution that is fully secure, easy to use and cost-effective.
Let me share with you this case study. This year, KAWS is making a massive summer splash with the global debut of the colossal 28-meter-long float KAWS: HOLIDAY, a monumental inflatable COMPANION, the artist's largest sculptural effort to date, and his first artwork to float on water.
With such reinvigorated interest, KAWS artwork collectors have seen great increases in the value of their collections, especially in their limited edition vinyl toy creations. But the market for extremely well-made replica toys has exploded with increased demand and prices. For years, fans have been struggling to identify the original from the fakes by staying away from the fakes.
We are working with AllRights Reserved this year and have introduced NFC Product Authentication to the KAWS: HOLIDAY collection, which allows fans to authenticate the toy with a tap on their smartphone. The NFC chip is embedded in the packaging of the product. The tag is of very high security that counterfeiters can not reproduce.
3. Tell us more about NFC wireless connectivity technology.
NFC (Near Field Communication) Wireless Technology is what makes tap-and-go services like Apple Pay, Google Wallet and Oyster Card work in London. It's not as much as it seems like pure magic.
Simply put, it is a wireless data transfer method that detects and then enables technology to communicate in close proximity without the need for an internet connection. It's easy, it's fast and it works automatically.
The true value of NFC is its authentication ability because it gives any offline product its digital uniqueness, this feature will then be converted to other benefits such as traceability for product supply chain management, authentication for credit card payment transaction, personal identification for custom passport department.
NFC Technology bridges the gap between physical and virtual worlds. There is a virtual reaction by bringing two devices near each other. NFC uses non-powered passive targets (with no batteries!) or random devices. This would drive down the cost of many business applications and make it feasible for their business case.
Until recently, Apple has included Iphone 7 or above reading capabilities for NFC. Over 90 percent of smartphones today are compatible with NFC.
4. Tell us about the latest version of the Robotic Process Automation Application that you launched last week. Who is the end user and how does that help?
If it's not written down, it didn't happen!The basic rules in any good manufacturing practice regulations specify that the manufacturer must maintain proper documentation and records. Quality inspectors often spend a lot of time examining the documents and records of a company during their inspections of manufacturing sites. Effective documentation enhances the quality assurance system's visibility.
Just because something has always been done that way, it doesn't mean you have the best approach! As technology advances, a lot of the work we've been doing can be automated. The running of a factory is about making profit, not documentation. Tons of paper documents are generated from the factories today in China, and then this info will require a team of admin staff to type it back into their ERP system. In today's world, the operating process will need to be simplified while at the same time improving accuracy, efficiency and data transparency. That's why Shenzhen On Shing Manufacturing Co Ltd came to us for our help.
The problem for this company is that the most updated production information is not always available from their ERP system. The admin team's cost is rising as sales decline, this has to change under the emerging thread of the US-China trade war, and as a result of poor economic conditions, corporate downsizing is almost eligible. The company sees this as an opportunity to scale back their full-time workforce and make room for automation.
With NFC and RPA technologies, we were able to help from the ground up to support their business digitalization to improve their business efficiency.
First, we included the use of NFC Technology for their human-ERP system interaction to ensure the accuracy and efficiency of the input data. This would improve data accuracy and allow automatic identification of assets, equipment, or locations. NFC tags were applied throughout the factory including staff, sample, work flow documents, warehouse, mold, equipment, and many more.
Secondly, we developed a mobile application to replace some of the handwritten documents, a record that can be completed much faster than by hand, and it provides electronic proof of presence in the remote area, e.g. customer / supplier site, and streamlined workflow with pre-populated field or asset information.
Third, much of the office administrators ' work processes data from various sources. Whether filling forms, quality checking or data input, we have built RPA (Robotic Process Automation) that is perfectly suited for precisely this type of work that is then linked to their existing ERP system. It's like a new workforce that doesn't need to sleep, eat, take breaks, socialize, or even get a paycheck.
Not only has the efficiency increased dramatically, the data input was found to be much more accurate and the management can ensure that the information available on their ERP system is real-time and up-to-date.
5. Talking about automatic identification of assets, equipment, or locations, what are the key challenges you face today due to new compliance and regulations? Do regulations kill innovation?
This is a very interesting question and indeed a very valid point. As for China, the use of facial recognition is very common and business is willing to adopt and use this technology to enhance their customer service. However, places like Hong Kong will have more compliance issues for the general public to use facial recognition technology. It is therefore less commonly used. I'm not saying that regulations kill innovation, but regulations certainly change how innovation is applied.