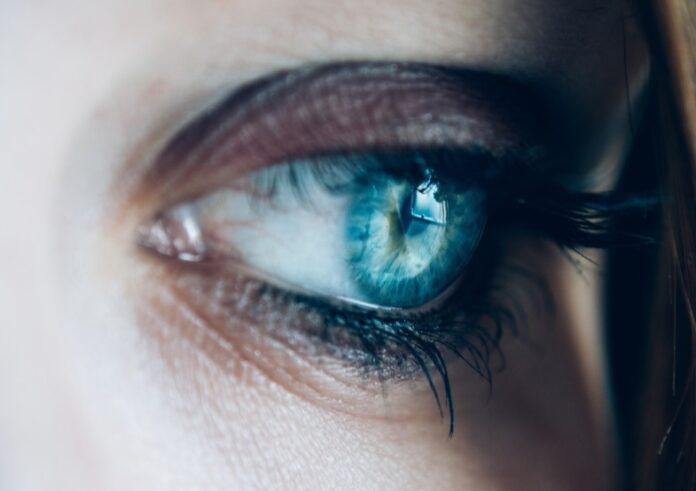 With the COVID-19 pandemic pushing everyone to reduce physical contact with each other and common surfaces, this contactless biometrics technology is more critical than ever.
The technology has gained much traction, offers significant benefits over traditional touch-based biometrics in terms of hygiene, accuracy, low maintenance, and enhanced security.
The contactless biometrics like iris recognition, facial recognition, palm vein recognition, contactless fingerprint, and voice biometrics, involves 'touchless' technology for identity verification, access control, payments, and transactions, without any physical user engagement.
Due to the recent high percentage of adoption of touchless biometrics systems by enterprises, institutions, and government facilities, the contactless biometrics technology is expected to grow at a CAGR of 17.4% during 2020-2030. Studies show that there is nearly US$ 2.0 Bn absolute dollar opportunity in 2020 alone for the global contactless biometrics market.
Amid the COVID-19 crisis, many startups and enterprises have developed and launched contactless biometrics systems, to contain the spread of this vicious virus and ensure organizational security. Companies expect to see a significant market change as end users shift from a reliance on contact biometrics to solutions based on iris and facial recognition for all identity authentication situations.
This post will look at some of the top 10 iris recognition companies in the market.
1. CMITech
A leading provider of high performance and cost-effective iris recognition systems, CMITech is dedicated to fulfilling the promise of iris recognition for superior accuracy in deployments of all sizes. The company built the industry's first dual iris recognition system EF-45 that employs face display-based subject positioning, a technological advance over all other positioning methods. The system provides a faster and smoother user experience, with a new proprietary "deep learning" typeface detection algorithm retrofittable to all EF-45 systems in the field.
2. TECH5
TECH5 is a Switzerland-based global tech company that designs and develops biometrics-driven Identity Management solutions for more than 20 years. The company has built three core technologies in fingerprint, face and iris recognition, targeting government and private enterprises, including banking and telco that heavily use eKYC these days, when opening a bank account, utility contract or subscription.
T5-ABIS is a multi-biometric identification engine for large scale identification projects, while T5-MBAP is a multi-biometric authentication platform delivering fingerprint, face, and iris verification services. T5-EagleEye is a real-time face recognition system for CCTV cameras and any video stream. It incorporates the top-notch machine-learning algorithms to recognize faces "on-the-go" in real-life conditions.
3. Iris ID
Since 1997, Iris ID has been the key developer of the commercialization of iris recognition technology. IrisAccess is the world's leading deployed iris recognition platform, which offers unique and smart integration flexibility. The company provides the iCAM 7S series (iCAM7000/7100/7100S) that enables rapid iris acquisition with greater image collection for superior enrollment and recognition.
4. Thales Group
Thales Group, which acquired 3M Cogent and Gemalto, is a French multinational company that designs and builds a whole range of biometric technologies that deliver user identification using unique personal data, such as fingerprints, retinal scans, voice identification or facial recognition.
The company targets top players in aerospace, defense, transportation, and security markets. The solutions enable government agencies to solve crimes better, prevent fraud in voting or public benefit applications, secure national borders, or protect identities for various other applications, such as access control and employee/applicant background checks.
5. BioEnable
BioEnable Technologies is a leading Indian company working in advanced electronic Identification, Automation, and Tracking solutions. A leading supplier of Biometric Fingerprint recognition products and Software solutions in the Asia Pacific region with more than 20000 installations, BioEnable has recently launched innovative products based on Biometric, Active RFID, and GPS Tracking technologies.
Its IRIS recognition solutions include Iritech IriShield, Dual Iris Attendance & Access Controller, Single IRIS Scanner, IrisOne Time attendance System, and EF-45 Iris Recognition System. BioEnable is a leading STQC certified supplier of key Biometric products for the Aadhaar project in India.
6. HID Global
HID Global, formerly Crossmatch, is an American manufacturer of secure identity solutions and contactless smart card technology for physical access control. The company focuses on creating customer value worldwide with technology-based access solutions, issuance solutions, embedded technology solutions, and logistics technology solutions.
Besides, the company develops, manufactures, and markets ID components, products, and services typically deployed with national ID and e-passport programs, corporate access control, supply chain management, animal tagging, financial transactions, transport, and various industrial or manufacturing solutions. An ASSA ABLOY Group brand, HID Global has over 2,000 employees worldwide and operates international offices that support more than 100 countries.
7. EyeLock
EyeLock is another key player in advanced iris authentication for the Internet of Things (IoT), providing the highest security level with EyeLock ID technology. EyeLock's solutions are integrated and embedded across consumer and enterprise products and platforms, eliminating the need for PINs and passwords. The company's significant IP portfolio includes 75 patents and proprietary technologies that enable convenient and secure authentication in physical and logical environments. Corporations recognize the level of security that EyeLock provides due in part to its extremely high false acceptance rate, ease of use, and scalability.
8. FotoNation
FotoNation, a subsidiary of Tessera Technologies, and the leading provider of computational imaging and computer vision solutions and Socionext Inc, a new leader in advanced SoCs for imaging applications, is a leader in computational photography and computer vision. The company develops technologies that serve the computational imaging space for handsets and cameras, as well as the automotive, surveillance, security, and augmented reality markets.
With technology in more than 60 % of global tier-one smartphones, FotoNation innovates and delivers the next generation of computational imaging algorithms. The imaging technologies designed by FotoNation powers nearly 2 billion digital cameras and smart devices.
9. IDEMIA
Leveraging its expertise in Augmented Identity and biometrics (e.g., fingerprint, iris, facial recognition), IDEMIA delivers biometric authentication and identification services. Using its technology, the company creates an identity that ensures privacy and trust and guarantees secure, authenticated, and verifiable transactions. IDEMIA's MorphoWave Compact wall-mounted, touchless fingerprint access, and time-and-attendance terminal is a fast and accurate access control solution, that can scan and verify more than 45 people per minute with industry-leading accept/reject rates.
F.CODE smartcard is its fingerprint technology integrated with the fingerprint sensor. IDEMIA designed the F.CODE card for biometric payment and cardholder authentication, leveraging existing banking, retail, and network infrastructure. The technology allows users to biometrically authenticate themselves directly on the smartcard, ensuring transactions are only performed when the legitimate owner is using the card.
10. IrisGuard
IrisGuard is the world leader in human authentication utilizing iris recognition. The end-to-end iris recognition, verification, financial authentication, and targeted cash transfer platform EyePay replaces the use of traditional cards, PINs, usernames, and passwords with the simple blink of an eye to authenticate and authorize a fault-free transaction in less than three seconds.
The platform is designed for easy integration into existing payment services and databases, delivering on the bold objective to provide financial and digital inclusion with unprecedented scalability and accuracy. The company manufactures its hardware in the UK, uniquely positioning in giving a true end-to-end iris recognition solution that delivers cost-effective financial inclusion to the world's 1.7 billion-plus unbanked.