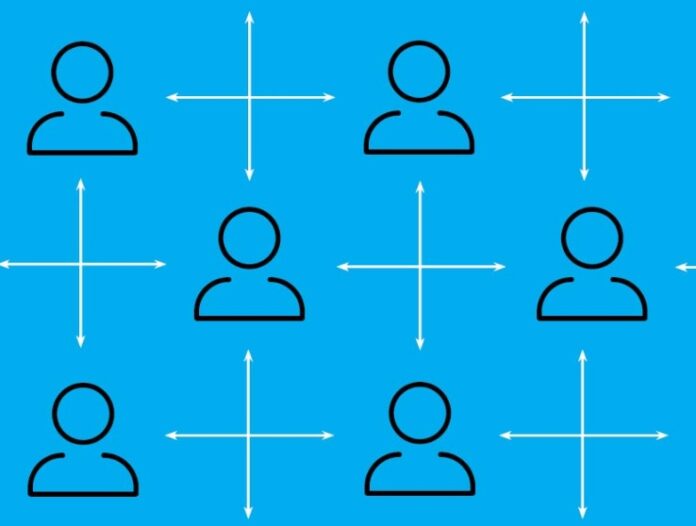 The only way to stem the spread of COVID-19, until scientists find a vaccine, is social distancing. To ensure business continuity without compromising the employees' safety, the world's largest factories, offices, and film production studios are now turning to social distancing devices and wearables to buzz or otherwise alert their employees when they get too close to each other.
The companies are hoping that these devices will bring their workers back and provide them an environment that gives them the confidence and peace of mind to come back to work every day.
Social distancing technologies typically rely on communications that can travel only short distances. They function on a local network and restrict the sharing and distribution of sensitive user data, such as location history.
The most promising technology is ultra-wideband, which enables precise distance measurements between devices. Another medium is Bluetooth Low Energy that produces less consistently accurate distance information depending on the environment. Some companies experiment with sound itself as a medium to determine the distance to other people, much like bats use echoes to identify obstacles in the flight paths.
Benefits of social distancing devices
One of the most significant benefits of social distancing devices is that they take the guesswork out of social distancing, deliver confidence, and reinforce best social distancing practices. Other benefits include:
Simple and easy to use
High accuracy
Cost-effective and scalable across an organization
No additional infrastructure requirement
Easily configurable if the social distancing guidelines change.
Anonymous device interaction history, allowing for contact tracing in the workplace.
Automated social distancing compliance notifications (individual worker) and reporting (enterprise)
American automaker Ford and tech giant Amazon were among the first to test social distancing devices in their facilities. In advance of the large-scale deployment of a social distancing smartwatch, a dozen Ford workers started using the watches, which automatically vibrate whenever another watch comes within 1.82m. The information about the proximity of workers is automatically relayed to supervisors so that they can organize their teams accordingly. Amazon's facility in Kent, Washington, has deployed a device recently for its warehouse workers. Employees pick up the wearable from stations and return the device at the end of their shift.
Top social distancing devices
1. Halo
Halo is a wearable band, launched by Proxxi, a Vancouver, Canada-based safety technology company for industrial workforces. The device is designed to help protect workers and enable the return to work as COVID-19 measures relax. This wearable band notifies wearers that another band is within 6 feet (2 meters), reminding them of the need to maintain social distance.
Halo wristbands are always on and have low power consumption, allowing the workers to have reliable, safe-distance monitoring all day long without draining their smartphone battery. Halo automatically keeps track of interactions with other bands. This allows the companies to see which bands have been in contact, when, and how many times. In the case of a positive diagnosis, the companies can use this data for tracing, which workers might need testing and quarantine.
2. Estimote
Bluetooth location beacon startup Estimote developed a new workplace safety wearable called "Proof of Health," specifically for curbing the spread of COVID-19. The device provides contact tracing, monitoring the potential spread of the virus from person to person at a local workplace facility. The device comes with LED status indicators and a panic button. The hardware includes built-in LTE, passive GPS location tracking, a rechargeable battery, and proximity sensors powered by Bluetooth and ultra-wide-band radio connectivity.
It also has a manual control to change a wearer's health status like certified health, symptomatic, and verified infected. If a user updates the status to verified infection, it updates others they've been in contact with based on proximity and location-data history. This information is stored in a standard contact tracing dashboard that provides detailed logs of possible contacts for centralized management.
3. Romware COVID Radius
Belgian company Rombit recently launched a digital bracelet, called the Romware COVID Radius, that ensures social distancing and contact tracing in the workplace. Rombit developed the bracelet by adapting its existing logistics bracelet, the Romware One, adding new functions to alert the employees when they come closer to each other than 1.5 meters.
Employers can set an upper limit on the number of employees who may be simultaneously within a specific area, alerting managers in real-time when the limit has been passed. Using Ultra-Wideband, that does not require a data connection; the bracelets connect so no localization or transfer of personal data. However, with a data connection, it is possible to use bracelets to trace the contacts of people who test positive for COVID-19. Additional privacy features are used in this event, such as encryption and deletion of data after 14 days.
4. Raksh
Gurgaon based startup Paribandh Solutions launched a proximity sensing device named Raksh to enable social distancing. Raksh is a standalone pager-sized unit that can be worn as a pendant on a wrist or clipped onto the belt. The device has a 360-degree proximity sensor that allows similar devices to be detected in its proximity. As soon as two or more devices come nearby, it warns users to keep a safe distance. The warning is given by a combination of sound alarm, vibration, and an LED.
This plug-and-play solution has a premium version iRaksh that comes with an LCD screen and a body temperature sensor. It will alert the user in case of elevated temperature levels and helps in the early detection of COVID-19 cases. Each device will have a unique device ID and maintain a record of device interactions to enable sufficient contact tracing. The enterprise solution comes with advanced features, including cloud-based real-time notifications, a data log for contact tracing, hands-free attendance solution, and behavior analysis to enable social distancing norms.
5. eqWave
Wearable technology company Equivital launched a wearable social distancing device eqWave, enabling workers to return to work with confidence. Developed with staff safety in mind, the compact eqWave alerts workers if they're within 2 meters of each other. The alerting distance is configurable. The device uses highly accurate Ultra Wide Band (UWB) radio and Bluetooth technology to detect other devices and measure the distance between them. It can be worn anywhere, even with PPE.
The device offers 360-degree coverage, and if there is any infringement, it will alert the wearer via a bright LED and haptic vibration that someone else is within 2-metres. The accompanying eqWave partner app offers features like contact tracing. Besides, organizations can also build the EqWave into their existing systems through 3rd party API integration.