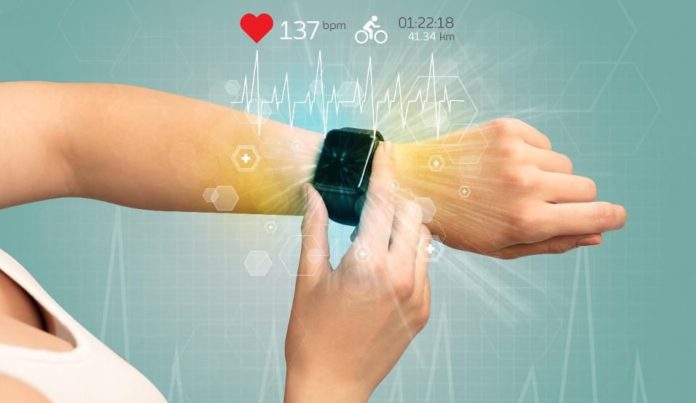 New research by ABI Research, a global tech market advisory firm, revealed that issues associated with the COVID-19 pandemic and hampered supply chain had adverse effects on the wearable market in the first quarter of 2020, causing a significant drop in the shipment of devices across the globe.
The wearable shipments in 2020 are now expected to be 254 million, down from the previously forecasted 281 million, because of the drop in the consumer interest in buying non-essential devices.
Among the top five wearables device makers, Fitbit's shipments declined 26.1% during the quarter since the company's production, based in China, faced supply issues for multiple weeks.
Though the wearable segment grew on a year-on-year basis in India, the COVID-19 led lockdown in late March and supply shortage from China dampened quarterly sales. The first quarter marked the first sequential decline after eight consecutive quarters of growth. Shipments fell by 17.9% in the quarter.
Wristbands were largely affected by a 33.5% quarter over quarter (QoQ) decline. Wristbands witnessed a 28.0% YoY decline in 1Q20 as top brands faced challenges in procuring the supplies during the quarter.
Talking about the potential impact of COVID-19 on the overall wearables market in India, Jaipal Singh of IDC India commented, "COVID-19 has slowed down the pace of growth for wearables in India. Now when people are working from home and have limited physical activity, the usage of watches and fitness bands in India has drastically decreased. This is also impacting the need for a new device as many people prefer wearing a device when they go out or involve in physical activity."
"This impact is expected to prevail for a few more quarters. However, we expect some resurgence in demand in the second half of the year and outlook remains positive for the year," he further added.
Stephanie Tomsett, a research analyst at ABI Research, said that though wearables will see fewer shipments this year than originally expected, the impact has been reduced by shipments of devices capable of tracking and monitoring vital healthcare. Wearables for healthcare are already being used to help track COVID-19 progression and remotely monitor patients.
As healthcare wearables help current situations, it is expected that all types of wearable devices will see a small increase in the second half of 2020, with smartwatches and sports, fitness, and wellness trackers leading this growth.
Many upcoming devices from Apple, Samsung, Withings, Fitbit, and Oppo are soon to offer advanced monitoring features – ECG tracking, sleep apnea detection, arrhythmia detection, and blood oxygen tracking and incorporating these features into devices, which already have several other features, will allow users to use one device rather than multiple devices for different purposes.
"The COVID-19 pandemic has brought a higher health awareness to all individuals around the world. Wearables with advanced health monitoring features will begin to buoy the wearables market in the second half of 2020 and pave the way for 289 million wearable shipments by 2021 and 329 million by 2022 as the world recovers from the pandemic," Tomsett added.
The spread of COVID-19 also affected the supply of smart and basic watches, as many of these devices share components and resources with smartphones and PCs. Despite the decline, some vendors like Huawei, Garmin, and Huami managed healthy growth thanks to less reliance on China's markets and further expansion into the US, Europe, and other parts of Asia.
Ramon T. Llamas, director of research at IDC, believes the downward pressure on watches shifts the burden to the latter half of 2020. This gives businesses the time to refine their products and messaging to align customer needs with those.