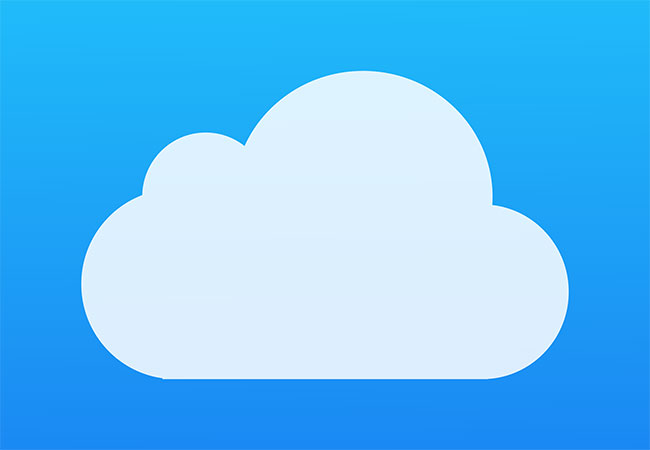 Cloud computing can undoubtedly benefit companies enormously. Cloud storage refers to data residing on a removed storage device accessed via server. Cloud data storage is classified as a service infrastructure.' Cloud Storage is a service where data is kept, managed, and remotely backed up. The service allows users to store files online to access them from anywhere via the Internet. According to a recent survey of over 800 business decision-makers and users worldwide, with high-cloud adoption, the number of companies with a competitive edge has nearly doubled in past years. There are some drawbacks to the many advantages, though. This post discusses cloud storage advantages and disadvantages.
Pros of cloud storage
1. Reliability
Cloud computing is much more reliable and consistent with a managed service platform than IT infrastructure in-house. Most suppliers offer a service-level agreement guaranteeing 24/7/365 accessibility and 99.99 %. Your organization can benefit from a large pool of redundant IT resources and a rapid fail-over mechanism-if a server fails; it is easy to transfer apps and services to any existing server.
2. Disaster Recovery
When using cloud storage, the risk of data loss due to system failure decreases as all data is stored and backed up on external devices, often thousands of miles from your location. This means you avoid costly data recovery after all-too-common hard drive malfunction. Cloud providers automate backup. Therefore, your data need not be backed up on an external device. This saves time and stress.
3. Accessibility / Manageability
As your data is remotely stored, it is accessible from anywhere. This is particularly useful if your work requires frequent trips or if your team is in different time zones. Cloud storage also helps to work together when your team is worldwide. Cloud storage makes logging and access to other team members ' work easy for employees irrespective of location and distance that separate team members. You are not constrained by location or medium when using cloud storage, and therefore, your employees can work from home or abroad. Cloud computing provides enhanced IT management, maintenance, and central resources management capabilities, vendor-managed infrastructure, and SLA-backed agreements. Updates and maintenance of IT infrastructure are eliminated as the service provider maintains all resources. You benefit from a simple web-based user interface that enables you to have uninstalled access to software, applications, and services and ensures that the delivery, management, and maintenance of your IT services are prompt and guaranteed.
4. Speed
Mediatronics tests have shown that the achieved rate can compete with on-site scores if the cloud is supported by the right technology. With a 1 Gbit pipe available, Mediatronics found that 15 servers can simultaneously back up data for a total of 75 TB of cloud-protection over the one-night backup window with Zetta.net service. This compares very well with a disk backup. The data transfer rate for the Zetta.net incremental backup transfer recorded by Mediatronics was 975 Mb / sec. This is faster than a hard drive of five 400 rpm (800 Mb / sec) and closer than a hard drive of seven 200 rpm (1064 Mb / sec).
5. Cost savings
The main advantage of cloud computing is IT cost savings. Cloud storage eliminates the need to pay for software licenses and updates, as they are all included on a monthly worldwide price. Cloud storage also prevents you from investing in the cloud company's expensive server infrastructure. The lack of on-site support also eliminates its electricity, air conditioning, and administrative costs. You avoid paying dedicated storage professionals in-house while effectively outsourcing them to the cloud storage company. The cloud storage company doesn't have to pay sick pay or holiday pay, unlike in-house staff. It is a common misunderstanding that only big companies can afford the cloud so that cloud services for smaller companies are incredibly affordable.
6. Scalability
Another area where public cloud rules is scalability. You only pay the amount of storage you need. If your business grows, the cloud operator can adapt to your data storage needs. Just extend the amount of storage available by changing the amount you pay. Likewise, if your business shrinks, you can choose less storage space at reduced rates.
7. Security
Professional cloud storage companies typically offer much better data security than they do through their own efforts. Cloud storage companies offer password-protected data storage. Then data is transmitted via the Internet using encryption technology. This ensures compliance with the highest safety standards.
Cons of cloud storage
1. Limited Control
Since the cloud infrastructure is wholly owned, managed, and monitored by the service provider, the customer receives minimal control. Only the customer controls applications, data, and services operated on top of it, not the backend infrastructure itself. Vital administrative tasks like server shell access, updates, and firmware management can not be assigned to any customer or end-user. This is probably a problem for large companies with complex storage requirements. Unfortunately, this usually requires a customization level that can not accommodate cloud data storage companies.
2. Difficult to migrate
While all cloud providers promise that the cloud is flexible to use and integrate, but the truth is the cloud services have not fully evolved. Once you register and start using a specific cloud storage provider, it is difficult to migrate data to another cloud provider later. Organizations can find it challenging to migrate from one vendor to another. The vendor lock-in is especially a problem for medium-to-large companies, that store large volumes of data with a single cloud provider. This is a phenomenon called' seller lock-ins.' If you face problems with this provider, it could be challenging to switch to another provider because the data is purely big and the associated moving complexity. Microsoft Development Framework(.Net) applications, for example, may not work well on the Linux platform.
3. Connectivity and bandwidth
Your remote data access fails if your internet connection fails. Internet failure results in costly downtime if you rely heavily on cloud storage. Further, you have to wait a long time to access your remotely stored data if your internet connection is slow. No cloud provider provides free disconnection. For instance, in 2014, the leading cloud storage provider, Dropbox, had a two-day breakdown. For many Dropbox customers, this caused a lot of discomforts. Another potential downside in public cloud storage maybe download and data speed (i.e., bandwidth). Although cloud storage has achieved some excellent benchmarks, 22% of Nexsan interviewees said that it was time to download and upload files as a principal barrier to public cloud storage.
4. Downtime
As cloud service providers look after a number of customers daily, they can get overwhelmed and even face technical failures. This may lead to a temporary suspension of business processes. If your internet connection is offline, you can not access any of your applications, servers, or cloud data.
5. Security and privacy
While cloud service providers are certified according to the best safety standards and the industry, data storage, and critical files from external service providers always create risks. Cloud storage means the transfer of confidential information by third parties. Using cloud-driven technologies means that your service provider has access to essential business data. You need full company confidence before transferring data to a cloud storage provider in order to keep your data safe. Cloud storage companies have been known to go wrong in the past. As a public service, cloud providers face routine security challenges. Unfavorable users can also scan, identify, and exploit system-wide loopholes and vulnerabilities with easy access and procurement of cloud services. For instance, a hacker could try to break down other data of users and store it in a multi-tenant cloud architecture on the same server on the same server, where several users are hosted.
6. Compliance
Using public cloud in some heavily regulated industries is just too unworkable. Healthcare, financial services, and publicly traded firms must be prudent when viewing the public cloud. These cloud solutions can complicate regulatory compliance and require careful attention. If a third party and numerous jurisdictions have storage/data, this could become even more problematic.
7. Fixed contracts
Some cloud storage providers may try to set a long-term commitment for you. This could be adverse if your data storage needs reduce the significance you now have to pay for storage that you don't even use.
Conclusion
Finally, there are cloud advantages and disadvantages, but the cloud is a mandatory part of every business. Without the benefits of cloud computing, one can not think today. With careful precautions and efforts, cloud computing disadvantages can be minimized. Cloud computing has rocked the world of business. The advantages are essential for cloud computing. Minimum costs, easy access, back up, centralizing data, sharing, security, free storage, and quick testing speak for themselves. The argument becomes even stronger with increased flexibility.